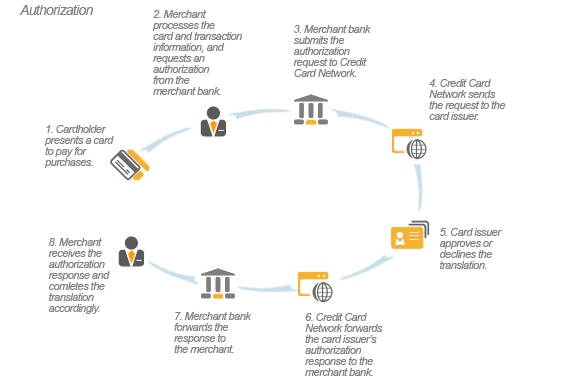 The e-commerce transaction authorization process has a significant impact on risk, customer service and operational expenses. Implementing the following best practices will ensure that it is managed effectively and will keep your chargeback level low:
Focus on fraud prevention. When a cardholder initiates a transaction, follow these best practices:
Use the correct Electronic Commerce Indicator (ECI) for all e-commerce transactions. The ECI identifies the transaction as "e-commerce" and helps acquirers to differentiate internet merchants from other merchants. All online transactions should be identified with the correct ECI, entered into the appropriate field of the authorization and settlement messages.
Obtain a new authorization if the original one expires. If your business sells products online and if the products are shipped to your customers more than seven days after the original authorization was obtained (i.e. back order), you should obtain a new authorization before proceeding with the shipment. This practice is required by Visa and MasterCard and implementing it will help protect you from chargebacks due to no authorization.