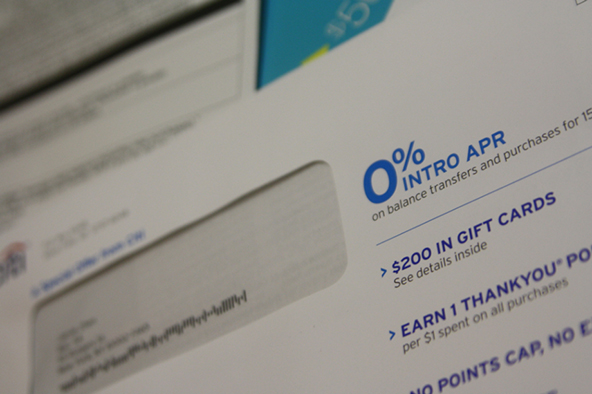 Even as Americans continue to pay off credit card debt in a trend that is now more than two and a half years old, they have also begun to open up new card accounts at a much faster rate than we have seen since before the financial meltdown, according to the latest Credit Trend Report, issued by Equifax, one of the three national credit reporting agencies.

New Card Credit Up 35%

In March of this year Americans had 35 percent more card credit available to them than they did in March of 2010, according to the report, which explains it with an increase in the number of new card accounts and higher credit lines extended by lenders.

Here are some of the report's findings:
The total new credit available to American consumers has increased by 15 percent since 2009 to?á$167 billion.
The average Equifax Risk Score, predicting the probability of serious consumer delinquency on credit obligations within 24 months of scoring, was 695 in?áMay 2011.
The total consumer debt in March was $11.3 trillion, down?á$1.1 trillion?áor 8.7 percent from October 2008's?á$12.4 trillion.
Credit Card Offers Get Much Better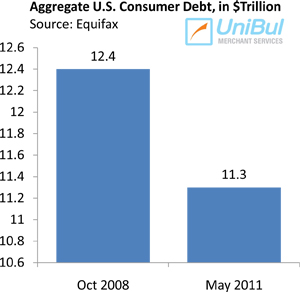 The biggest change measured by Equifax is the 35 percent year-over-year increase in the card credit now available to consumers. This tells us that issuers are now much more willing to extend credit than they have been since the Lehman collapse. But this is only half of the story.

The other half is that new credit card offers, or at least the ones targeting consumers with high credit scores, are now much better than they have been in a very long time. As we reported last week, 60 percent of new credit card offers mailed in the first quarter of 2011 featured some form of incentive. In 23 percent of the mail the incentive took the form of cash, up from a grand total of one percent in Q1 2010.

As it happens, I am the recipient of one such offer, which I received last week. Citi is giving me a credit card with a $100 cash back bonus payable if I make $500 in purchases in the first three months after the account is opened. Additionally, I get 5 percent cash back on selected categories of purchases that change every three months and 1 percent cash back on all other purchases. The introductory APR on balance transfers and purchases is 0 percent for the first 15 months. There is no annual fee. I have never seen an offer like this one before!

And there are reports that issuers are mailing out even better offers than that. Last week we reported that some of Chase's Freedom cards offer $300?áas a cash incentive, while some British Airways Visa Signature cards offer 100,000 bonus miles — enough for two transatlantic or four domestic round-trip tickets.

The Takeaway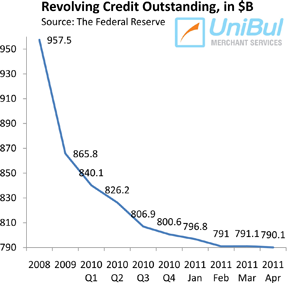 It is clear that issuers are eager to spur consumers into spending more on their cards. So much so that they are willing to take the risk of underwriting accounts that may be opened up with the sole reason of collecting the incentive and then closed down or just left unused.

In fact, if I decided to accept Citi's offer, I would do exactly that. I would collect my $100 cash back bonus and close the account, as I have other cards that give me 5 percent cash back, which I will keep open, because I've had them for much longer and so they have a bigger positive impact on my credit score.

And that's exactly the point: new credit is only available on such good terms to people who don't really need it. Then again, that has always been the case. Still, credit is now also more easily extended, albeit on less favorable terms, to consumers with poorer credit history, which is progress. It will be interesting to see whether easier credit will lead to a reverse of the post-Lehman trend of paying down consumer credit card debt, which currently stands at $790.1 billion, which is 18.8 percent, or $183.5 billion, lower than the August 2008 peak of $973.6 billion, according to the Federal Reserve.

Image credit: Mybanktracker.com.