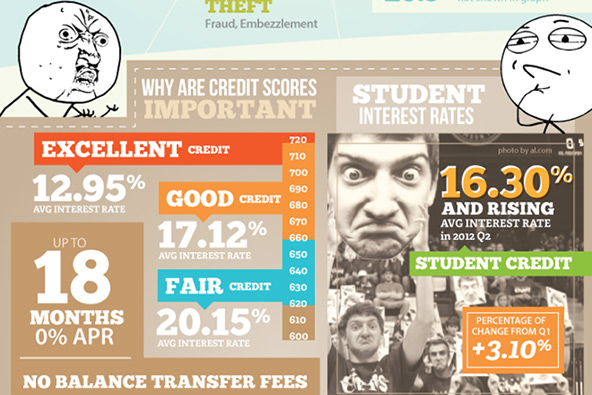 The guys over at CardHub.com have looked at a lot of data to see how the latest credit card trends are affecting millennials and have come up with some interesting findings.

Noting that the days that credit card companies used tables on campuses as mobile college student recruiting stations are gone with the passage of the CARD Act, CardHub.com observes that college kids are still a prized demographic.

As the CARD Act does not restrict credit card companies from promoting themselves online, CardHub.com finds, social media have become the new frontier for credit card marketing. The authors have presented their findings in the fun and useful infographic below.

Social Media Have Become The New Frontier For Credit Card Marketing


Source: CardHub.com.