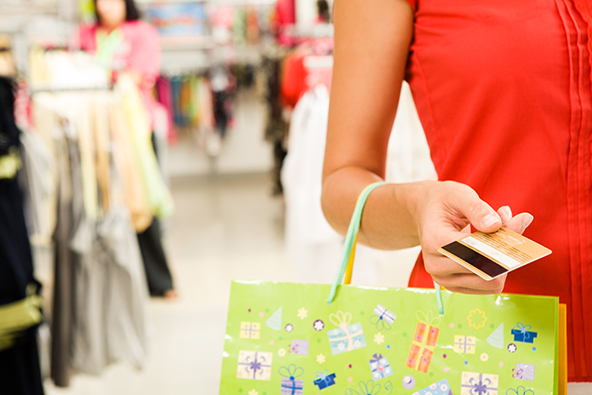 U.S. merchants are required to comply with a set of basic payment acceptance rules governing all bank card transactions. These requirements may vary in their details from one card brand to another, but in their essence they are broadly the same. Sticking to these rules will help keep your merchant account in good standing, but it is also a proven way to improve customer satisfaction, which then leads to fewer disputes and chargebacks.

14 Credit Card Acceptance Rules You Should Stick To

1. Accept all types of cards whose brand you have a contract with. So, if you have agreed to accept MasterCard products, accept all of them: credit, debit, prepaid, etc. Do not discriminate against the cards that are more expensive for you to accept, for example rewards or business-to-business cards. Doing so, even if it were allowed, would create unnecessary confusion and discontent among your customers.

2. Include any applicable tax in the total transaction amount. Do not collect taxes separately from the sale's amount.

3. Do not set a minimum purchase amount above $10. U.S. merchants are now allowed to set a minimum sale's amount on credit card transactions, but it should not exceed $10. Additionally, the minimum should be the same for all card issuers and brands, and it must not apply to debit card transactions.

4. Comply with any applicable maximum sale's amounts. Some federal agencies or institutions of higher education have set maximum purchase amounts on transactions made with their credit cards. These maximums are again universal for all brands and do not apply to debit transactions.

5. Do not impose surcharges on card transactions. This requirement can be somewhat confusing, because there is an allowance for convenience fees (see below). Still, surcharges are not allowed, although you can offer discounts for using other payment methods.

6. You can add a convenience fee to the transaction amount. You can do so if you offer alternative payment channels to your customers, such as mail, telephone, or e-commerce. We will publish a more detailed post on convenience fees in the coming weeks.

7. Do not use credit cards to refinance existing debts or for payment for uncollectible debts. Bounced checks fall in the latter category.

8. Do not process credit card payments for other businesses. Doing so is known as laundering and is strictly prohibited. It is a form of fraud and committing it will lead to the termination of your merchant account and possibly to criminal prosecution.

9. Always authorize only for the known amount, not including any estimated tip. This requirement applies to restaurants, taxis, limousines, bars, taverns, beauty shops, health spas and all other merchant types that routinely accept tips. It is known as the "zero-percent tip" rule. Authorization requests from these merchants are automatically approved for a 20 percent additional amount to cover the expected tip. However, if the exact amount of the tip is known, then it should be included in the authorization amount. This is typical for chip-and-PIN transactions.

10. Do not issue cash refunds for credit or debit card transactions. Any refunds for returned merchandise or adjustments must be processed on the same card used in the sales transaction. Doing so protects cardholders from criminals who may fraudulently use their cards to make a purchase and then return the merchandise for cash. Exceptions are allowed for prepaid cards, which may have been discarded prior to the return.

11. Deposit your transactions within three business days of the transaction date. Ideally, you should do it on the day following the transaction. In a card-not-present setting, the transaction date is the shipping date, not the order date.

12. Ensure that only the last four digits of the card number are shown on the sales receipt. The preceding digits should be replaced with special characters. The expiration date should not be displayed at all on the transaction receipt. All new point-of-sale (POS) terminals should comply with these requirements.

13. Obtain two authorizations for each delayed delivery. Delayed deliveries are typically associated with custom-made merchandise, where a deposit is made at the time of purchase and the balance is paid upon delivery. The first authorization would be requested for the deposit amount and the other – for the balance.

14. Maintain compliance with the PCI DSS. The Payment Card Industry Data Security Standard (PCI DSS) is a set of security requirements that are mandatory for all U.S. merchants. Your processor is responsible for ensuring your compliance and will have contracted with a certified PCI DSS vendor who will contact you and guide you through the validation process.

The Takeaway

Some of the above rules may not be applicable to your particular circumstances and there may be others that are specifically designed to regulate your type of business (for example, e-commerce websites have their own requirements to comply with). Still, these are the most basic rules governing the payment card industry and you should make them the foundation of your card processing procedures.

Image credit: Quizzle.com.