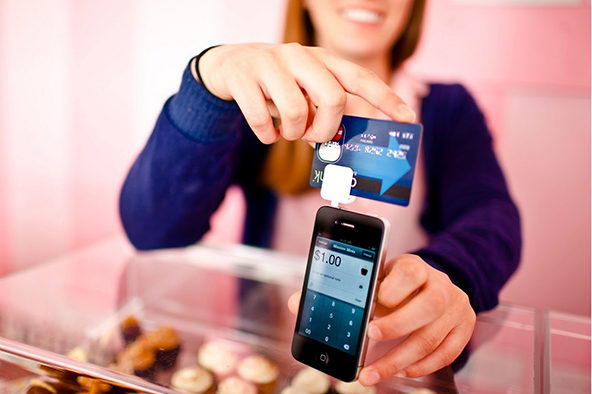 Jack Dorsey recently told us that he is "only interested in building large impactful companies." Now the Twitter co-founder's latest venture — the mobile payments company Square — is raising a large round of funding that values the start-up at $200 million, according to multiple sources. It seems that Dorsey did mean what he said.

According to a report in TechCrunch, Sequoia Capital is leading the round, joined by several other top Silicon Valley firms, including Benchmark Capital and Kleiner Perkins Caufield & Byers. What is most interesting of all, however, is that one of the major credit card payment networks — Visa, MasterCard, American Express or Discover — is also rumored to be investing in the start-up.

Square first raised $10 million in November 2009 in a Series A round led by Khosla Ventures, with participation from First Round Capital and a long list of angel investors, including Ron Conway, Foursquare co-founder Dennis Crowley, Napster creator Shawn Fanning, Google VP of geographic and local services Marissa Mayer and Twitter co-founder Biz Stone.

OK, so what is all the buzz about? Is the euphoria justified, or is Square just the latest fad that is bound to fade away, once the initial enthusiasm for mobile payments gives way to apathy. First, though, let's take a look at what Dorsey's start-up does and try to figure out why it is appealing to outside and strategic investors alike.

Square enables consumers to accept credit card payments by swiping their customers' credit cards through a small square (hence the name) card reader that plugs into their smartphone's audio outlet. Once the card is swiped and the payment authorized, the cardholder signs a sales receipt on the phone's screen to complete the transaction. The sales receipt can then be emailed or texted to the cardholder. Currently Square works on the iPhone, iPod and some Android devices.

Square's appeal to users is that it is the first service that allows regular consumers to directly accept credit cards for payment (not through third-party services like PayPal) and that it charges no monthly fees and there is no long-term contract. Until now, only businesses could accept credit cards for payment.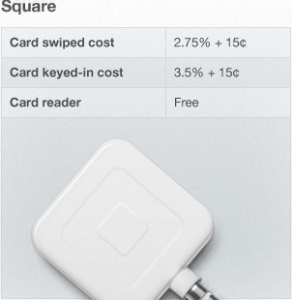 This is the reason why Square can get away with charging rather high credit card processing fees. At 2.75% + $0.15 per transaction (or 3.50% + $0.15 if you key-entered the payment information), Square's fees are about 40% higher than the industry average (about 1.65% + $0.20). Yet, if using Square, you would only pay about $2.21 for selling your old couch on Craigslist for $75, even at such high processing rates. If you had a merchant account on average industry terms with a traditional processor, on the other hand, you could be paying $25 or more in monthly fees alone, provided you got approved for the service in the first place, which is doubtful.

Now, if you are a business doing $25,000 in transactions per month, the $25 in monthly fees would be more than offset by the lower processing fees. However, if you are a consumer who would only use his Square account once every couple of months (think PayPal again), paying $25 each month just to keep the account open is simply too much.

So there is no doubt that Square's business model is viable and there is a precedent to go by in PayPal from a decade ago. The question is how quickly Square can achieve the volume it needs to be profitable. This is crucial, because the average monthly processing volume per user will be very low (again, we are talking about a service you would only use once a month or less). But if PayPal did it a decade ago, why not Square this time around? And Jack Dorsey has built a strong management team that includes ex-PayPal people.

So my conclusion is that Square is going to be a huge success and investors will be well repaid for the risk they are taking. In fact, if I had any money to invest, I would be banging on Square's door myself, asking them to take it. How about you?

Image credit: Squareup.com.