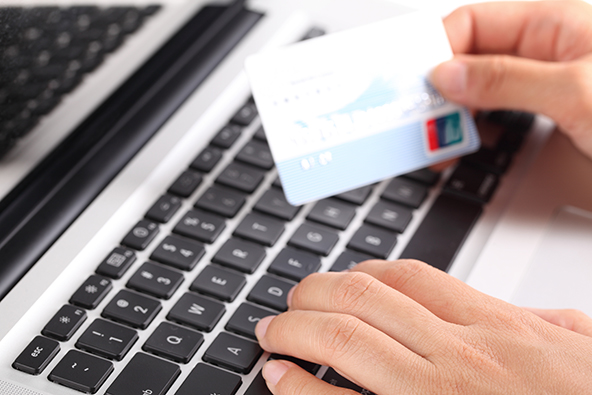 Installment payment plans are set up when a single purchase of merchandise or services is billed to an account in multiple segments (installments), over a period of time agreed upon between a customer and a merchant. Installment plans are similar to recurring payment plans in that payments are made on a continuous basis for some time in the future. There is a clear distinction, however, and it can be found by looking into the time frame of the payment arrangement and the share of the purchased product or service received by the customer at the time the sales contract is signed:
With recurring payment arrangements products or services are received over time, while an installment transaction represents a single purchase where the customer receives the purchased item immediately upon signing the contract, with payments occurring on a schedule agreed by the cardholder and the merchant.
With recurring plans the product or service can be received for an indefinite amount of time, until the plan is canceled, while installment plans payments are scheduled for a specific time period.

An example for an installment payment plan would be a car loan or a house mortgage, where consumers make a fixed number of monthly payments until the loan is paid off. Recurring plans are newspaper subscriptions, cable TV and internet services, etc.

The following best practices will help you to manage your installment payment plan arrangements more efficiently and to improve customer satisfaction:
Give customers the option of choosing their billing date. This is especially important in arrangements where the payments are drawn from a checking account, as your customers know best when funds are available.
Inform customers how your business name will appear on their statement. This information is managed through your merchant account's billing descriptor. Contact your payment processor and make sure your billing descriptor is set up correctly. Issues may arise if your legal name is different from your "Doing Business As" (DBA) name, as your billing descriptor is typically set up to display the former, while your customers recognize the latter.
Always ask the cardholder for his or her billing address as it appears on their statement and if different, the complete shipping name and address.
Provide an easily accessible link to your cancellation policy on the purchase agreement or on your website. If a purchase is canceled, make sure the billing is immediately discontinued and promptly process credits when applicable. This will help minimize customer disputes and chargebacks.
Provide your customers with clear information concerning the billing arrangements and all applicable shipping charges. Send a billing reminder 14 days prior to processing each payment.
For web-based transactions, require that your customers accept your terms and conditions statement by clicking on an "Accept" or "Agree"?¥ button.
Use the Address Verification Service (AVS) with the first payment. The AVS verifies the validity of the billing address provided by your customer by comparing it to the one on file with the card issuer.
Ask for the card security code (CVV2, CVC 2 or CID) when processing the first payment. Card security codes are the three-digit numbers found in the signature panels on the back of Visa, MasterCard and Discover cards and the four-digit numbers found slightly above and to the right of the account numbers of American Express cards. The credit card companies introduced the security codes as an additional way to help merchants who accept payments in a non-face-to-face setting verify that their customers are in a physical possession of the card at the time of the transaction. Be advised that you should never store card security codes in any way to avoid fines.
If merchandise cannot be delivered as promised, immediately notify your customer. Explain the reason for the delay and provide information on the expected new delivery date.
Provide a toll-free number for customer inquiries and cancellation requests. Display your customer service number prominently on your website, so that it is easy to locate.

Image credit: Webanywhere.co.uk.