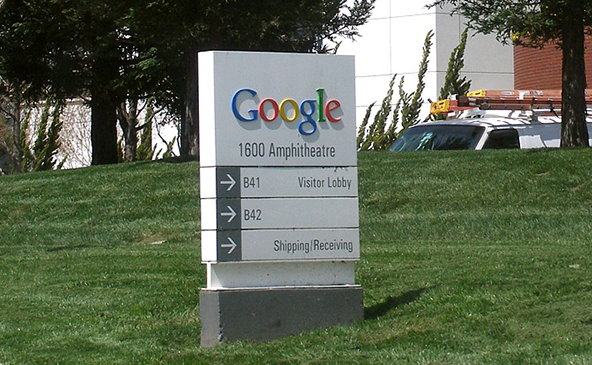 If anyone needed yet another proof that Google is entering the mobile payments industry in earnest, it came earlier this week, in the form of an announcement of an acquisition the search giant had made back in August, but kept secret until now.

The 451 Group revealed that Google has acquired Zetawire, a small Toronto-based start-up focusing on mobile payments. Zetawire was founded by two brothers, one of whom is a theoretical computer science researcher. It is not known what how much Google has paid for the acquisition.

The Canadian start-up was reportedly in a pre-revenue stage and it is unclear exactly what its business model was. It is unlikely, however, that Google was all that interested in Zetawire's business potential, anyway. Crucially, The Canadian start-up held a U.S. patent for mobile banking, advertising, identity management, credit card and mobile coupon transaction processing. This would allow a consumer to make purchases through his or her phone, without the need of a credit card.

These features were undoubtedly what attracted Google's attention. Zetawire's patented technology can be used by the search giant to complement and build on its existing near-field communication (NFC) capabilities.

Interestingly, though perhaps not entirely surprisingly, the announcement of Zetawire's acquisition comes just a few days after the release of the latest Android mobile operating system (OS), called Gingerbread.

It was unclear when Gingerbread was first announced whether it would support NFC-based mobile payments, but it eventually turned out that it would. The first phone to have the new OS pre-installed, the Google Nexus S, built by South Korea's Samsung, can be used for making mobile payments.

The search giant will have plenty of company in its quest to dominate the world of NFC mobile payments. Just about every large company that has either direct or indirect interest in the new market has already launched or announced plans for a m-payment project.

The biggest one so far appears to be Isis, a joint venture that will be using near field communication (NFC) technology to develop a national mobile commerce network. It involves mobile carriers AT&T, T-Mobile and Verizon. Payments will be processed through Discover's network, the fourth-largest in the U.S. Barclays, a large British bank, will be managing the user accounts and is expected to be the first issuer on the network.

Apart from the carriers, the traditional credit card players have also been very active. The Metropolitan Transportation Authority (MTA) managed to bring rivals Visa and MasterCard together earlier this year, in a test of a pilot program that will allow New York commuters to pay their fares by waving their phones or credit cards by NFC-enabled turnstiles. Both credit card networks have all the while been working on separate mobile payments projects of their own.

Sprint, VeriFone, Starbucks and many other leaders of an array of industries have also launched m-payment services. The industry giants have been joined by a multitude of start-ups, eager to profit from the upcoming m-payment explosion, either on their own or in cooperation with a bigger partner.

Yet, Google is well positioned to pursue its mobile payment ambitions. By the year's end, Android will own 25.5 percent of the hotly contested global smartphone market, up from just 3.5 percent a year ago, according to Gartner, an information technology research and advisory firm. Surely Eric Schmidt and company will find a way to benefit from this trend.

Image credit: Wikimedia Commons.