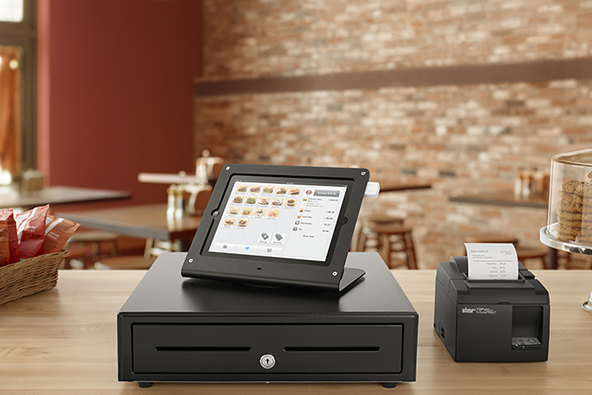 Earlier this week I had fun with Bloomberg's Olga Kharif's report on the current state and future prospects of the mobile payments industry and specifically with the prediction of the CEO of one of the more prominent start-ups in the field that eventually credit card processing will be free for merchants. I strongly suspect that Square CEO Jack Dorsey would be highly amused by his rival's forecast.

In her piece, Kharif quoted an expert who had counted "more than 100 competitors" eager for a piece of the mobile payments action, naming a few of the smaller contestants, with names like Front Desk, Flint Mobile, LevelUp and PayClip, to go along with heavyweights ?álike PayPal, First Data and Square. Kharif's reporting inspired me to go back through UniBul's archive and dig out all articles on Square and its legions of clones, which we have published over the years. I couldn't even count all of them, but I thought I'd share with you the ten Square copycats, which I think have the lowest chance of survival. Here they are, in no particular order.

1. Eventbrite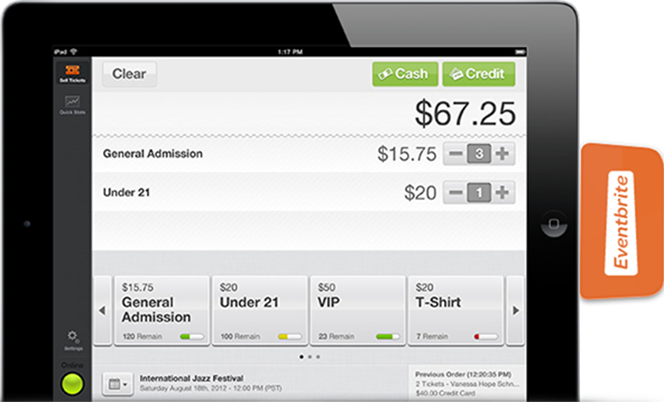 Back in March of last year, Eventbrite made me suspect that sometime in the not-too-distant future we would have just as many different types of Square-like credit card acceptance platforms as we now have point-of-sale (POS) terminals.

After all, Eventbrite — a website that enables users to plan events and sell tickets for them — could have just chosen to let its customers take payments through Square, PayPal Here or some other payments service provider, but doing so would have deprived it from the transaction fees that payment processors collect, which evidently was enough to induce the company to build its own service. And, by the way, these fees are not to be ignored. Of course, Eventbrite gave a different reason for its decision to build a proprietary payment service — that doing so would allow it to capture customer data that the Squares and PayPals of the world would not otherwise have made available — but that assertion doesn't hold any water, as even at that time Square Register?áwas already providing its users with plenty of customer data and much better reporting capabilities than what At the Door — as Eventbrite's Square clone is called — seemed to be offering and it costs less to boot.

Vital signs: At the Door seems to still be showing some life-like activity.
Loading ...
2. GoPago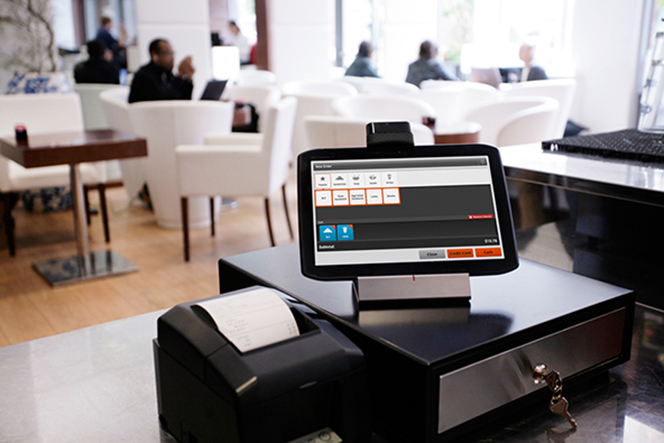 When I first came across GoPago about a year ago, I suspected that the mobile payments start-up was making the news rounds because its name had certain attention-grabbing qualities. One of the headlines in particular convinced me to take a closer look at this Square competitor. And how could I resist? It read: "Forget Wallets: This Square Rival Wants To Nuke Cash Registers". Now, even then, I was already getting increasingly tired of constantly running into news reports about never-seen-before, game-changing, Square-killing types of mobile payments services, most of which turned out, on closer inspection, to be little more than greatly underdeveloped clones of the original. Typically, in an attempt to differentiate themselves from the rest of the Square-killing crowd, such start-ups would add some minor unique feature to the core package, and then hype it up with the hope of getting the media's attention. Alternatively, the start-up would mercilessly drum up the amount of venture money it had raised. In GoPago's case, it was the latter strategy that had worked.

Vital signs: GoPago is still breathing.
Loading ...
3. Groupon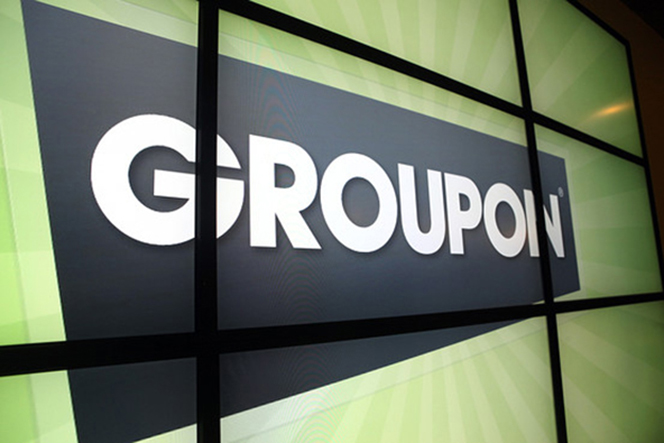 When I first heard about Groupon's mobile payments ambitions I was quite skeptical about the project's potential, even though the details leaked in May of last year sounded quite interesting. Then, when the daily deal website did launch Groupon Payments, which was later renamed to Breadcrumb POS, I thought that, whereas it certainly had a mountain to climb, the service did have a fighting chance. The processing rates were very aggressive and clearly stated and I thought that they would catch the attention of plenty of merchants. Moreover, Groupon had already built a huge base of existing customers to tap into and I expected that many of these merchants would at the very least be willing to give Breadcrumb a try. Unfortunately, Groupon seems to have decided to compete solely on price and that strategy doesn't seem to be working.

Vital signs: Breadcrumb POS is still battling on, but give it some time.
Loading ...
4. LevelUp

When Boston-based LevelUp told us that it would no longer charge its merchants any processing fees, it naturally caught my attention. The start-up's website claimed that "[w]hen your customers pay you $10 with LevelUp, you get $10. Period." Now, as the late Milton Friedman once famously observed, there is no such thing as a free lunch and that time certainly was no different. But there was much more than that. Merchants were invited to join the "Interchange Zero revolution and stop paying processing fees forever". How could anyone in their right mind reject such an offer? Well, there was more than met the eye and it turned out that the start-up was charging 35 percent of the transaction amount of purchases made through the campaigns which it was running for its merchants. Nowadays, as Bloomberg's Kharif reminded us, LevelUp is charging a 2-percent transaction fee, in addition to campaign-related fees.

Vital signs: LevelUp is busy losing lots of investor money, while continuing its revolution, which it is no longer calling "Interchange Zero". Actually, it may have fizzled out by the time you read this.
Loading ...
5. Bank of America's Mobile Pay on Demand

OK, this is the best one of the Square-slaying bunch, and I mean this in the worst possible sense. At first I just couldn't believe the news headlines, but sure enough, BofA's website?ádid provide a confirmation that this wasn't a joke. But wasn't it? Mobile Pay on Demand, as the bank's Square clone is called, looked every bit the underdeveloped, uncool and secretive copycat you would have expected a big bank to produce. In the process, BofA had managed to get its name wrong and then told us that the misnamed entity was actually not a bank. A friend of mine likes to tell me that bankers of the retail variety are the worst salesmen in existence and BofA's Mobile Pay on Demand has certainly provided plenty of support for his assertion.

Vital signs: Mobile Pay on Demand's website is still up, but I don't think that more than a few people have heard of it and these are mostly bloggers covering the mobile payments world.
Loading ...
6. PayAnywhere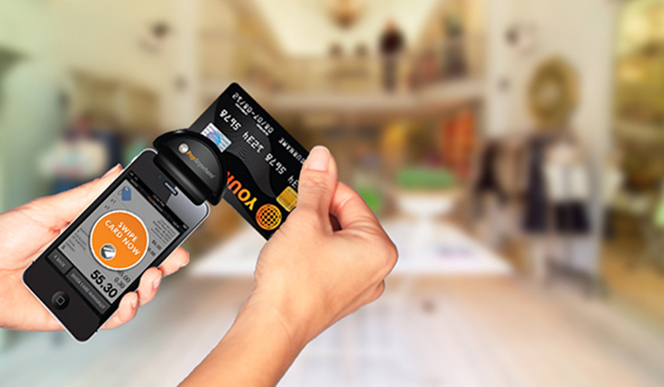 Detroit-based PayAnywhere was one of the first Square clones to hit the U.S. market, launching less than three months after Jack Dorsey announced Square's arrival in a now-famous tweet. And it wasn't a poor service offering. On the contrary, PayAnywhere's value proposition was quite straightforward and compelling. Yet, in spite of its merits and the fact that it is backed by a well-established U.S. payment processor, PayAnywhere, like most other Square copycats, has largely been flying under the mobile payments radar. And that tells you once more just how good of a job Jack Dorsey and his company have done in cordoning off their mobile payments niche, for the fact is that most people today associate the acceptance of credit cards via smart phones with Square.

Vital signs: PayAnywhere is still up and running, but as I said, no one is hearing about it.
Loading ...
7. VeriFone Sail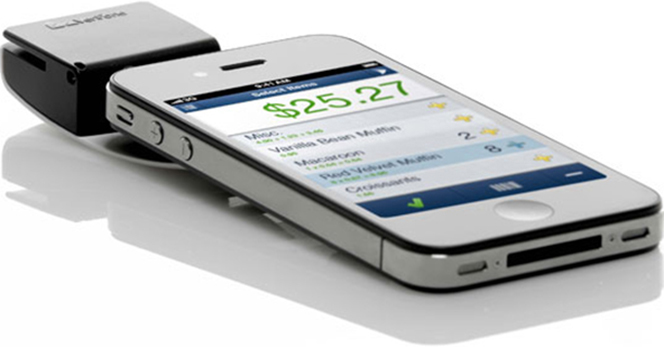 Back in March of 2011, in his attempt to gain some kind of advantage against a rival, which at that time had already taken a sizable early lead in the race for domination of the smart phone-based mobile payments market, VeriFone CEO Doug Bergeron?álaunched a dirty campaign?áby posting an open letter on his company's website and producing a video to go along with it. In them, he announced that he had discovered a "serious security flaw" in Square's card reader that compromised the security of cards swiped through it, placing "consumers in dire risk" in the process. In the event, no one paid much attention and Square just kept on growing and pouring huge sums of venture capital money into ubiquitous advertising campaigns. And what about VeriFone? Well, in December of last year we learned that VeriFone was the first high-profile victim of the war of the Square clones.

Vital signs: no pulse.
Loading ...
8. Flint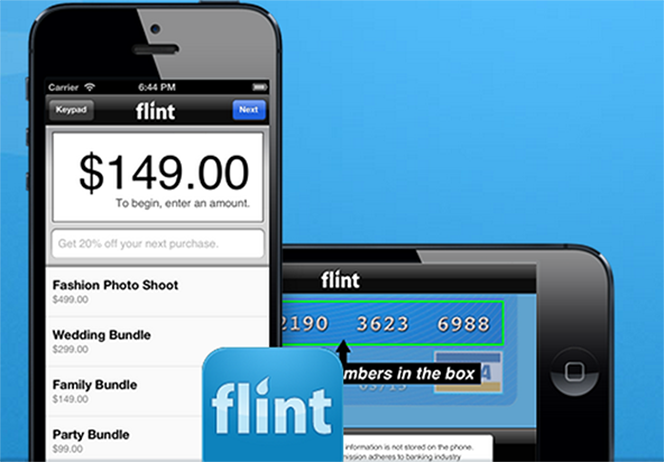 By the time Flint showed up, I was already wondering why start-ups are still going after Square. Young though it still was, this market was no longer a virgin territory and it had already become quite saturated. Undaunted, Flint thought it had discovered Square's weakness and, to exploit it, the start-up had developed a payment acceptance process in which the card's information was "read" by the phone's camera, rather than by a reader that is plugged into the phone, as Square does it. Now, I like Flint's approach, but that's beside the point. The start-up's problem is that even if its service were vastly better than Square's, that would not be anywhere close to enough to guarantee its success. Not unless it manages to find tens of millions of dollars to invest in marketing. And that's not going to happen.

Vital signs: still hoping.
Loading ...
9. Punchey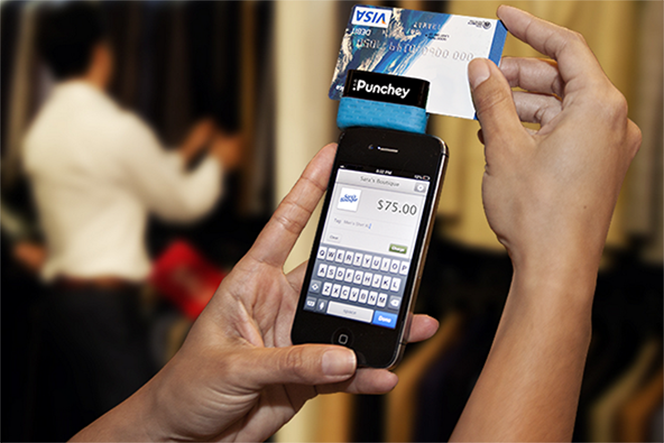 On the outside, the suggestively-called Punchey looks fairly indistinguishable from its main target — Square — as well as from its countless clones. However, the Punchey guys believe that they have identified a chink in Square's armor and it is the processor's flat-rate pricing structure. Under that pricing model, all card transactions — whether involving debit or the various types of credit cards — are processed at the same fixed rate, even though Square's own transaction cost varies greatly from one card type to another. Punchey's solution is to offer an interchange-plus pricing structure, where every single transaction is processed at a rate that is individually determined. Now, as regular readers would note, at UniBul we would be the first to applaud the idea, as interchange-plus beats all other pricing models hands down. However, the trouble is that explaining it to the types of merchants Punchey is after is a lost cause. So yes, the start-up is doomed.

Vital signs: irregular breathing caused by the exertion of the steep climb, but Punchey is bravely soldiering on.
Loading ...
10. Clinkle — The Phantom Menace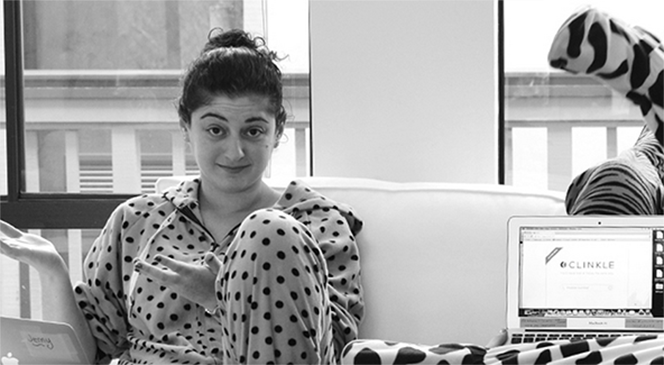 Finally, it is the turn of this blogger's favorite Square killer. In fairness, Clinkle, as the start-up is called, has never claimed any Square-slaying desires. But then, it has never claimed much of anything. See, Clinkle is invisible. Moreover, it does not yet exist and it is not expected to go live until sometime next year. Now, may I say that a year is an eternity in the mobile payments industry? Things here are happening at such a furious rate that there is absolutely no way of knowing how the mobile payments landscape would look like a year from now. What we do know, however, is that Clinkle's most formidable competitors — Square in particular comes to mind, but there is also PayPal and plenty of others as well — will continue to grow their share of the market and may even come up with a feature of their own that will closely resemble whatever it is that Clinkle will end up doing. Moreover, the top dogs of the mobile payments world have more cash on hand than Clinkle can possibly hope to raise and are not afraid to spend it. So no, I'm not nearly as thrilled about the newcomer's potential, as the VCs who poured $25 million into the invisible start-up.

Vital signs: do not exist.
Loading ...
The Takeaway

Are you thinking of launching a Square clone of your own? Well, consider that, for it to stand any chance of survival, never mind success, any would-be Square slayer would have to embark on an enormous marketing offensive. The problem is that it is very unlikely that investors would be willing to pour into such a venture the many tens of millions of dollars that you would need (at the very least) to take on the big guys that late in the game with at least some chance of success. I mean, not even Intuit, VeriFone and PayPal have been able to slow Square down. How likely is it that your start-up would succeed where all the giants and a myriad of other start-ups have failed?

By the way, I'm already hearing loud cries of protests coming mostly from certain quarters of San Francisco, but also from Boston, Chicago and elsewhere. Parsing those cries, I can make out claims that "LevelUp is revolutionary", "GoPago is cool", "Flint is awesome", "the Clinkle guys are incredibly smart", etc. But, guys, what am I missing, really?
Loading ...

Image credit: Square.