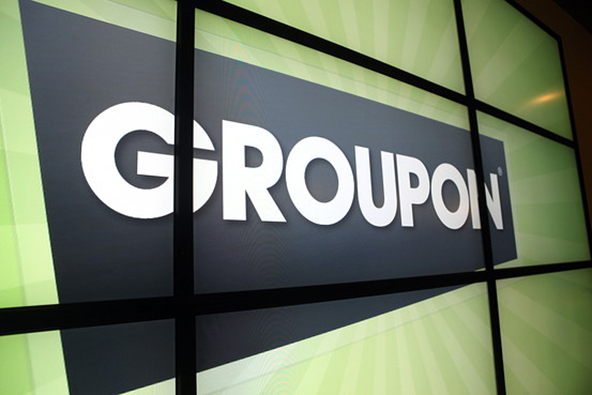 OK, at UniBul we've done it, too, early on in our history, but quickly learned our lesson and changed tack. There is no mystery about why competing in a low-margin market is not a good business model for a small-budget start-up to follow, or even for a fairly large-budget one, as I'll explain in a minute; in fact, it's all quite straightforward. Whatever the reason for the low margins — typically they are due to overcrowding, but that need not concern us now — the end result is that for the vast majority of the service providers it is simply impossible to make any money worth talking about. And when you can't make any money, you can't provide high-quality service. And when you can't provide high-quality service, existing clients complain, potential clients learn about it and stay away and you make even less money. Eventually, all but very few huge companies (think PayPal size) go bust, but not before their owners have wasted years which they could have used for building more promising operations.

Which brings me to the latest iteration of Groupon's Square-like mobile payments service. It even has a brand-new name — Breadcrumb POS (don't ask me why). The daily deal provider was very late entering the heavily saturated market, launching its Square clone in September of last year, by which point Jack Dorsey's juggernaut had already managed to grow to a huge size and its momentum only seemed to keep building — an impression that was confirmed by subsequent events. Oh, and by the time Groupon had entered the fray, even mighty PayPal — itself quite a latecomer to the party — had already had six months to gain a beachhead for its own Square clone. So what did the Groupon guys do? Why, they decided to compete on price, of course. Well, eight months on, Square keeps powering ahead, PayPal seems to be doing OK and keeps pouring money into its own service and Groupon is now doubling down on its strategy. I wish the daily deal guys luck, for they will need as much of it as they can get, and then some — but it still won't be enough. But let's slow down a bit and go through it all a touch more carefully.

Groupon's Breadcrumb POS

OK, let's first briefly go over Groupon's mobile payment service's latest upgrades. The first thing the daily deal provider tells us — and that clearly tells you what their strategy is — is that the processing rate is "only 1.8 percent plus $0.15 per transaction (MasterCard, Visa and Discover) with no hidden costs or monthly fees". Note that this rate applies to both swiped and key-entered payments. By comparison, when Groupon's Square clone was first launched, there was a higher rate of 2.3 percent plus $0.15 for keyed-in payments. By contrast, both Square and PayPal continue to charge a higher rate for non-swiped transactions, in fact a much higher one — 3.5 percent plus $0.15 in each case. It is true that Groupon's American Express payments are processed at a special, and much higher, rate, but even so the daily deal provider's overall pricing structure is much more appealing to merchants than those of the major competitors.

Then there are other features listed under headings like "Fast and Easy Set Up", "Powerful Features" and "Business Insights", which will, rightly, be duly ignored. Finally, there is a feeble attempt at actually making some money out of the whole thing, which comes by the name of "Breadcrumb PRO" and the company helpfully illustrates precisely how it is better than the free version here. The funny thing, and I mean it in the worst possible way, is that, even as Breadcrumb's processing rates are much lower than the competition's, the paid version comes with incredibly high monthly fees — the cheapest one is $99. Oh, and in case you were wondering, you would still need to pay for the hardware; for the more curious among you, you can find the prices here.

Once You Hit Bottom, Keep Digging

OK, there are so many things wrong with Groupon's latest update of its mobile payments offering that I just can't understand what the deal-making guys were thinking. Let's start with the processing rates. So one of the biggest lessons from Square's success is that merchants don't mind paying more for payment processing, if they perceive the pricing structure to be favorable — whether that perception is correct or not. And for the smaller merchants Square does indeed offer lower fees than traditional processors do. Moreover, since introducing its flat-monthly-fee plan, Jack Dorsey's company has become a very good choice for merchants processing more than $120,000 on an annual basis. How does Breadcrumb compare? Well, Groupon' pricing model is better than Square's for the very small merchants, but not for the larger ones. To make matters worse for the deal maker, most, if not all, of its paid "Pro" features are offered for free by both Square and PayPal (I'm sure that Groupon would vigorously, perhaps even eloquently, dispute my assertion, but the evidence is out there for everyone to see).

So Groupon's best hope would be to convince the smallest of merchants to switch from Square to its free Breadcrumb version. But why exactly would Groupon's latest attempt succeed where its initial one has evidently failed? How do I know that it has failed? Well, if it had worked, why would Groupon feel the need to lower their rates even further? Moreover, whereas I don't have Groupon's numbers, Square's unrelenting growth — the company says it "is now processing over $15 billion in payments on an annualized basis" — clearly tells us that nothing its competitors have done so far has managed to slow it down. And, by the way, Groupon's free version offers much less than Square does. But more importantly, even if Groupon's strategy worked, against all odds, the deal makers would have succeeded in establishing themselves as the payment processor of choice for the least profitable end of the market, which the company would have won by compromising its profitability. Now, that would have been a Pyrrhic victory at its finest!

The Takeaway

When Groupon first launched its Square clone, I thought that its offering looked "quite compelling". I expected that the deal maker had a good shot at succeeding in convincing its huge base of existing merchant clients to give its service a try — if nothing else, the pricing structure looked appealing and, as people keep telling me, it's always easier to upsell existing customers than it is to gain new customers. Eight months on, it looks very much as if the daily deal guys are struggling in achieving the conversion on a sufficiently large scale. And Groupon's response is to further undercut their own profit margin. I just can't see why this new strategy would prove any more successful, but even if it did, Groupon would not be better off. Instead, the deal makers would end up stuck in a low-margin morass.

Image credit: Groupon.com.