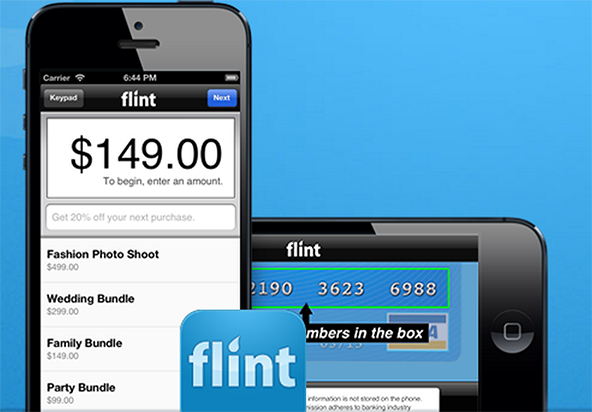 That is the question I have been asking myself for many months every time I read about yet another Square look-alike entering the mobile card acceptance fray. See, young though it is, this market is no longer a virgin territory and it has already become quite saturated. Let's start with the original. Since it went live in October 2010, Square has managed to sign up more than three million users and is now processing more than $10 billion in annual transactions. The company has managed to raise hundreds of millions of dollars from investors and has been very busy spending the loot on marketing and product development just as quickly as possible. Square has been incredibly successful and has almost attained a verb-like status. Then we have the competition—legions of Square clones, the vast majority of which are virtually indistinguishable from the original. Yet, they are not all created equal, for PayPal Here, Intuit GoPayment, GroupOn and a few others have both the brand recognition and finances to mount a serious challenge against Square. But what chance is there for any of the other would-be Square killers?

And that brings me to the latest entrant—a start-up called Flint. Refreshingly, Flint isn't just replicating what Square does, but has developed a payment acceptance process in which the card's information is "read" by the phone's camera, rather than by a reader that is plugged into the phone, as Square does it. A company called Card.io, which was acquired by PayPal last year, was the first to develop a camera-based mobile credit card acceptance service, but Flint's approach is different and, I think, better. Let's take a look at it, before we attempt to assess its chances.

What Is Flint?

Flint's app (currently available for iPhones, but not yet for Android-based devices) allows users to take credit and debit card payments through their phones and without the need for any additional hardware. The app uses the phone's camera and visual recognition technology to capture the information on the face of the card, which is then used to complete the payment. The big difference between Flint and Card.io is that the latter takes a picture of the card, whereas the former uses the camera solely for information-gathering purposes and takes no photo of the card. The reason this difference matters is that it helps soothe security concerns, as no data or images are stored on the phone. Here is a video of the process:

Flint has attempted to make its service stand out from the crowd a bit by incorporating an online referral tool into its transaction receipts. Here is how the start-up explains the process:
In every receipt you send to there's a link which prompts your customers to post a review about your business. Your happy customers just write a quick note, click a button, and a testimonial is automatically posted to Facebook. No transaction details are shared, just what your customer has to say about your business and a link to your Facebook page if you have one.

It's a clever feature, which also tells us that Flint's targeted market is primarily composed of small merchants, rather than individuals.

Flint's Pricing Model

The start-up's pricing model is different from Square's and from most of its other competitors' fee structures in that it differentiates between credit and debit cards. Whereas Square charges 2.75 percent of the sales amount for all card types and brands (for swiped transactions), Flint uses a two-tiered pricing structure: 1.95 percent + $0.20 per sale for debit transactions and 2.95 percent + $0.20 for credit cards. Moreover, whereas Square charges 3.50 percent + $0.15 per key-entered payment, Flint does not, as all of its transactions are considered non-swiped. This classification is also the reason why Flint's credit card rate is higher than Square's: as all of Flint's transactions are card-not-present ones, they are processed at a higher interchange rate than Square's.

Now, I understand why Flint has structured its pricing model the way it has, but I think the start-up is missing a crucial point, which Jack Dorsey was quick to grasp when he entered the industry: users appreciate and demand simplicity. See, Dorsey set a 2.75-percent rate for all of his start-up's transactions, even though his company's processing costs were vastly different for the different types and brands of payment cards. Dorsey was even willing to forgo any profits from processing American Express cards, which cost Square much more than the other brands. Yes, Square is overcharging its users for debit card transactions, but by all appearances they don't seem to mind a bit. As it happens, Flint doesn't even support American Express and Discover. So this is an area that could be improved on.

The Takeaway

On the whole, I like Flint's approach, but that's beside the point. The start-up's problem is that even if its service were vastly better than Square's, that would not be anywhere close to enough to guarantee its success. For it to stand any chance of survival, never mind success, Flint (or any other Square-like start-up, for that matter), would have to embark on a huge marketing offensive. The problem is that it is very unlikely that investors would be willing to pore tens of millions of dollars (at least) into such a start-up that late in the game. I mean, not even Intuit, VeriFone and PayPal have been able to slow Square down. How likely is it that a start-up no one has even heard of would succeed where the giants have failed?

Image credit: Flint.com.