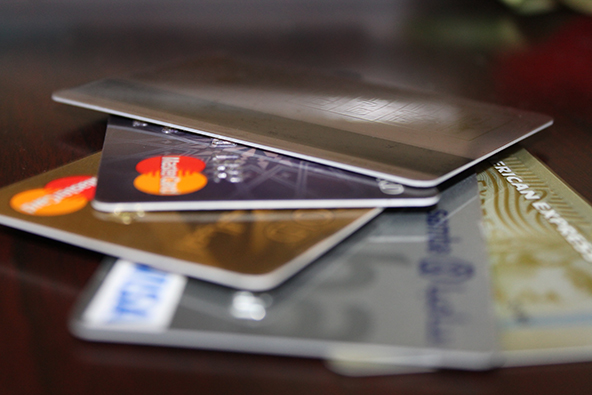 U.S. consumers are on average repaying their credit card debt on time at a substantially higher rate than during the same time a year ago, according to the latest report on the trends in the credit card industry, issued quarterly by TransUnion, one of the three national credit reporting agencies.

The credit card delinquency rate in the U.S. in the fourth quarter of 2010 fell to 0.82 percent, according to the report, a level lower by close to 32 percent from the rate during the same period in 2009.

The Methodology

TransUnion uses a different measure for its delinquency rate from the ones used by the credit card companies in their quarterly regulatory filings. Firstly, it measures the ratio of cardholders late on a payment to one or more of their credit cards, whereas the card issuers measure delinquency rates per account, rather than account holder. Furthermore, the credit agency's report defines a payment as late if it is 90 days or more past due, whereas issuers use two measures: early-stage delinquency for payments late by 30 – 59 days and late-stage credit card delinquencies for payments late by 60 days or more.

Leaders: Nevada Tops the List, North Dacotans Most Punctual

Here are the leading states by credit card delinquency rate on both ends of TransUnion's report:

1. Nevada — 1.27 percent.
2. Mississippi — 1.13 percent.
3. Florida — 1.07 percent.
…
48. South Dakota — 0.55 percent.
49. Alaska — 0.54 percent.
50. North Dacota — 0.45 percent.

Credit Card Debt Volume Remains Flat

As Americans are increasingly paying back their outstanding balances on time, their overall credit card debt burden has also gone down from a year ago, falling by 8.62 percent to $4,965, according to TransUnion.

Here are the leading states by average outstanding credit card balance per borrower on both ends of the report:

1. Alaska — $7,010.
2. North Carolina — $5,680.
3. Tennessee — $5,605.
…
48. South Dakota — $4,248.
49. North Dakota — $4,181.
50. Iowa — $3,915.

Newly Issued Credit Cards Up

Unsurprisingly, the economic recovery, fragile as it is, has spurred credit card companies into action. New credit card originations in the fourth quarter of 2010 were up by 19.1 percent on a year-over-year basis, marking the second monthly increase in a row, according to the report.

The leading states in the increase of new credit card origination category were as follows:

1. Kentucky — 41.1 percent.
2. Nevada — 34.3 percent.
3. Arizona — 29.8 percent.

The Takeaway

TransUnion's is the latest of a string of reports showing that U.S. consumers have become much more prudent in the management of their credit card debt. By November of last year U.S. cardholders had reduced their pre-crisis outstanding credit card balances by $177.1 billion, from $973.6 billion to $ 796.5 billion, a drop of 18.2 percent, according to the Federal Reserve. The level increased by 3.5 percent in December, mostly the result of holiday shopping, but just last week all six of the biggest U.S. card issuers reported their lowest levels of delinquencies and charge-offs since the fall of Lehman Brothers.

The question that remains to be answered, however, is whether or not the trend will continue when the economy actually starts creating jobs in a meaningful way, lifting consumer confidence in the process. Let's hope we'll soon get an answer.

Image credit: Amuslima.com.