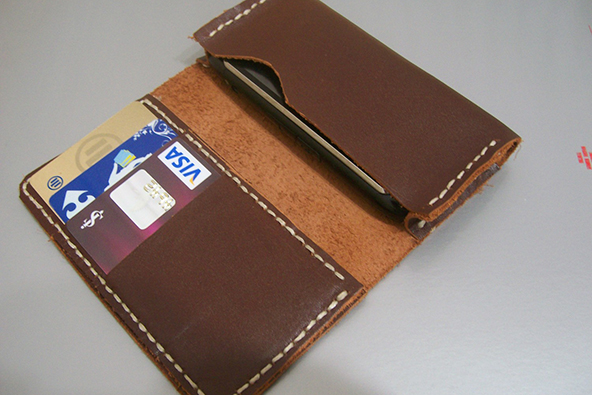 The aggregate amount of student debt in the U.S. is growing at an accelerating rate and is outpacing the growth of the other consumer debt categories; the hacking of 1.5 million credit and debit card numbers should prompt us to examine our monthly statements for "hot tubs and flat screens that [we] didn't order;" the combined credit lines of newly-issued credit cards have increased by $20 billion, compared to last year. These are a few of the fascinating and sometimes unexpected statistics that are represented in various visual forms in the fifth edition of our new column — The Month in Numbers.

We continue to have a lot of fun with our monthly column and your response has been encouraging, so we are considering making it a weekly feature. That hasn't been decided yet, but the number of high-quality and well-researched credit card-related infographics, videos, slideshows and plain graphics produced each month is so huge that picking the best of them once a month is no mean feat. As always, we are greatly reliant on your help, so keep letting us know what you think of our list and keep sending us your monthly favorites!

So here are our picks for April 2012.

1. Student Debt Is Growing at an Accelerating Rate

What do the aggregate amount of student debt in the U.S. and the universe have in common? Both are expanding at an accelerating rate. The graphs are truly stunning! Here is the one showing the divergence between the growth of college tuition and fees and the increase of the median family income, going back to 1980: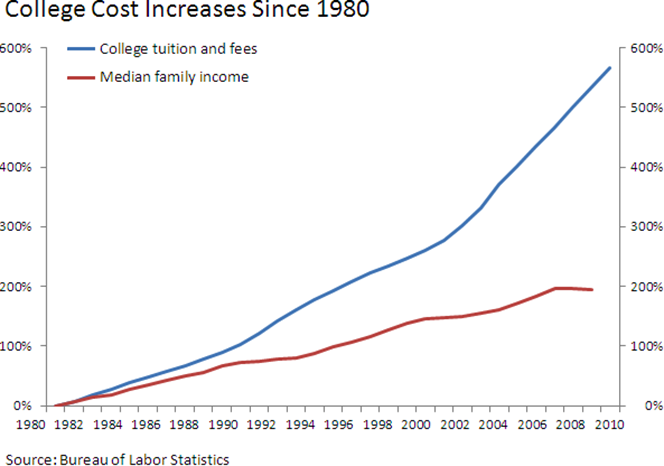 And now here is the graph showing the growth of the student debt total, in comparison to the growth of the household debt, less student debt, going back to 1999: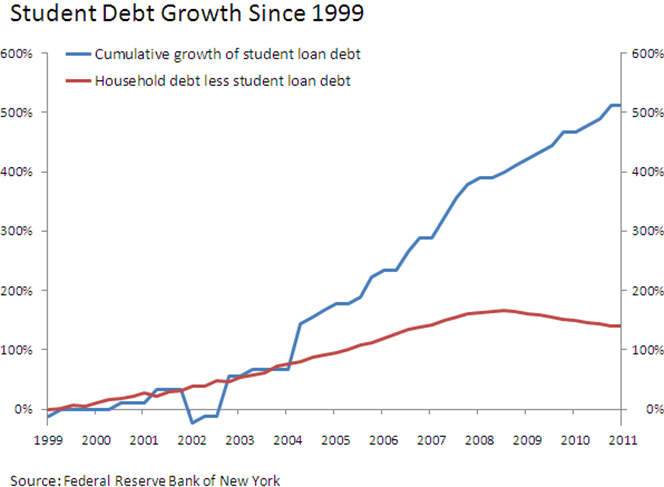 2. The Power of the Extra Dollar

Our good friends at Credit Donkey have published not one, but two infographics worthy of our monthly column. The first one aims to convince us of the importance of paying more of our monthly credit card balance than the required minimum. Here is a specific example given by Credit Donkey and then the infographic itself:
If a cardholder paid only the monthly minimum on a balance of $14,718, for example, it would take 31 years to repay the loan (assuming a 13.04% APR), and cost the cardholder $16,772 in total interest. By putting $300 a month toward the same balance, however, the cardholder would reduce repayment time to 6 years and save $10,347 in interest.

3. Credit Card 'Back Doors' for Bypassing Airline Baggage Fees

The guys over at Nerd Wallet have done a lot of work comparing the various airline credit cards out there, with a specific focus on baggage fees, and have presented their findings in an awesome infographic. We learn, among other things, that many of these cards offer "back doors" to enable us to bypass the hated bag fees.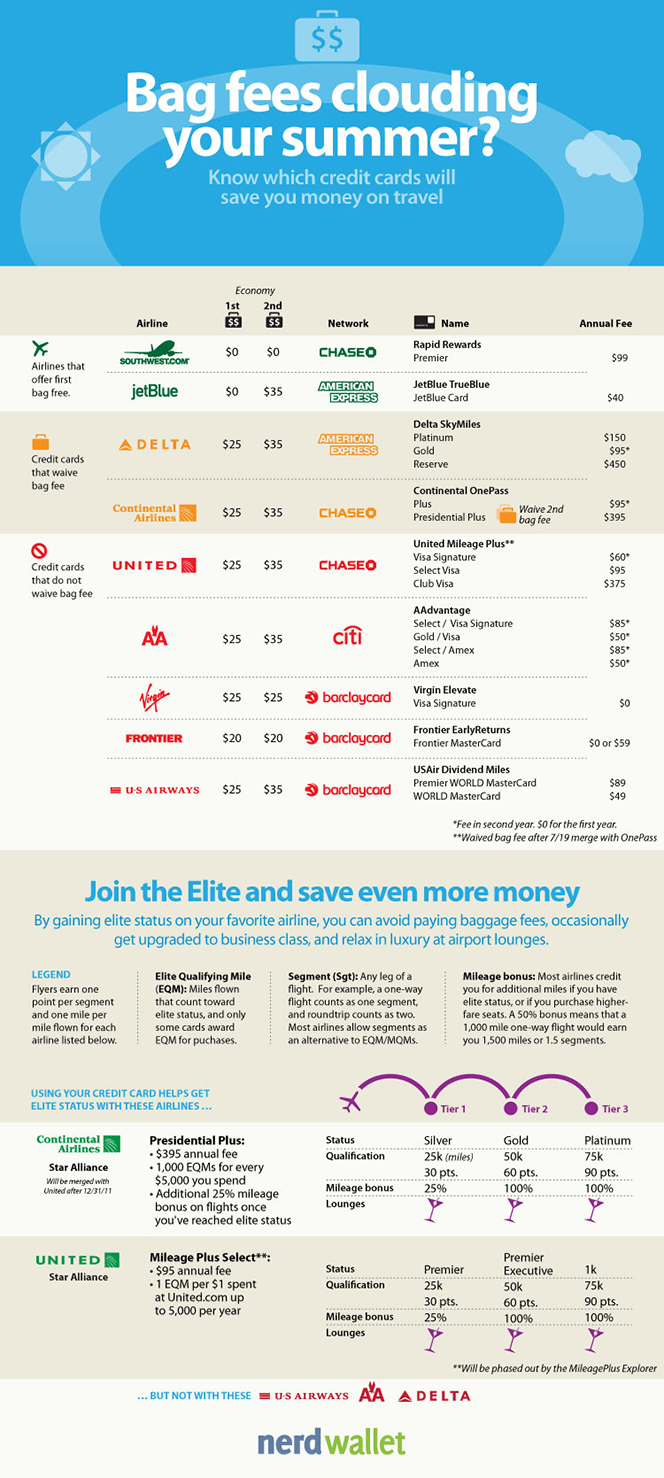 4. How to Build Business Credit

Credit Donkey's second entry is an infographic meant to teach small business owners how to build their businesses' credit history. "Establishing business credit," we are told, "first requires that your business has its own identity – separate from your personal identity."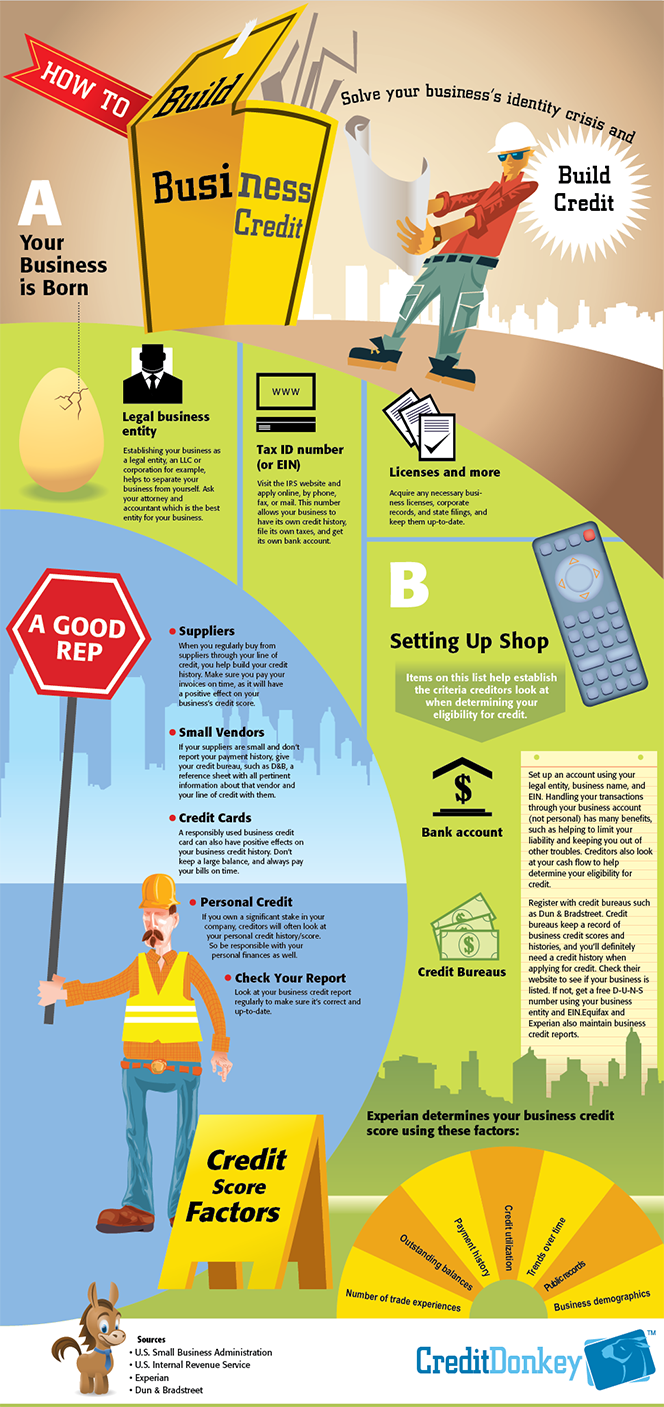 5. Is the Growth of Credit Card Balances a Good Thing?

That is a question credit reporting agency Experian is attempting to answer with an infographic. We learn that the aggregate amount of newly-issued credit limits has increased by $20 billion from a year ago and that the growth has been evident in both the highest and lowest segments of the consumer risk distribution.

6. 1.5 Million Credit Card Numbers Hacked

Early in April we learned about a huge credit card data breach suffered by processor Global Payments. It had been going on for a month and had affected about 1.5 million card numbers. "You might want to check your credit card bill for hot tubs and flat screens that you didn't order," the Slatester prudently suggests in this video, but in reality the damage is unlikely to be significant, because the criminals were not able to steal all the data they needed.
7. New Tool Helps Compare College Cost

The Consumer Financial Protection Bureau (CFPB) launched an online tool with the aim of helping consumers calculate and compare tuition costs at various colleges across the U.S. I played with it and liked it, but unfortunately doing the math can only take you so far; getting financial aid is what makes a real difference. In fact, getting grants and scholarships is becoming absolutely necessary.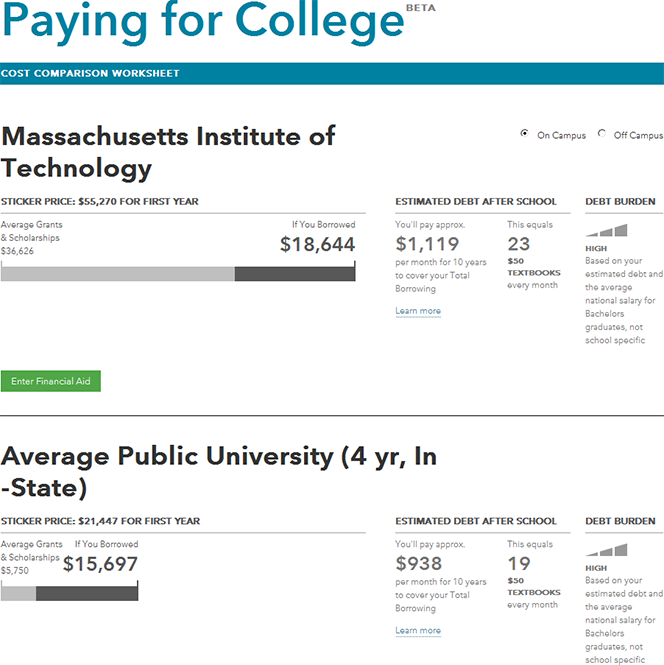 8. Americans Continue to Pay down Credit Card Debt

The total amount of consumer credit card debt in the U.S. fell for another month, according to the latest Federal Reserve data. Following a slight uptick during the holiday shopping season and its immediate aftermath, the total has resumed its downward trajectory.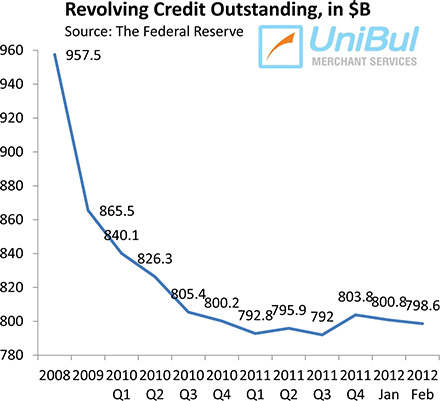 Image credit: Etsystatic.com.