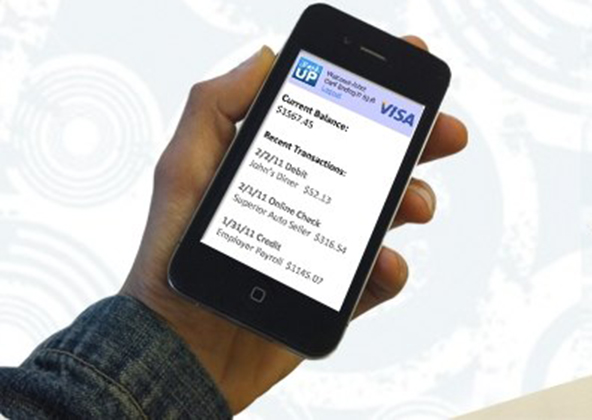 Plastyc, a New York-based start-up, has just closed a $2 million round of strategic investment by the financial arm of the Center for Financial Services Innovation – a nonprofit financial services organization, specializing in the growing industry of serving unbanked and underbanked consumers, we learn from a press release.

How Plastyc's iBankUP Works

Plastyc's main service, called iBankUP, works like an online bank account that is linked to a prepaid card. iBankUP's biggest selling point is that it does not check the credit history of the applicants, so anyone who is unable to open up an account with, say Bank of America, would be able to do so with iBankUP. The flip side is that the start-up charges fees for services that banks typically provide for free, including monthly maintenance, ATM withdrawals, balance inquiry and customer service phone inquiries.

When Plastyc, who claims that the "y" in its name stands for "Generation Y," although an argument could be made that they simply weren't able to secure the plastic.com domain, initially launched iBankUP, its main target group was the millennial generation. However, the company quickly discovered that the potential was much bigger than that. In fact, according to a study by Quantcast, a media measurement service, iBankUP's biggest user group is the 35 to 49 years olds, slightly ahead of the Gen Y members.

Prepaid Card Market Explosion

The market for prepaid financial services in the U.S. had been growing at a very fast rate even before the financial crisis struck in 2008 and the trend is set to continue in the coming years, with the amount loaded on prepaid cards reaching $118.5 billion in 2012, according to a forecast by the Network Branded Prepaid Card Association.

| | |
| --- | --- |
| Year | Amount Loaded on Prepaid Cards |
| 2006 | $1.8 billion |
| 2007 | $3.8 billion |
| 2008 | $8.7 billion |
| 2009 | $18.3 billion |
| 2010 | $36.6 billion |
| 2011 | $67.7 billion* |
| 2012 | $118.5 billion* |
*Forecasts

Source: Network Branded Prepaid Card Association

The main issuers of prepaid cards have benefited enormously in the aftermath of the financial meltdown. The biggest prepaid card company, Green Dot Corp., raised $164 million in an IPO last year and has seen its stock has risen by 64 percent since then. The second-biggest company in the industry, NetSpend Holdings Inc., raised more than $200 million in its own IPO in October and its profit grew 100 percent in the latest quarter.

Financial Takeaway

While prepaid financial services are much costlier than their mainstream alternatives, there is no question that they are here to stay. There is a sizable portion of the population (as many as 60 million by Plastyc's count) that is simply cut off from bank accounts and regular credit cards. Unfortunately these are typically consumers who can least afford the extra fees Plastyc and its competitors charge, but then this is part of what makes them less credit worthy in the eyes of the of the established lenders. On the positive side, prepaid cards offer an opportunity to learn to live within one's means, as money is deducted from a bank account, rather than a credit line.

What do you think about the growth of the prepaid card market? How will it affect consumer financial behavior in the long run?

Image credit: iBankUP.