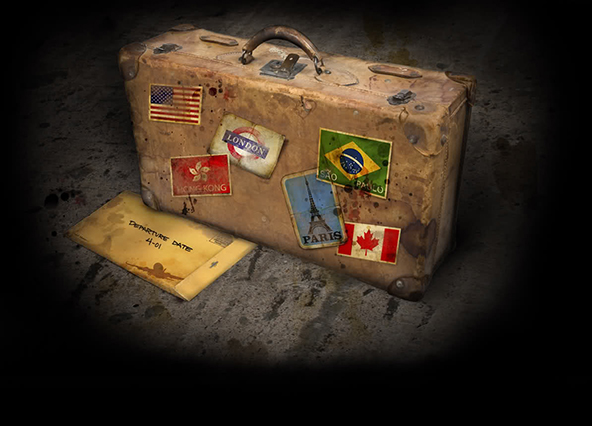 Travel agencies are infamous in the payment card industry for producing some of the highest levels of credit card fraud, especially in card-not-present transactions. So infamous in fact, that most U.S.-based payment processor will not provide merchant services to new travel agencies and will go into great lengths to ensure that applicants with processing history can actually be trusted to implement adequate risk management procedures to minimize fraud, customer disputes and chargebacks.

What exactly makes travel agencies so risky and unpalatable to processors? Well, the question is more like whether there is a high-risk transaction characteristic that is missing from their sales. Travel operations tend to involve high-ticket, high-volume sales, often exclusively conducted in a card-not-present environment. These are the classical high-risk features, but travel agencies go beyond that. In most of their transactions the service is provided weeks or months after the sales date, which leaves plenty of time for even perfectly legitimate sales to deteriorate into chargebacks. So if you bought a cruise package for the summer, but a family emergency prevented the trip, you would have to cancel the transaction. Yes, you would be allowed to do that, but you would have to pay a cancellation fee. True, the cancellation fee was prominently featured in the contract that you signed, but this doesn't make it any more enjoyable. You would still go ahead and honor your contractual obligation, but many others would do their best to avoid it, including filing a dispute with their card issuer. And if legitimate transactions can be a source of disputes, what about the fraudulent ones?

Yes, the high levels of fraudulent transactions have not done much to improve the status of travel agencies as one of the highest risk credit card processing types of businesses in the U.S. Yet, many organizations have managed to develop risk management systems that have reduced their risk exposure and have improved their card processing credentials. Crucially, the successful travel agencies have trained their staff in the proper application of these card acceptance best practices on a consistent basis. The following procedures should be taken into consideration when developing your own set of best practices:
Set aside large-value bookings for fraud review. Large-value transactions may increase your exposure to fraud and customer disputes. A careful review of such transactions before they are settled can mitigate risk and minimize potential fraud-related losses. For best results contact the cardholders involved in such transactions to verify the booking.
Track key fraud characteristics. Track known fraud transactions and identify all key characteristics in these bookings. Then store the information in a database that you can use to make risk assessment. The following characteristics should be included:

Passenger name, address and telephone number.
Cardholder name, address and telephone number.
Email addresses, Internet Protocol (IP) addresses and Internet Service Providers (ISP).
Transaction times, amounts, airlines, classes of service and travel itineraries.

Screen high-risk bookings. Screening high-risk bookings can help you detect and prevent fraud before it happens. Make sure that you screen bookings with the following characteristics:

Passenger name is different from cardholder name.
First or business class tickets.
Electronic tickets or tickets not delivered to the billing address.
Date of travel is less than six days after the date of purchase.

Image credit: Techcorner.hu.