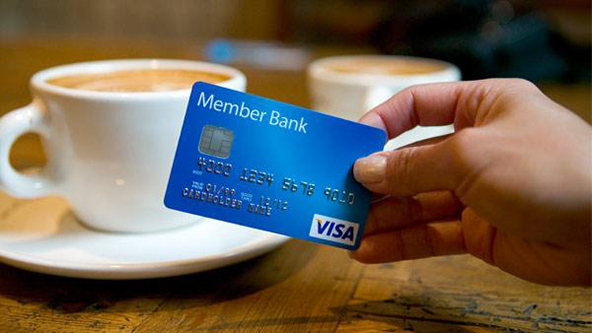 This past Sunday a new rule went into effect, banning banks from processing over-the-limit debit card and ATM transactions, and charging overdraft fees for the service, unless consumers sign up for it. The rule was hailed as a big win for consumers and it is. In 2008 alone, banks and credit unions collected $23.7 billion in overdraft fees, an increase of 35 percent from 2006, according to a study by the Center for Responsible Lending. From the Washington Post we learn that in 2009 the figure was $37.1 billion, as estimated by Moebs Services, a research firm for the financial industry.

So it comes as no surprise that many banks are unhappy with these developments and are looking for ways to make up for the losses. While Bank of America already dropped its overdraft program for debit card transactions and Citibank has never had one, smaller banks are seeing an opportunity, the WaPo article tells us. According to the Moebs report, "about 7 percent of banks have begun offering overdraft programs, compared with about 6 percent that eliminated them" and there is more to it:
[A] research by the Center for Responsible Lending, a consumer advocacy group, found that some industry consultants are encouraging these banks to target the most frequent overdraft offenders. The Federal Deposit Insurance Corp. found in 2008 that multiple offenders held only 9 percent of the accounts at banks that it oversees but generated 84 percent of the fee revenue.

In response, the FDIC has decided to make the rules even tougher:
The FDIC last week proposed more stringent overdraft guidelines for the roughly 5,000 community banks in its jurisdiction. They would strictly prohibit banks from encouraging frequent offenders to enroll in overdraft programs without clearly informing them of alternatives. Banks also could be required to contact customers with six or more overdrafts in a year and offer them other options.


The guidelines would mandate that banks place an "appropriate" limit on overdraft fees, such as limiting the dollar amount or the number of times the fee is assessed, a provision that has long been sought by consumer groups but was not included in the Federal Reserve's regulations that took effect this week. Finally, the guidelines call for a review of the order in which banks process checks to limit overdraft fees. The deadline for public comment on the proposed rules is Sept. 27.

When passed, these new rules will certainly convince many other banks to follow Bank of America's example and phase out their overdraft programs. It is now clear that they will have to look for other sources to make up for the lost revenues and there are signs that this is already happening.

Image credit: ABClocal.go.com.