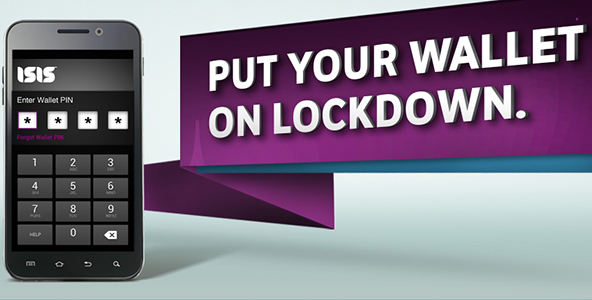 Isis, the mobile wallet joint venture that brought together mobile carriers AT&T, Verizon and T-Mobile, is set to make its debut in September, Bloomberg reports, but no firm date is mentioned. The trial will take place in Salt Lake City and Austin, as has been known for more than a year.

I guess Isis' biggest success to date is the fact that it is by far the most talked-about mobile payments venture that hasn't actually gone live. Partly that is due to the fact that three of the biggest U.S. telecommunications companies are partners in the project and people have been curious to see what they can come up with. Furthermore, Isis has managed to get a number of announcements broadcast by the media, even as most of them have been distinctly news-unworthy or just plain embarrassing. But as the launch is now near (or so it seems), I thought I should take a look at Isis' current state of affairs.

What Is Isis?

Isis is a mobile wallet, which will allow users to store their debit and credit cards to be used for payment at participating merchants. Transactions will be completed by tapping the user's phone against the merchant's point-of-sale (POS) terminal. You can see Isis in action in this video:

Similarly to Google Wallet, Isis relies on near-field communication (NFC) technology to make the connection between the user's phone and the merchant's POS system. While the number of NFC-enabled smart phones is growing quickly, the technology's penetration among merchants is likely to remain very limited for some time to come and that is the biggest hurdle which both Isis and Google Wallet will need to overcome.

What Cards Can You Use?

While Isis is urging you to "[a]dd a wide range of compatible cards to your Wallet", the list of acceptable cards is actually limited to American Express, Capital One Cash and Chase Freedom. That is not exactly what we were promised more than a year ago:
Isis' relationships with all four payment networks mean that with Isis-enabled phones and payment terminals in place, merchants and consumers will have ubiquity and freedom of choice when it comes to payment network acceptance.

Then there is also the Isis Cash Card — a reloadable prepaid card that comes standard with the wallet. No details are available about this card's pricing structure, nor do we know whether it will perform the same function as Google Wallet's prepaid card, which acts as an intermediary in the transaction process. In other words, payments are processed on the prepaid card and only then is the sales amount charged to the user's selected debit or credit card. Again, I don't know whether the Isis card will be used the same way, but watching the above video, I'm not seeing the user taking the time to select a card to be used for payment, so it seems very likely that the prepaid card will be the primary payment source. If someone has knowledge of the way Isis' payments will be processed, I would love to hear from them.

Where Is Isis Accepted?

On its website Isis has provided a map showing the locations of 335 participating merchants in Salt Lake City and 356 in Austin, the two cities where the initial trial will be held. The list of merchants includes 7-Eleven, CVS, McDonald's, Petco, Rite Aid and Home Depot.

How Is Isis Secured?

Similarly to Google Wallet, Isis is protected by a four-digit PIN. You may remember that earlier this year a group of security experts managed to crack Google's PIN protection, but the issue seems to have been resolved and I expect that Isis would also have learned the relevant lessons.

Additionally, users have the option of suspending their wallets by accessing their accounts online or by calling Isis. Furthermore, Bloomberg reports that "[t]he NFC phones also will provide additional security, letting carriers remotely erase a device's information if stolen".

The Takeaway

It will be interesting to see how Isis will do during its trial in Salt Lake City and Austin. If Google's experience with its own digital wallet is anything to go by, expectations should not be set too high. But then, Isis's primary objective might not be to do extremely well, but just better than its major rival.

However, while these two are preoccupied with one another, there is a possibility that someone else might step in and take the lead. PayPal and Square come to mind as two possible alternatives. Both have built mobile wallets that are based on existing technologies and do not require that merchants make expensive upgrades to their existing POS systems. PayPal is currently testing its wallet-like service in 30 McDonald's restaurants in France, while Square will soon be doing the same at all Starbucks stores in the U.S. Interesting times lie ahead for mobile payments.

Image credit: Paywithisis.com.