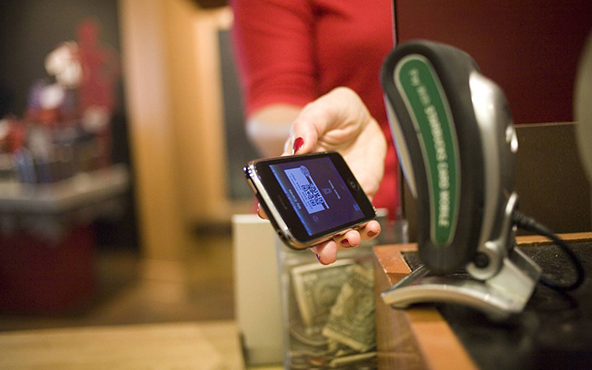 There are several types of payments that can be initiated from a mobile phone or a tablet. One is a transfer of funds from one consumer to another or to a merchant. Another is payment for purchases made over the internet. Yet another is payment at the checkout of a brick-and-mortar merchant, such as a coffee shop or a department store.

The last payment type in the above list accounts for the bulk of mobile payments and I would like to examine it a bit closer in this article. Specifically, I will review the various technologies that make it possible, as well as the funding options available to users. Let's get started.

POS Mobile Payment Technologies

At this point I doubt that there is anyone who hasn't heard of NFC. Some of you may also have heard of RFID and 2D and perhaps even of WAP. I know that we have used all of these abbreviations on this blog on many occasions. But I think we can all benefit from taking a step back for a moment and going over each of these technologies in a bit more detail.

1. Near-field communications (NFC) is a short-range, high-frequency technology that enables exchange of information between enabled devices at a distance of up to four inches. NFC is used primarily for facilitating mobile payments at physical checkouts, where a mobile phone containing a NFC chip transmits data to a NFC-enabled POS terminal. So rather than swipe her card to complete a payment, the user waves her phone by the POS machine. NFC can also be used for facilitating person-to-person (P2P) payments, where the information is exchanged between two mobile phones.

NFC is the technology behind Google Wallet, Isis and all other digital wallets that are now competing for supremacy.

2. Radio frequency identification (RFID) is similar to NFC in that it uses radio waves to communicate transaction information, but it enables data exchange at longer distances (up to several yards). Similarly to NFC, it requires that a RFID chip (or tag) is embedded onto the user's phone and can be used for both payments at brick-and-mortar checkouts and P2P transactions. RFID's longer operational range makes it more vulnerable to unauthorized readings of personal account information than NFC.

RFID has been widely used in various mobile payments applications in Japan and South Korea for years.

3. 2D barcode (or 2D code) is a two-dimensional way of representing information, which allows for a barcode to store more data than is possible with a traditional one-dimensional representation. This technology enables fast access to the information. It works by displaying a 2D barcode on the consumer's mobile phone, which contains her payment account information that is then scanned at the checkout by the merchant's POS device. The user's account is linked to a payment account, to which the transaction amount is automatically charged.

2D barcode technology has been used with great success by Starbucks in the U.S. Consumers who sign up for a mobile payment account with the coffee chain get a prepaid card, which is used for funding the transactions.

4. Wireless Application Protocol (WAP) is a technology for transmitting information over a mobile wireless network. It is used to enable consumers to access the internet from their mobile phones. Making payments through a WAP browser on your mobile phone is very similar to doing it through a browser on your laptop. You would log into the payment provider's website directly through your mobile browser or through an application and complete the payment. Applications can also be used for making POS payments.

Funding Mobile Payments

There are three major ways in which mobile payments can be funded. One is to use a bank account or an account with another payment provider (such as PayPal). Another way is to use a credit, debit, or prepaid card. Finally, payments can be funded through the user's account with her mobile carrier in what is known as "direct carrier billing." Typically, direct billing involves adding the transaction amount to the user's monthly bill, but it can also be done through a separate prepaid account with the carrier. Mobile wallets enable consumers to store multiple payment accounts on their mobile phones.

The Takeaway

In the U.S., mobile payments are still in their infancy, but are growing very fast. Earlier this year Starbucks reported that it had processed more than 42 million m-payment transactions since its 2D barcode platform was launched in January 2011. In December that number was 26 million, which testifies to an accelerating growth rate.

Google Wallet, on the other hand, has been slower to catch on, but the rate of adoption should accelerate once more NFC-enabled phones become available (at present there are only two compatible models). Moreover, Isis – Google's biggest rival in the mobile wallet field – will soon go live, which will help familiarize the public with this type of service. Furthermore, the biggest U.S. retailers have just joined forces to build their very own mobile wallet.

Several transportation authorities have also run contactless payment trials and at least one of them — New York's Metropolitan Transportation Authority (MTA) — has been satisfied with its 2010 pilot and plans a full roll-out by 2015.

So the age of mobile payments may have not yet arrived, but it is coming fast.

Image credit: Starbucks.