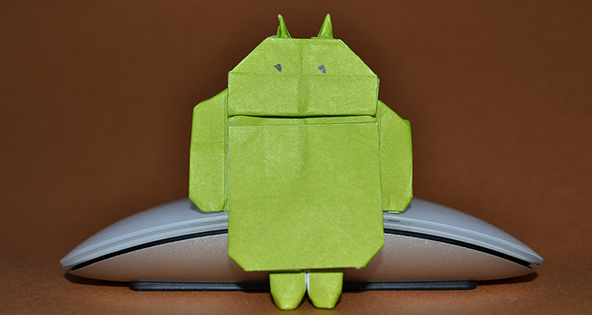 Google is set to enter the increasingly crowded mobile payments space with Gingerbread, the latest version of the search giant's Android operating system. Google's CEO Eric Schmidt made the announcement at the Web 2.0 conference in San Francisco.

Gingerbread will come standard with an API that allows for information exchange between smart phones and merchants using near field communication (NFC) technology. NFC uses short-range high-frequency wireless signals to enable the exchange of data between devices over a distance of about four?áinches.

Google will release Gingerbread next week and Schmidt believes that eventually "this could replace your credit card," although even he admits that the process could take several years.

Schmidt demonstrated how Gingerbread will work using "an unannounced device that I carry around with me." The phone, which had a piece of tape covering its brand name, is assumed to be the next Nexus, an Android device manufactured by HTC.

Google is far from alone in its embrace of the NFC technology. Earlier this week, three huge mobile carriers – AT&T, T-Mobile and Verizon – joined forces with a payment processor – Discover – and a large British bank – Barclays – to launch a new mobile commerce network.

Earlier this year Starbucks launched and later expanded its own NFC-based mobile payments program, while the New York Metropolitan Transportation Authority (MTA) brought together rivals Visa and MasterCard to enable commuters to pay for their with a wave of their phones.

The next iPhone is also reported to be NFC-compatible, as evidenced by the filing of several NFC-related patents by Apple. Steve Jobs and company may also be planning to turn the iPhone 5 into an Apple-backed debit card by providing users with "stored value" through the iTunes store.

The success of NFC-based mobile payments will ultimately be determined by the willingness of retailers to adopt the technology and to install NFC readers at their checkouts. The big challenge here will be convincing merchants that using NFC for exchange of sensitive personal information is safe. According to Schmidt, Visa and MasterCard are promoting the technology, because they believe it will reduce losses from credit card fraud. That may or may not be so and retailers will need a better substantiated proof.

It is clear, however, that Google does not need any such proof and Schmidt is already contemplating the evolution of the technology. "There are probably very interesting digital goods and commerce types of businesses that could be built on top of the platforms we're discussing," he said.

Image credit: Wikimedia Commons.