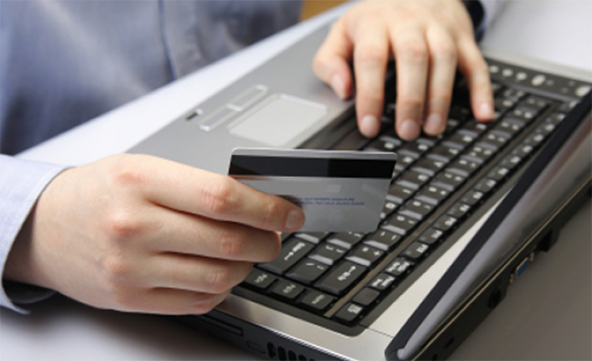 Learn how credit card payments are processed online, over the phone and in person. The resources on this page will help you understand what happens after a credit card is swiped through a POS terminal or a cardholder clicks on the "Place Order" button on an e-commerce website.

The articles below will teach you how to identify weak spots in your own payment processing cycle and what actions to take to correct them.
Credit Card Processing Basics
Processing E-Commerce Transactions
Processing Card-Present Transactions
Wireless Credit Card Processing
E-Commerce Transaction Settlement
Overview: Accepting Credit Card Payments Online
Credit Card Processing Costs
Interchange Plus Pricing vs. Tiered Pricing
Qualified, Mid-Qualified and Non-Qualified Credit Card Transactions
What would be Reasonable Credit Card Processing Rates for Store-Front Merchants?
Credit Card Receipts
Required Information for Credit Card Receipts
Credit Card Sales Receipt Processing
Best Practices for Credit Card Transaction Receipts
How to Handle Multiple Sales Receipts and Partial Payments
Managing Transaction Copy Requests
Credit Card Processing Guides
Best Card Acceptance Practices for Face-to-Face Transactions
eCommerce Card Processing Guide
Using the Address Verification Service (AVS)
How to Select a Processing Bank for your E-Commerce Business
Processing Procedures for Online Gambling Transactions
Card Acceptance Requirements at Cardholder-Activated Terminals
Managing E-Commerce Payment Choices at the Checkout
Validating Cardholder Information in E-Commerce Transactions
Card Identification in E-Commerce Transactions
How to Handle Credit Card Processing on Multiple Websites
How to Validate Credit Card Numbers in E-Commerce Transactions
How Accepting Credit Cards Issued by Foreign Banks is Different and should You be Settling in Foreign Currencies
How to Set up and Use E-Commerce Transaction Velocity Limits and Controls
Credit Card Payment Processing and Information Disclosure Guidelines for Airlines
How to Manage Installment Payment Plans
How Cruise Line-Related Credit Card Payments should be Processed
When should Merchants Deposit Credit Card Payments?
Credit Card Acceptance Considerations for Travel Agencies
Credit Card Acceptance When the Terminal is Down
How to Minimize Errors at the E-Commerce Checkout
Bank Responsibilities in the Clearing and Settling of Credit Card Transactions
Requirements for Acceptance of Card-Present Discover Transactions
Requirements for Acceptance of MO / TO Discover Transactions
Requirements for Acceptance of Recurring and Installment Discover Transactions
Settlement of Discover Card Transactions

Image credit: Norandexpro.com.