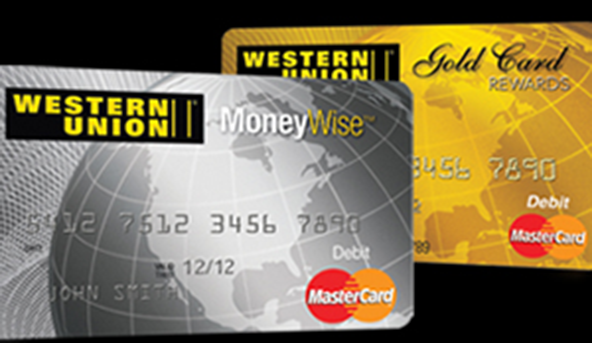 MasterCard and Western Union are expanding their joint prepaid card program, the Wall Street Journal tells us. The second-biggest payment processing network and the best known provider of wire transfer services will start offering MasterCard prepaid cards, which have been available to U.S. consumers for a year, in other countries worldwide.

Prepaid cards are, as we keep saying, the fastest-growing non-cash payment method in the U.S. and the trend is expected to continue in the foreseeable future, according to many forecasts, including the one mentioned in the WSJ article. What makes this type of cards especially attractive for issuers (and, incidentally, ensures the product's bright future), is the fact that prepaid cards were excluded from the Durbin Amendment, which reduced debit interchange fees by 45 percent, leaving prepaid issuers' revenues unaffected.

Moreover, in a marked contrast with credit cards, issuers have not historically had to offer sign-up bonuses or run expensive rewards programs for prepaid cards, which are still primarily used by the "unbanked" — consumers with no other electronic payment choices.

Small wonder then that the Western Union MasterCard prepaid card is going global.

The Western Union Prepaid Card Programs

The Western Union-branded MasterCard prepaid cards are issued by MetaBank, a small bank headquartered in Storm Lake, Iowa. While MetaBank only has twelve offices in Iowa and South Dakota, prepaid cards are first on its list of "primary business lines."

Western Union offers two different prepaid cards: MoneyWise and Gold Card. The only notable difference between them is that the latter type comes with a rewards program (yes, you read that correctly). The two prepaid products are personalized with the cardholder's name and are actually real good, sharing the following features:
No monthly maintenance fees.
No purchase transaction fees.
No overdraft or late payment fees.
Free online activation.
Free payroll direct deposit.
MasterCard's Zero Liability Policy, which protects cardholders from unauthorized purchases.

As all prepaid cards, Western Union's require no credit check to open up and are accepted everywhere MasterCard is accepted. They seem to be every bit as good as American Express' fee-free prepaid card. The only downside that I can see is one shared by all prepaid cards: they do not affect your credit history.

1.2M Americans Get Western Union's Card in First Year of Program

Western Union has been quite successful with its MasterCard prepaid card in the first year of the program. The WSJ:
As of Sept. 30, Western Union, based in Englewood, Colo., had more than 1.2 million prepaid cards activated in the U.S., nearly double the number from a year earlier. Customers loaded roughly $120 million on those cards during the third quarter.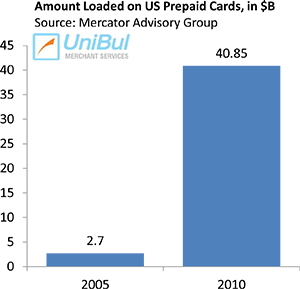 These numbers are impressive, even when you take into account how fast the overall prepaid market is growing. In the U.S. alone, users loaded $40.85 billion on their prepaid cards in 2010, up from $2.7 billion in 2005, according to the Mercator Advisory Group report cited in the WSJ piece. Bear in mind that this total includes all types of prepaid, including gift cards. So $120 million loaded on Western Union's all-purpose prepaid cards in a single quarter is quite an achievement.

The partners have much more ambitious plans for the future. The WSJ:
Eventually, consumers in more than 200 countries will be able to combine loading money into prepaid card accounts and wiring that money around the world, and in many places use prepaid cards for purchases.

I only have one little quibble with the cited objective of "spreading electronic payments to countries where business is done almost entirely in cash." Western Union's CEO Hikmet Ersek correctly observes that "there are no ATMs" in developing countries. However, there are also no POS terminals in such countries, so how are prepaid cards to make any difference there?

The Takeaway

It is certain that, even as Western Union and MasterCard are pushing their prepaid cards overseas, they will not neglect the huge and growing domestic market. The Durbin Amendment forced the largest U.S. card issuers to finally direct their attention to the prepaid market, which was previously the domain of little known niche players like Green Dot. As a result, competition is intensifying and consumers are benefiting from greatly improved products.

Image credit: Westernunion.com.