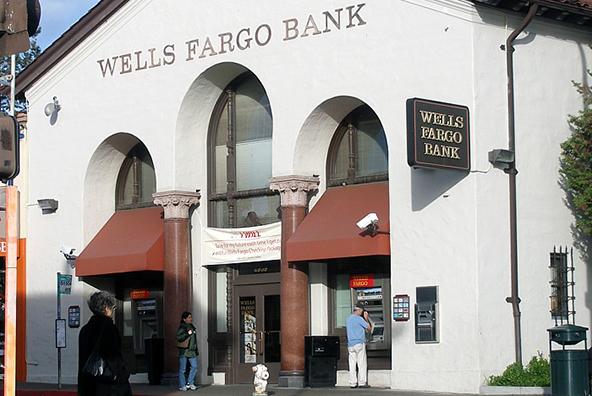 That is the conclusion of a study by Card Hub, a credit card comparison website. These two issuers were actually far from alone in receiving the lowest possible score of 0% in the "Business Credit Card Protections" category. Zeroes were also bestowed to Chase, Citibank, Discover and HSBC. U.S. Bank and Wells Fargo, however, managed to outperform their peers and claim the title of absolute worst credit card companies for small businesses by being "bad" in the "Issuer Transparency" category.

Why Are Consumer Cards Different from Business Cards?

Card Hub's study measures the level of protection that U.S. card issuers offer to their small business customers, as compared to the protections afforded to consumers. As you may remember, the CARD Act of 2009 was designed to protect cardholders from a long list of "unfair" and "deceptive" practices used by credit card companies.

The CARD Act regulates a wide array of credit card practices. It limits, for example, penalty fees to $25 and bans issuers from charging inactivity fees, as well as from retroactively increasing interest rates, while at the same time requiring them to provide cardholders with better disclosures of the terms of their credit card contracts.

Crucially, however, the CARD Act provisions do not apply to small business credit cards. Why? Well, the Federal Reserve told Congress that restricting banks' ability to raise rates could result in potentially higher costs and reduced credit:
[C]redit card issuers have more difficulty assessing the creditworthiness of small businesses than consumers. Therefore, the willingness of issuers to extend the relatively large credit card lines that small businesses require may depend importantly on issuer's ability to adjust prices in the future, as they learn through experience about businesses' ability and willingness to pay. Restricting the ability of card issuers to adjust interest rates may lead to higher initial interest rates, which would harm those firms that borrow on small business credit cards.
Card Hub's Small Business Credit Card Study

Some issuers, however, decided to voluntarily extend CARD Act protections to small business cardholders and Card Hub has rated the 10 biggest U.S. credit card companies based on how well they've done on this front. Here is how these issuers scored:

| | | |
| --- | --- | --- |
| Issuer | Business Credit Card Protections | Issuer Transparency |
| American Express | 15% | Good |
| Bank of America | 100% | Good |
| Capital One | 60% | Good |
| Chase | 0% | Good |
| Citibank | 0% | Mediocre |
| Discover | 0% | Good |
| HSBC | 0% | Mediocre |
| USAA | N/A, does not offer a business credit card | N/A |
| U.S. Bank | 0%, declined to participate in study | Bad |
| Wells Fargo | 0%, declined to participate in study | Bad |

Card Hub then breaks down each issuer's score, but it is clear that there is a huge distance between Bank of America and, to a lesser extent, Capital One, and the rest of the pack.

The Credit Card Takeaway

The study clearly shows that, if you want to open up a small business credit card account, Bank of America and Capital One should be your top choices and you will probably not want to even consider offers from Wells Fargo, U.S. Bank and HSBC.

If you are a one-person business, however, you may want to ask yourself why you would want to open up a business card account in the first place. As Card Hub points out, correctly, "business credit cards are, at their foundation, consumer credit cards." After all, the account holder provides a personal guarantee for the business account. So, rather than worry about consumer protections being extended to business cards, you can simply open up a personal card account and get on with it. For all practical purposes the two types of cards are the same.

Image credit: Wikimedia Commons.