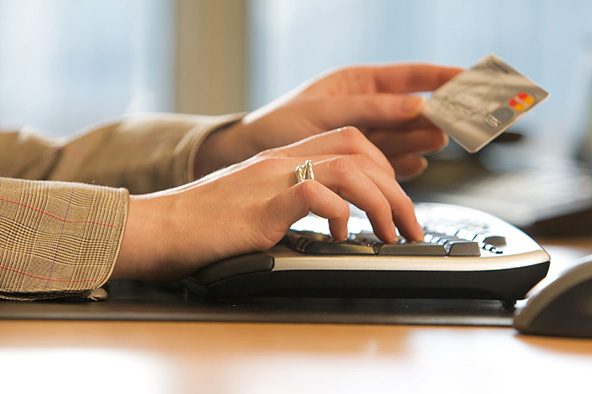 At UniBul, we get almost as many merchant account inquiries from India-based companies as we do from U.S.-based ones. That has not always been the case — when we first started back in 2007, we were being contacted exclusively by American businesses, which was probably due to the fact that our website was hosted on a U.S. server (it still is) and Google was including us primarily in its domestic search results. In any case, we weren't equipped to serve international businesses back then, as we hadn't even thought of that as an opportunity. However, things began to change once our website and blog began to grow in popularity about three years or so ago. At first, we simply ignored all international inquiries — after all, we hadn't had any solution available for them. Over time, however, the incoming volume of non-U.S. inquiries became so large that we could not afford to ignore it any longer and we decided to find a way to work with international merchants and especially with India-based ones, which made up the bulk of them. It was one of the best decisions we ever made.

It took us a while to identify the types of businesses from the subcontinent which were the best fit for us and to develop the right bank relationships to enable us to serve them, but we did it and the process we established has been working quite well both for our clients and for us. In this post I will share what we've learned and how our program works.

Who Can We Work With?

So let's start with what we look for in a potential India-based client. For the most part, we can work with any business that:
Is properly incorporated in its jurisdiction and has all the necessary paperwork to prove it.
Has obtained all necessary licenses, if applicable.
Has not been involved in illegal or fraudulent activities.
Has managed to keep chargebacks under control and is constantly working on lowering the chargeback ratio.
Is processing $100,000 in monthly transactions or more — we've found that a lower transaction volume simply cannot justify the efforts of either party.

If your business can satisfy these requirements, we can initiate the application process. But before I move on to that, let me say a few words about businesses with presence in both India and the U.S., which comprise the majority of our international partners.

What if Your Business Is Based in India and the U.S.?

Typically, it is much easier for us to set up a merchant account for a business that is incorporated in the U.S. However, that is only the case if the applicant is a real U.S. business, not just one incorporated in, say, Delaware where it only has a P.O. box for a business address and no one to represent it. On the other hand, if you do have an office for your India-based company in the U.S., using your domestic corporation would greatly simplify and streamline the application process.

Furthermore, a domestic presence might allow us to devise a more traditional type of merchant account for you — as opposed to a high-risk solution — which would ensure that you are offered the best available contract terms, including the lowest processing rates, no reserve, next-day funding, etc. But be advised that such a "traditional" solution would only be an option if your line of business allows it. In other words, very high-risk business types like pharmacies and IT support would most likely still necessitate an offshore-type of a merchant account. Yet, even then, a U.S. presence can give you a significant advantage.

How Does the Application Process Work?

Once we've established the type of merchant account that would be the best fit for your business, we would request that you provide a list of documents, which will include some or all of the following:
A filled out and signed application form.
Your business incorporation paperwork.
A bank reference letter or a voided check.
Your business' six latest processing statements with your current processor.
A recent utility bill.
A business plan.
A copy of the business owner's passport.

We may also need some additional documents, but these will usually be enough to get us started. An initial review will establish the validity of the supplied paperwork and we will then begin the underwriting process. The underwriter's primary job is to determine the level of risk associated with your business — the probability that your business will end up costing us money rather than making it. How can that happen? Well, suppose that we approve and set up your account and then on the third month your chargeback rate goes up to, say, three percent. Yes, we will subtract the chargeback amount from the money we send to your bank account, but the trouble may not end there. If you can't resolve the underlying issue that is causing your high chargeback rate, it will just keep rising until it becomes unmanageable. At this point your business may well have become unprofitable and you might have to shut it down. Now, the trouble for us is that chargebacks can be initiated for six months after the transaction date, so we may well be responsible for refunding your transactions long after you have gone out of business. Moreover, chargebacks are often accompanied by customer complaints and if these get out of hand, both the merchant and its processor may get in trouble with Visa and MasterCard. So there is plenty that can go wrong and we have to be careful not to allow it to happen.

Upon approval, we will proceed with the set-up of your account. You will receive instructions on how to link your website to our processing system or, in the case of a MO / TO account, you will get access to it to begin processing transactions.

The Takeaway

We love doing business with India-based merchants. Identifying the right solution is often challenging and sometimes we just can't find one that exists, but we are getting better at it and are constantly adding bank partners to help us accommodate an ever wider array of industries. All we ask of you is that you help us in our work by promptly providing all paperwork and information that we ask for. Then we will do what is necessary to get you up and processing payments in as short a period of time as possible.

Image credit: Newsroom.kaspersky.eu.