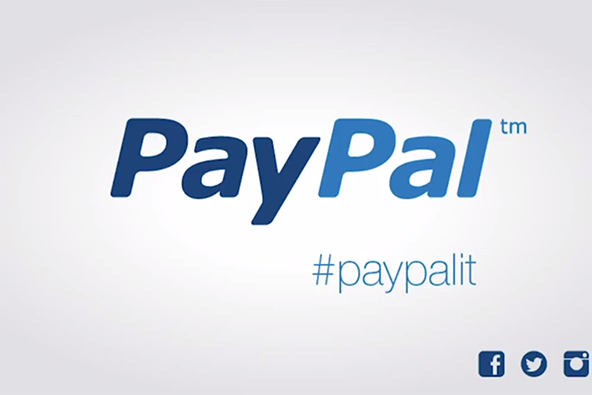 Having finally received its license to operate in Russia earlier this year, PayPal has now officially entered the country through 13 large online retailers, which now offer to their customers the option of using PayPal at their checkouts. The millions of Russians who already have PayPal accounts can now use them for transactions in their domestic currency — the ruble — which has become PayPal's 26th supported currency. Up until now, Russians could only transact in U.S. dollars, PayPal tells us in the blog post announcing the launch.

Customarily, PayPal is making as big a splash of its Russian announcement as can be achieved. Among the 13 e-commerce websites, which have agreed to add PayPal's logo at their checkouts we see some of the biggest names in a wide range of industries. Anywayanyday.com and Tutu.ru are travel sites, Biglion.ru offers daily deals, KupiVIP does fashion flash sales, Westwing.ru offers upscale interior design, Utkonos.ru is a grocery retailer, Lamoda.ru sells footwear and apparel and Holodilnik.ru — household appliances. But will Russians take up the new online payment option? After all, they have several worthy domestic alternatives. It is difficult to say, but, as usual, consumers are likely to benefit from increased competition.

PayPal in Russia

PayPal stepped up its operations in Russia in late 2011 when it enabled local users to receive money in their PayPal accounts, which in turn allowed them to participate on eBay — the online processor's parent company. However, transactions could be made only in U.S. dollars and Russian users could not use PayPal to make payments on Russian websites or to transfer funds from their PayPal account to an account in a Russian bank.

By the way, that is PayPal's standard procedure for the vast majority of countries in which consumers have opened PayPal accounts. To be honest, I don't quite understand why a resident of one of these countries would want to open up a PayPal account in the first place. After all, not only can you not transact in your own currency, but even if you did business in some other currency, say U.S. dollars, you would not be able to get your money deposited into a bank account in your country, even one in a currency supported by PayPal. So, what's the point?

In any case, in May of this year, the Central Bank of Russia awarded PayPal a license to operate as a "Non-Credit Banking Institution" (NCBI), in accordance with the country's new payments law, which was enacted in 2011. The approval gave the processor the opportunity to finally offer full service to its three million (according to PayPal) Russian users, of whom so far only one million have been active users. Yet, even one million is not at all a bad starting point, in fact any other processor could only dream of such a user base at launch. But will it be good enough to give the U.S. processor a fighting chance against its domestic competitors?

Who Are the Locals?

PayPal is not entering virgin payments territory in Russia. Quite the contrary, the domestic payments scene was already crowded, even before the U.S. giant made its appearance. Most prominent among the local rivals are Yandex.Money, Qiwi and WebMoney. Yandex.Money, which is a joint venture between Yandex — the biggest search engine in Russia — and Sberbank — the largest bank in Russia and Eastern Europe — is the biggest of the bunch, with 13 million users and accepted at 20,000 e-commerce stores, and will doubtless strongly oppose the foreign invasion.

Qiwi will not be a pushover, either. Having formed a strategic alliance with Visa in November of 2012 with the objective of developing a Visa Qiwi Wallet, the processor raised $212 million in its IPO on the NASDAQ earlier this year and is now busy expanding globally. Qiwi's President Boris Kim told EWDN that his company is now setting up its kiosks in Argentina, Chile, China, Colombia, India, Panama, Peru, South Africa, and Ukraine, in addition to its home markets of Russia and Kazakhstan.

Finally, WebMoney is a Russian e-currency company that also operates internationally, and to an even greater extent than Qiwi. Established in 1998, at about the same time as PayPal, WebMoney boasts more than 22 million users, although these numbers are difficult to verify. Similarly to its big U.S. competitor, WebMoney requires no bank account or credit card for people to open or operate an account. According to Wikipedia, "[d]ozens of thousands online shops and services accept WebMoney payments". So WebMoney is the most PayPal-like Russian incumbent.

The Takeaway

Needless to say, PayPal is optimistic about its Russian prospects — after all, this is not the first foreign market the payments giant has entered. "When PayPal arrives on a local market, the number of users grows quickly", PayPal's regional director for Russia said at the press conference announcing the launch and that is a fact. Yet, PayPal is facing an uphill battle in Russia where national champions typically get a big helping hand from the government. What is certain is that the Russian consumer stands to gain from PayPal's entrance, for even if the government has their backs, the local processors will still need to ensure that their offerings are at least as competitive, and as diversified, as their foreign rival's.

Image credit: YouTube / PayPal.