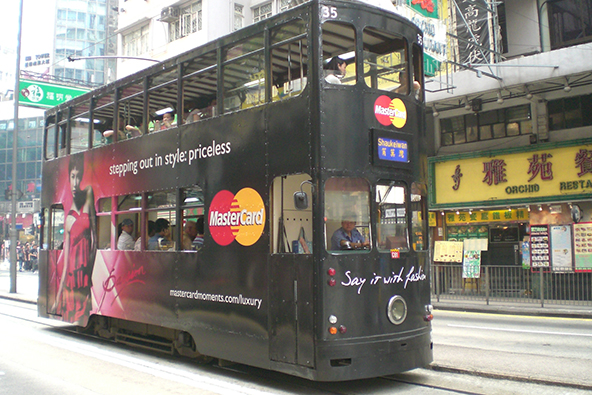 The recent settlement of the antitrust suit the Department of Justice had filed against Visa and MasterCard made a lot of noise in the media. It was seen as a win for retailers, even though the decision of American Express to refuse to settle and go to court put everything on ice for the time being.

At issues were the specific rules merchants are required to comply with when they enter into an agreement with a Visa or MasterCard member bank.

Following is a list the most controversial of the rules currently enforced by MasterCard:
Display the MasterCard acceptance mark at the point of sale or indicate that it accepts MasterCard cards. Processing banks provide brick-and-mortar merchants with decals for this purpose. Web-based merchants are required to place the appropriate logo on the payment screen.
Card acceptance requirements. Merchants are required to comply with the following card acceptance requirements:

Honor all cards. MasterCard requires that merchants accept all valid MasterCard cards without discrimination when presented for payment.
Do not discourage the use of cards. Merchants cannot discourage customers from using MasterCard cards in favor of any other brand.
Do not charge a fee for the use of cards. Merchants are not allowed to require cardholders to pay a surcharge in connection with a MasterCard card transaction. However, merchants are allowed to offer discounts for cash payments.
Do not set minimum or maximum transaction amounts. Merchants are prohibited from requiring a minimum or maximum transaction amount in order to accept a MasterCard card for payment.
Do not accept cards at scrip-dispensing terminals.
Prohibited transactions. Merchants are not allowed to submit for payment any transaction that:

Represents the refinancing or transfer of an uncollectible cardholder obligation.
Arises from the rejection of a cardholder's personal check.
Arises from a MasterCard card payment at a scrip-dispensing terminal.

Do not accept other forms of payment if a card has already been accepted. The converse is also required: MasterCard cards cannot be accepted for payment if the merchant has already received a payment in any other form.
Do not accept illegal or brand-damaging card transactions. In addition to any sales that are not in compliance with applicable laws, MasterCard prohibits the sale of offensive products and services, such as images of non-consensual sexual behavior, sexual exploitation of minors, etc.

Obtain an authorization before completing a MasterCard card transaction, if required. Authorizations are required for all transactions that are above the merchant's floor limit, which is specified in the card acceptance agreement. For all card-not-present transactions, the floor limit is zero, which means that they all have to be authorized.
Do not refuse to complete transaction solely because the customer refuses to provide an ID. There are some exceptions to this rule. For example, merchants can require an ID from a cardholder if the information is required to complete a transaction, e.g. for shipping purposes. Additionally, merchants can require a cardholder's ZIP code to complete a transaction at a cardholder-activated terminal, for example at a gas station.

Again, these rules, or most of them, are certain to be re-written and merchants will get some leeway in deciding, for example, what types of cards to accept or whether to impose a fee on the use of certain cards. However, merchants accepting American Express cards will have to wait until its dispute with the Department of Justice is resolved, before they can make any changes.

Image credit: Wikimedia Commons.