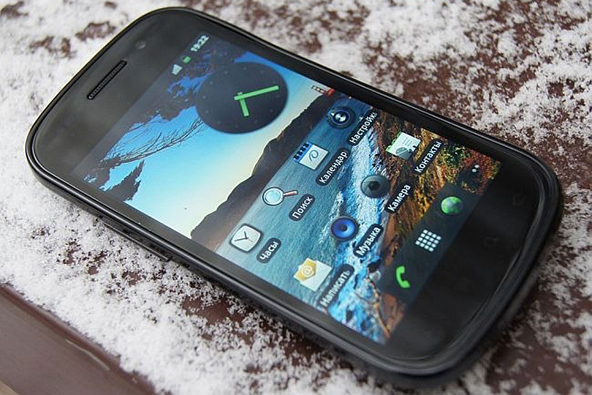 Owners of Google's Nexus S smart phone, currently offered by T-Mobile, will soon be able to accept credit card payments through an application built by CHARGE Anywhere, a service provider for the payment card industry, we learn from a press release.

The News

CHARGE Anywhere's new mobile payments application is based on near-field communication (NFC) technology that enables cardholders to make payments simply by waving their NFC-compatible card (e.g. MasterCard PayPass or Visa Blink) by the smart phone.

CHARGE Anywhere already has a mobile payments app that allows Android, BlackBerry and iPhone owners to accept card payments, but it works through a physical card reader that has to be attached to a smart phone, much in the way Square works.

The new service does away with all the hardware and presumably can be easily tweaked to work with all NFC-enabled phones, once they start becoming available.

How It Works

Unlike Square, CHARGE Anywhere's mobile payments services require users to first set up a merchant account, which is the generic name of the service that enables businesses to accept bank cards for payment. What this requirement means in practice is that CHARGE Anywhere's service is designed for businesses, not consumers, which is actually stated in the press release.

Then you would configure your CHARGE Anywhere account much in the way you would do to connect a payment gateway to a payment processor. The company charges $9.99 a month, in addition to whatever your processor charges you.

In addition to credit and debit cards, CHARGE Anywhere's service supports ACH processing through its virtual terminal.

The Takeaway: Google Takes the Lead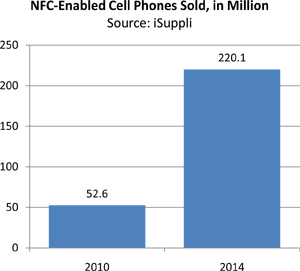 While we are hearing mixed messages about whether or not the next iPhone will be NFC-enabled and RIM is arguing with the network carriers over who should own customers' m-payment accounts, Google is all into the new mobile payments technology. Once CHARGE Anywhere's app becomes available for download, Google's Android will be powering the only smart phone supporting NFC-based payments.

That's great, but the fact that the service will only be available to businesses makes it much less newsworthy than, say, the launch of Square, which still remains the only mobile payments provider of direct card acceptance services to consumers, albeit through a physical reader.

This will surely change, as the fast growth of Jack Dorsey's start-up will eventually attract NFC-using imitators, but the fact that it hasn't happened yet tells us that it is not a feat that is easily achieved. In fact, I should probably write a post on why this is so, but suffice it to say that Visa and MasterCard regulations have much to do with the reason why it is difficult to provide payment acceptance services directly to consumers. Pretty much the only way this could be done is through a master merchant account and these are very heavily regulated. As I said, this is a subject for another post.

Image credit: FFMobile.com.