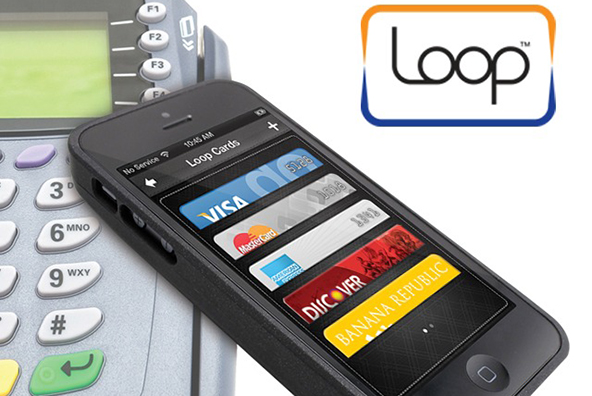 A new mobile payments start-up has been making the news rounds for some time now and, unlike most other industry newcomers, this one actually does have something innovative to offer. The start-up in question is called Loop and it is now raising money on Kickstarter. I was surprised to discover that, even with its genuinely new approach to mobile payments, and with all the news coverage it is getting, at the time of writing and with 17 days left of the fundraiser, Loop had only managed to attract the support — and money — of less than 1,000 small investors for a total of just over $63,000. The project will only be funded if at least $100,000 is pledged, so this one could be a nail-biter.

It is true that the founders of Loop are not really interested in the money they could get from their Kickstarter exercise — the $100,000 they are after is small change compared to the $2 million of their own money they've already invested and the $10 million round of Series A funding they are reportedly in the middle of raising. No, the Loop guys are more interested in getting feedback about their product from all the Kickstarter testers. Yet, the fact is that Kickstarters, who by definition are much more open to new products than the average consumer, are not really going crazy about Loop. Why is that? Well, I think that there are a couple of big reasons for the lukewarm reception and their confluence will ultimately doom the project. Let me explain.

What Is Loop?

First, though, let's briefly review the product in question. Loop is the latest start-up to offer a digital wallet — the service that allows consumers to store credit and debit cards onto their smartphones and then use the stored information for payment, as opposed to swiping the plastic cards through the merchants' point-of-sale (POS) machines. What makes Loop different, and gives the start-up an edge over its competitors, is that its service makes use of the existing payments infrastructure, rather than require merchants to install — and pay for — new devices (for example, Google Wallet and Isis require participating merchants to operate NFC-capable POS terminals, which are still rare).

Loop's founders have accomplished that feat by finding a way to wirelessly communicate with the omnipresent POS terminals. In the U.S., these machines facilitate payments by "reading" the information stored onto the credit and debit cards, which are swiped through them. The technology behind Loop generates magnetic fields, which emulate the ones that are generated during the swiping process. The end result is that Loop simulates the swiping process at a distance of up to four inches from the POS terminal. The start-up claims that their service works with more than 90 percent of all existing POS devices. Here is Loop in action:

As you can see in the video, Loop's service comes in two guises: a fob and a protective case. Both of them allow users to store their cards into the Loop wallet and make touchless payments in the manner described above. The protective case — called ChargeCase — offers the added benefit of serving as an iPhone charger — the start-up claims that it can deliver up to 60 percent more battery power.

The Case against Loop

Yet, for all it has going for it, Loop faces an uphill battle. To begin with, and as others have also noted, Loop offers a solution for the world of magnetic stripe-powered card payments. The problem is that the U.S. is the only advanced country that still relies on that technology — Europe has completed its migration to the more advanced EMV card payment technology years ago and others are quickly following suit. To make matters worse for Loop, the U.S. has already begun its own transition to EMV. Granted, the road to EMV will be bumpy and the process is likely to take years to complete, but eventually EMV will be the card payments standard in the U.S., as well as in the rest of the world. And when that happens, Loop's technology, ingenious though it may be, will be useless, as it is incompatible with EMV.

Furthermore, and this is something no one is talking about, there doesn't seem to be a viable business model behind Loop. In contrast to all other mobile wallet providers, Loop is not looking to be making money from the merchants at which it would be facilitating payments. When you think about it, such an approach may be simply an acknowledgement of the reality on the ground. What I mean is that the only way for Loop to be making money from the transactions it facilitates would have been to become the processor of those payments. That, in turn, would have meant taking on deep-pocketed Google Wallet, Isis, Square and a myriad of smaller digital wallets, with slim to non-existent chances of success.

So instead of charging merchants transaction fees, Loop's founders seem to have decided to charge the end-users for the fob and ChargeCase they need to use the service. And I'm not even sure if that is a long-term strategy — Kickstarter backers pay $34 for the fob and $99 for the ChargeCase, but we don't know whether non-Kickstarter users would be asked to pay for those things. I don't believe that Loop would have much success if it decided to sell them, but even if it did, these would be one-time charges, not the recurring fees collected by the start-up's competitors. And these one-time fees would take the start-up precisely nowhere. So how does Loop intend to make money? Inquiring minds want to know.

The Takeaway

So I am very skeptical of Loop's chances of long-term success. Yes, their technical solution is imaginative and it seems to work, but that's not enough, not by itself. The Loop guys are telling us that they are in talks with card issuers who are interested in the start-up's patented technology of a short-distance magnetic transmission of card data signals to standard POS terminals. So, there is the possibility of Loop becoming a technology provider to the Bank of Americas of the world. Then again, the EMV technology will soon replace the obsolescent magnetic stripe, which will render Loop's approach useless. So, yes, I'm very skeptical.

Image credit: Kickstarter.com.