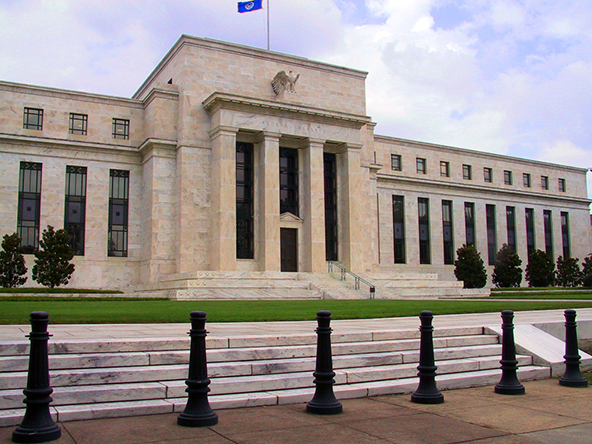 It didn't take long. TCF Financial, one of the largest issuers of debit cards in the nation, has filed a lawsuit against the Federal Reserve, challenging an amendment in the recently passed financial overhaul act that charges the Fed with ensuring that debit card interchange fees are "reasonable and proportional," we learn from Robin Sidel's article in the WSJ.

TCF Financial stands to be hit especially hard if, as expected, the Fed forces Visa and MasterCard to substantially reduce the interchange fees on debit card transactions. According to Sidel, TCF is:
[T]he 10th-largest issuer of consumer debit cards under the Visa logo and ranks 34th in assets among publicly traded U.S. banks. TCF has generated $55.7 million in debit-card revenues this year, or an estimated 9.1% of its revenue, according to Sandler O'Neill & Partners LP.

The so-called "Durbin amendment" to the Dodd-Frank financial-overhaul legislation was included in the bill after fierce lobbying from retailer groups who claimed that excessively high interchange fees were forcing them to hike prices, thus hurting consumers.

Now, let's take a look at the interchange fees for a moment, to understand exactly what is at issue here. Interchange is an industry term for the fees charged by card issuing banks for each transaction involving one of their cards. The interchange is typically represented as a percentage rate plus a flat fee, e.g. 1.03% + $0.15. The interchange fees are set by Visa and MasterCard and are updated twice a year, in April and October. Currently there are more than 40 different Visa classifications and more than 50 MasterCard classifications.

Typically, debit card interchange fees are lower than the ones for credit cards. Even so, it is estimated that issuers collect $20 billion a year from debit card fees alone, as Sidel points out. The Durbin amendment does not provide for any restrictions on credit card fees.

It is important to understand that the interchange makes up only a portion (although a major one) of the total fees a merchant is charged for accepting bank card transactions. The merchant's processing bank adds a surcharge to pay for the services it provides.

The reason why the interchange fees have been so controversial is that merchants have had absolutely no leverage in setting their levels. Visa and MasterCard have been using their sole discretion in establishing them and not even the biggest retailers have been able to influence the process. By contrast, the fees charged by processing banks have been fully negotiable all along.

The interesting part of the Durbin amendment is that it specifically targets bigger banks, while exempting financial institutions with assets of $10 billion or less. TCF claims in its lawsuit that this is unconstitutional and is seeking a preliminary injunction against the enforcement of the rule. Moreover, the bank says, the rule would damage its "ability to recover its costs and a reasonable return on its invested capital." We will have to wait and see what the decision of the U.S. District Court in South Dakota will be, but it will be surprising if it sides with the bank.

Image credit: Wikimedia Commons.