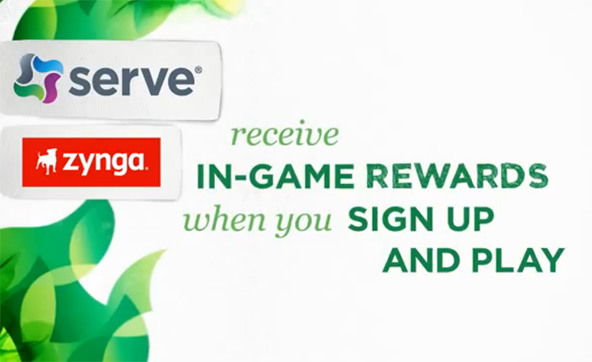 American Express is now offering FarmVille residents a free Money Tree, which, among other things, turns from blue to a "glowing gold" and gives back Farm Cash when harvested, so that aspiring farmers can finally get the much needed tractor they've been putting off for so long. Moreover, along with the Money Tree come a digital wallet and a prepaid card and the possibility of earning even more Farm Cash by using them outside of FarmVille.

AmEx has achieved this feat by teaming up with FarmVille maker Zynga to launch the Zynga Serve Rewards, which is a program that is tied to AmEx's Serve digital wallet and the linked prepaid card. The credit card company is promising to make the program available in other Zynga domains, such as Havering Manor in CityVille or A Super Clobber in CastleVille. But let's focus our attention on the agricultural realm for now and see what we can make of the new Zynga payment program.

Zynga Serve Rewards

To participate in the new program, FarmVille players need to take the following actions:
Sign up for Zynga Serve Rewards or convert their existing Serve account and receive a personalized Zynga Serve prepaid card.
Place the free Serve Money Tree in their farm and begin to harvest it.
Add money to the newly activated Serve account using a bank account, credit card, debit card, or cash with a GreenDot MoneyPak.
Activate the prepaid card.
Use the prepaid card anywhere American Express is accepted to receive 50 Farm Cash for the first 5 purchases of $25 or more through July 31, 2012.

Each of the above actions causes the Money Tree to change its color and earns the cardholder various amounts of Farm Cash. AmEx has plans to link its Zynga rewards program to the game maker's own virtual currency, which could then be used for purchases in other Zynga games.
Something for Everyone

Whatever you may think of the concept of buying digitals ducklings, horses or cows to populate a virtual farm, there are millions of people who are doing it and I suspect that many of them will welcome the opportunity to get some of their farm's equipment or livestock for free. And American Express's Serve is a pretty good tool to help them do that. It comes with no monthly or usage fees and adding money via ACH or debit is also free (other funding methods are subject to a charge of 2.9 percent plus $0.30 per transaction).?áThe linked prepaid card is among the best ones available on the market.

Zynga, for its part, can only benefit from a program that puts more virtual money into the hands of its customers. It may have agreed to fund a portion of the rewards program's operating costs (we don't know what the arrangement between Zynga and AmEx is), which would hurt the company's profit margins, but if that is the case, evidently the calculation is that it is all worth it.

For AmEx, a popular game like FarmVille is the perfect tool for promoting its digital wallet and prepaid card and it provides yet another platform that can be used by the company to perfect its social media strategy, something it has been doing very actively. Just recently AmEx launched its Sync program, which enables cardholders to link their cards to Facebook, foursquare and Twitter and get various discounts in return. The initial response has been very positive, which has undoubtedly further emboldened AmEx.

The Takeaway

So there seems to be something for everyone involved in the Zynga Serve Rewards program and, by the way, that includes Facebook and I'd be amiss if I didn't mention how the newly-public social network is involved in this thing. First of all, we shouldn't forget that Facebook collects no less than 30 percent of the amount of each transaction that takes place on its domain. On aggregate, in 2011 Facebook collected $557 million in payment processing fees, which accounted for 15 percent of its revenues for the year, up from less than two percent in 2009. Most of these transaction fees were generated in games produced by Zynga. So what's good for Zynga is good for Facebook.

Image credit: YouTube / Serve.