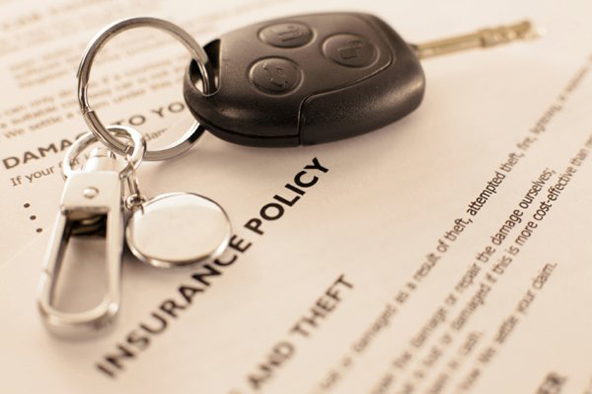 A new CardHub.com study attempts to quantify various aspects of the car rental insurance policies that U.S. credit cards provide for free. As you might expect, there are differences among the policies offered by the four major credit card networks, some of which are more significant than others. The researchers have done a lot of work combing through the fine print of the various different credit card programs and are giving us free access to their findings, rather than hide them behind a pay wall. So a huge thanks to CardHub.com.

The study confirms something I've always suspected: the combination of the auto insurance coverage provided by the credit card networks and the driver's own personal policy is sufficient to protect us against potential monetary losses stemming from a rental car accident. So next time the car rental clerk pushes you to pay extra for insurance, you will know what to answer.

Visa Cards Offer Best Coverage

All four major U.S. credit card networks provide rental car insurance protection, we learn. It turns out that Visa and MasterCard, not the banks that issue their cards, set the terms of the insurance policies. Here is how the four competing networks measure up against one another:

| | | | | |
| --- | --- | --- | --- | --- |
| ?á | Visa | Discover | MasterCard | American Express |
| Likelihood of Coverage | 52% | 60% | 40% | 47% |
| Ubiquity | 20% | 20% | 10% | 20% |
| Vehicles Excluded | 17% | 20% | 20% | 12% |
| Events Excluded | 15% | 20% | 10% | 15% |
| Quality of Coverage | 25% | 15% | 25% | 25% |
| Logistics | 10% | 10% | 8% | 10% |
| Activation | 5% | 5% | 5% | 5% |
| Claims Process | 5% | 5% | 3% | 5% |
| Overall Score | 87% | 85% | 73% | 82% |

So Visa leads the pack, but two other scores caught my eye more than anything else. The first was how much lower MasterCard's overall score was, compared to the other payment networks. And the difference comes mostly from the lower likelihood that MasterCard would provide insurance coverage in the first place. In fact, the study tells us that MasterCard is the only network that doesn't cover all of its cardholders. Perhaps equally eye-catching was the very poor score given to Discover's quality of coverage, which all but negates the high score in the "likelihood of coverage" category.

What You Need to Know

Here is what I think is the gist of CardHub.com's report:
To be eligible for insurance coverage, you need to charge the whole rental car purchase on your credit card and decline any supplemental insurance or Collision Damage Waivers (CDW) that may be offered to you by the rental company.
No coverage is provided for the rental of exotic, expensive, or antique cars, trucks, vehicles with open beds, or off-road vehicles. Additionally, American Express does not offer coverage for some popular SUVs, such as Chevrolet Tahoe, GMC Yukon, Ford Expedition, Lincoln Navigator and Toyota Land Cruiser.
Visa and MasterCard do not cover accidents occurring on dirt and gravel roads and MasterCard also excludes "roads that aren't regularly maintained".
Visa, MasterCard, and American Express do not cover rentals in several countries, with Israel, Jamaica and Ireland being three of them. Discover doesn't place such restrictions, but compared to the other major networks, its cards are also the least widely accepted outside of the U.S.

There is another source of protection against potential losses from car rental accidents and it is your personal insurance policy. The New York Times' Ann Carrns points us to this Insurance Information Institute video, which offers some helpful advice. Details vary by provider and policy type, but a look at your policy or a call to your insurance agent should be enough to tell you what is covered and what isn't.
The Takeaway

So, all told, between our credit card and car insurance policies, our car rentals are fairly well insured against most types of accidents. Will buying extra coverage from the car rental company enhance the protection that is already available to you? Probably. Is it worth it? Probably not. And yet, CardHub.com's report tells us that a fifth of Americans always purchase the supplemental coverage offered by the car rental companies and an additional 20 percent occasionally do so. The researchers put this down to the fact that 62 percent of consumers just don't know that they are already covered, but I suspect that risk aversion and sales pressure at the rental counter play no smaller part.

Image credit: Curvemag.com.