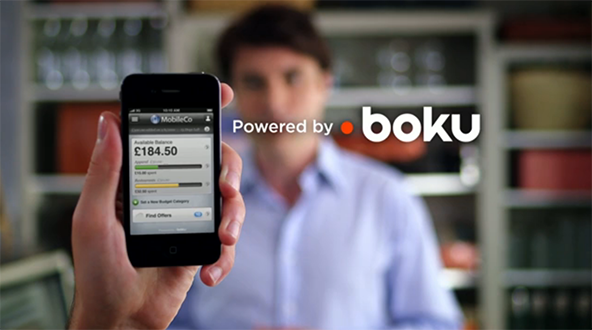 I've been pondering the long-term prospects of direct billing providers for quite some time. These companies enable users to make purchases of small-ticket items through their phones and charge the sales amounts to their monthly phone bills. It's always seemed clear to me that direct billing specialists are at the mercy of the wireless carriers, because they own the customer relationships. This is why last year I pronounced that in the long run BOKU — the best known direct billing provider — will not be able to function as an independent company.

However, we've just learned that BOKU is breaking out of its direct billing rut and opening up a whole new line of business. By doing so, the company enters the nascent, but increasingly crowded world of NFC-powered mobile payments, where it will be doing battle with the likes of Google and Isis. Yet, even though BOKU's offering is not nearly as appealing to consumers as Google's, diversifying away from direct billing is a step in the right direction, because BOKU's most valuable users are its merchants. And the company's proposition to merchants is irresistible.

BOKU's NFC Proposition to Consumers

Utilizing the relationships with its carrier partners (which include AT&T and Verizon, among others), BOKU is now offering to its users a MasterCard prepaid card in the form of a sticker that can be attached to their phones. That sticker incorporates near-field communication (NFC) technology, which enables its owners to make payments simply by waving their phones by a compatible point-of-sale (POS) terminal (in this case that means a MasterCard PayPass-enabled device). The sales amount is then deducted from the prepaid card's balance.

It should be said that the relationship with the users of these NFC-powered prepaid cards will still be owned by the carrier, not BOKU. Nor will the billing specialist be issuing (and profiting from) the prepaid cards; that will be done by IDT, a rather obscure bank. So what's in it for BOKU? Well, the company's interest lies elsewhere.

BOKU's Proposition to Merchants

BOKU's most valuable customers are the retailers that accept BOKU payments, NFC-powered or otherwise. The reason is that the billing specialist does own the relationships with its merchants. Looked at from this angle, BOKU looks very much like a traditional payment processing company. And BOKU has created a new feature, called Accounts, that is sure to get its merchants' attention. See, by opening up a BOKU prepaid card, the user automatically creates an Account. Here is what an Account does:

BOKU merchants then get access to the payment information stored in these Accounts and can use it to send highly-targeted offers to users through the BOKU Offers and Loyalty Platform. That is not too dissimilar to what Google Offers does. And given BOKU's huge user base, its proposition to merchants is a very attractive one indeed.

The Takeaway

So I really like what BOKU is doing here. The parallel with Google's Wallet and Offers products is inescapable. Much like the search giant, the direct billing specialist lets others (in its case the carriers) own the customer relationship, but not the incredibly valuable information about their shopping activities. Considering that the carriers would never, under any circumstances, have allowed it to own the relationships with its consumer users, this is more than a fair deal for the payment processor. The currency BOKU is paid in — information — is later converted into real money when merchants are given access to it.

But then there is the question of how well BOKU's NFC offer stacks up against Google's and Isis' and the answer is not too well. While its bigger competitors allow users to link any payment card to their digital wallets, the billing specialist limits the options to just one — a prepaid card and we don't even know how good of a prepaid card this is. So BOKU will yet have some convincing to do with consumers.

Image credit: Vimeo / BOKU.