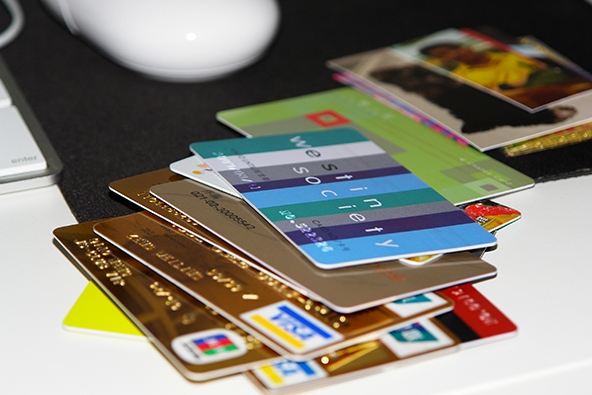 We have been writing about various aspects of the high-risk merchant account industry for years and have probably touched on most, if not all, of the most important issues. I have no doubt that regular readers would by now have become experts on the subject and the merchants among them would have little trouble getting a merchant account for their high-risk business and, which is equally as important, keeping it.

However, as our readership has grown considerably over the past few years, most of our readers would not have had the chance of reading at least some of the articles we have published on the topic. Moreover, even some of those who have read them all may have a hard time putting the full picture together. So we decided to put all we know in one place. Yes, you are free to jump directly to the chapter of your choice, but you will find that reading the whole thing through will help you better understand how the world of high-risk payment processing works and, which is what you really want to know, how to find your best place in it. It turned out a long one, but there is a lot to go over. So here is what you will learn.

CHAPTER 1: Should You Opt for an Offshore Merchant Account if You Can Get a Domestic One?

Interestingly, whereas as you might expect there are many merchants who are doing all they can to get a domestic merchant account, before exploring the less favorable offshore ones, there are many others who tell us that they prefer offshore solutions, even if they could qualify for a U.S.-based one. Chapter 1 will help you get a clear picture of what the optimal solution is for your particular circumstances.
CHAPTER 2: High-Risk Merchant Accounts and Mainstream Payment Processors

One of our most reliable clients are merchants operating some type of a high-risk business or other whose merchant account had previously been terminated by a traditional U.S. payment processor — think First Data or Chase Paymentech. They've understood the hard way why a mainstream payment processor is not a good fit for a high-risk business. Chapter 2 will explain the reasons and teach you how to avoid their errors.
CHAPTER 3: Why You Can't Get a High-Risk Merchant Account and What to Do about It

Trying to get a merchant account for a high-risk business is often an incredibly frustrating affair. Not only are there too few credit card processors willing to work with you, but even the few who would consider your application seem to go out of their way to make the whole experience as miserable and exasperating as humanly possible. Chapter 3 will explain why this is so and will teach you what to do to get your account.
CHAPTER 4: The Importance of Your First High-Risk Merchant Account

Processors will evaluate your first high-risk merchant account application very differently from your subsequent ones. Chapter 4 will explain why they treat applications from the same merchant differently based on how "fresh" they are and, more importantly, it will teach you how to communicate with your prospective processor following the review, especially when you don't like the terms you are being offered.
CHAPTER 5: How to Get a Merchant Account for a Brand New High-Risk Business

Most processors, including UniBul in our early years, are simply ignoring most of the inquiries coming their way from brand new high-risk merchants. Chapter 5 will explain why they are so willing to let some amazing business opportunities pass them by and it will teach you how to make your business stand out from the crowd and convince processors not only to consider your application, but to give you the best available terms.
CHAPTER 6: Why Small High-Risk Businesses Are out of Luck and What to Do about It

In high-risk size does matter — there will always be a processor willing to take a chance on a million-dollar-a-month online pharmacy, even if its processing history isn't quite as solid as one might wish, whereas a fifty-thousand-dollar-a-month pharmacy may not even receive a cursory look by an underwriter. There isn't much you can do about the size of a business you are just starting out, but Chapter 6 will teach you how to make the best of the situation.
CHAPTER 7: How to Survive Your First Three Months of High-Risk Credit Card Processing

Surviving the application process and getting a merchant account approved and set up is by far the biggest payments-related challenge a high-risk merchant is likely to face. Yet, many businesses are unable to cope with their new service and quickly manage to get themselves into trouble. Chapter 7 will explain the dangers you are likely to face in the early days and teach you how to overcome them.
CHAPTER 8: Do You Need a Second High-Risk Merchant Account?

So you've already secured that all-important first merchant account. Should you be now just going about your business or should you be looking for a second one as an insurance policy? Well, it turns out that the answer is "it depends" and Chapter 8 will explain why and teach you what to do in your particular circumstances. It will also remind you that your first priority should always be to keep your existing merchant accounts in good standing.
CHAPTER 9: What to Do When Your Business Is Placed on the MATCH / TMF File

A placement on the MATCH / TMF list of terminated merchant accounts is perhaps the worst thing that can happen to a merchant. It is extremely difficult for MATCH-listed businesses to find a new processor, on any terms. And if you can't take credit card payments on your website, what do you do? Fortunately, there are things you can do and Chapter 9 will explain what your options are and teach you how to climb out of the TMF hole.
CHAPTER 10: False Information and High-Risk Merchant Accounts

Quite often new merchant account applicants would attempt to "beautify" their paperwork to make themselves look more appealing to underwriters. Most of the time these are innocent fudges of some non-essential numbers. However, in their attempts to improve their approval chances, many applicants resort to much more drastic measures by falsifying information. Chapter 10 will explain why doing so is a very bad idea and teach you what to do instead to place yourself in the most favorable position.
CHAPTER 11: What International Businesses Should Do if They Sell to American Consumers

So your customers are mostly Americans, but your business is not. Yet, your operation is now several years old and has grown to a respectable size. Your original merchant account that you opened up when you first got into business no longer offers the best terms that might be available to you. You need a new service, but what should you opt for? Well, Chapter 11 will present your options and teach you how to select the right one for your business.
CHAPTER 12: What to Do When Your Merchant Account Is Shut Down

In the high-risk payments world, the shutdown of a merchant account is, unfortunately, not a rarity. After all, there is a reason why service providers are as cautious as they are, even with the best-qualified applicants. If you ever find yourself in such a position and in search of a new solution, Chapter 12 will explain what processors will need to see from you and it will teach you what to do to start accepting cards again.
CHAPTER 13: In the Long Run All High-Risk Merchant Accounts Are…

In the long run, all high-risk merchant accounts are terminated, and not always by the processor. And in the high-risk world, the long run is much shorter than elsewhere — actually, I'm not sure if such a concept even exists. Yet, it is in everyone's interest that the relationship is made to last for as long as possible. Chapter 13 will teach you how to make sure that you get the most out of your service while you're using it.
CHAPTER 14: How We Work with High-Risk Merchants

In the last chapter, we will go into some specifics about the way new merchant inquiries and applications are handled here at UniBul. You will learn what we look for in a new merchant and what type of documentation we will ask you to supply at the start of the application process. Our objective is to design a solution you can be happy with, so that you will use our services for as long as you need a merchant account.
Bonus: How to Get a U.S. Merchant Account for Your Non-U.S. Business

Earlier in this guide I analyzed the credit card processing options available to non-U.S. businesses who sell mostly to American consumers, but thought that more than a few readers might benefit from a more of a step-by-step type of guide. So if your business fits that description, our bonus chapter is for you. It will show you your options and teach you how to make the right decision for your own circumstances.
Image credit: Fllickr / SimonQ.