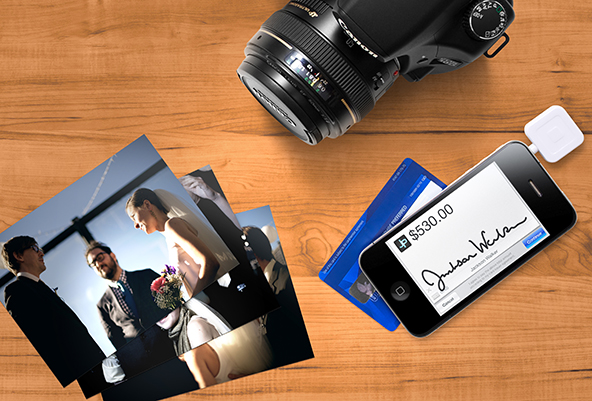 The Financial Times has been paying plenty of attention to Square these days, following the latest funding round, in which the mobile payments company raised $200 million at a whopping $3.25 billion valuation. And for good reason: in less than two years since the roll-out of its pioneering service, Square has shaken up an industry dominated by a small number of large companies, forcing them to start developing similar platforms of their own. But the behemoths are having a very hard time catching up with the upstart.

Particularly dogged in its pursuit is PayPal, which, as the FT reminds us, launched a Square look-alike earlier this year, in a "blatant challenge" to the mobile payments supremacy of Jack Dorsey's start-up. Now, while the FT doesn't exactly commit to a prediction of the outcome of the mobile payments war, the tone of the article suggests that the author believes Square to be the underdog. I disagree. Square has managed to build a sizable lead over all of its competitors in the U.S., which, if anything, keeps widening as the start-up is aggressively upgrading its line of products to appeal to larger merchants. The Starbucks deal shows that the strategy is working. Furthermore, following the latest funding round, Square announced plans for an oversea expansion. And, crucially, the start-up has plenty of money to put its plans in motion.

Credit Card Acceptance for Everyone

Jack Dorsey famously founded Square to enable everyone to accept credit cards for payment. So, if you sold your old couch for $50 on Craigslist, you'd be able to take a card payment for it. Or you could use the service to split the restaurant tab with your friends. Everyone could sign up for Square within minutes, without filling out application forms and without submitting to credit checks. In the words of COO Keith Rabois, as quoted in the FT:
We think of ourselves as making sure our product appeals to normal Americans who are starting businesses for the first time.

Well, "normal Americans" did like the idea and, less than two years after it opened for business, Square now boasts more than two million users and is processing more than $8 billion dollars annually. However, while these numbers are quite impressive, they are nowhere near impressive enough to justify the sky-high valuation. Rather, the start-up is valued at $3.25 billion because of its untapped potential. That potential could only be achieved by moving upmarket and signing up high-volume merchants. Starbucks was the first such merchant and, by itself, that deal will almost double Square's current processing volume. Negotiations with other big retailers must be underway and the Starbucks deal will surely strengthen Square's proposition. So I expect that other household-name retailers will be signing up with Square in the coming months.

Defending the Home Turf

But will Square manage to stay ahead of the PayPals of the world? The FT has its doubts, pointing out that large credit card and technology companies, all with global presence, have now built similar services and are heavily investing in promoting them. Surely, they will at the very least slow down the Square juggernaut, right? After all, PayPal is by some measures the world's biggest bank, with customers in 190 countries.

Well, while it is true that PayPal has been investing heavily in a wide range of mobile payments initiatives, it has to be kept in mind that the launch of PayPal Here, the Square look-alike, did absolutely nothing to slow down the growth of Jack Dorsey's start-up. On the contrary, Square's growth rate actually increased in the month immediately following PayPal Here's launch in March of this year, increasing the start-up's aggregate processing volume by a quarter — from $4 billion to $5 billion on an annualized basis — in the process. Since then that number has grown to $8 billion. So, PayPal has a huge mountain to climb.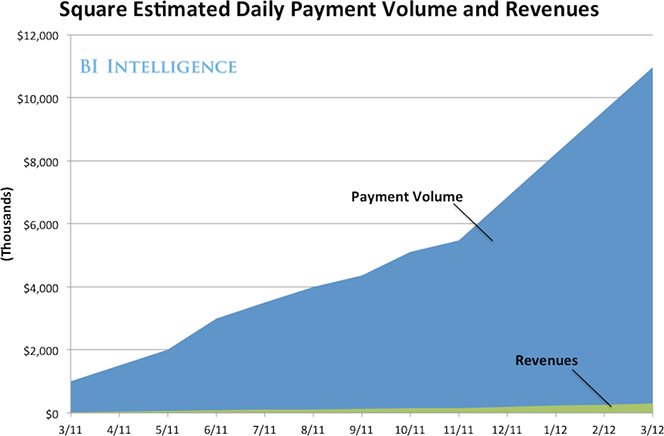 Intuit, VeriFone and others have also attempted to challenge Square, but their efforts have met with even less success than PayPal's. Much as they've tried, no one has managed to put a spoke in Square's wheel. Furthermore, Visa, the biggest credit card network, is actually a strategic investor in the start-up.

The Takeaway

When PayPal Here was introduced six months ago, I liked it better than Square. Here is the core of my argument back then:
PayPal gives me immediate access to my money and a live phone-based customer service to help me resolve any service-related issue. Why would I choose Square, which offers neither and charges me slightly higher fees to boot?

Well, one reason why people keep choosing Square is that PayPal has managed to generate a huge volume of negative publicity over the years. While it is true that Jack Dorsey's start-up has also antagonized quite a few users, the company just hasn't been around for long enough to have a chance of achieving anything close to PayPal' scale. But more importantly, the vast majority of users seem to like their square card readers enough to recommend the service to their friends. And my guess is that Square's entry into Starbucks will win it even more fans.

Image credit: Squareup.com.