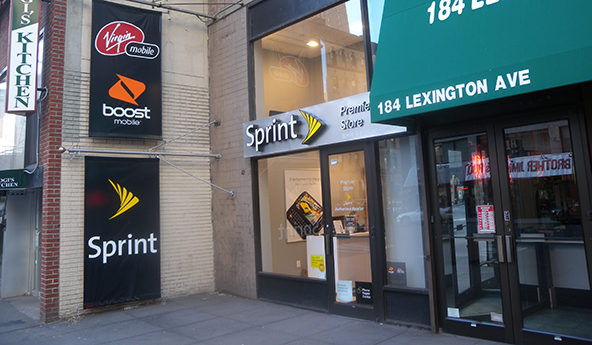 Sprint is the only major U.S. mobile carrier that was left out of the new joint-venture that created Isis, a national mobile commerce network. Rivals AT&T, T-Mobile and Verizon joined forces with Discover, the fourth-largest U.S. payment network, and Barclays, a large British bank, to enable users to make payments with their phones. Isis will be using near field communication (NFC) technology to enable consumers to make payments at participating merchants by waving their cell phones by NFC-equipped readers.

Now Sprint is considering its response. "Although we are not part of [the Isis] announcement, Sprint is currently investigating several options on how to bring mobile payments to our customers," a Sprint spokesperson is quoted as saying in an email to FierceMobileContent.

To be fair, Sprint has not been exactly idle on the mobile payments front. Earlier this month the carrier launched its Sprint Mobile Wallet (SMW), which allows consumers to make purchases from their phones with their Visa, MasterCard, Amazon Payments accounts and other payment methods, using a universal PIN. Once logged into their accounts, users choose their payment method from those saved in the Sprint Mobile Wallet.

Isis and SMW have one thing in common: rather than billing the purchase amount to the user's mobile phone account, they enable consumers to make payments with traditional methods. The biggest difference between the two platforms is that Isis can be used for in-store transactions, while SMW is designed for card-not-present payments.

The carriers are of course testing other mobile payments options as well, and for a good reason. A recent report from research and advisory firm Aite Group identified at list five separate m-payments sub-markets, of which it projected that NFC-based payments (Isis's model) will only be the fourth-biggest in 2015 at $22.6 billion in processing volumes, while e-commerce over mobile phones, or m-commerce, (Sprint's model) will be the third-biggest at $27.3 billion.

All major U.S. carriers, for example, offer direct billing payment options through companies like Boku, BilltoMobile and Zong. When a customer makes a purchase through such a service, the payment amount is added directly to his or her monthly mobile phone bill. However, carriers place very low caps (BilltoMobile's is $25) on the total amount of monthly payments that can be made in this way, which limits the model's applicability.

While it is impossible to predict, with any degree of certainty, the success of any of these services, the explosive growth of mobile payments all but guarantees that there will be plenty of room for all of the models mentioned above. Aite's report forecasts that mobile payments in the U.S. will reach $214 billion in 2015, up from just $16 billion this year. Still, some payment models will do better than others and, as no one knows which these will be, those who can afford it are hedging their bets by investing in multiple technologies.

Image credit: Wikimedia Commons.