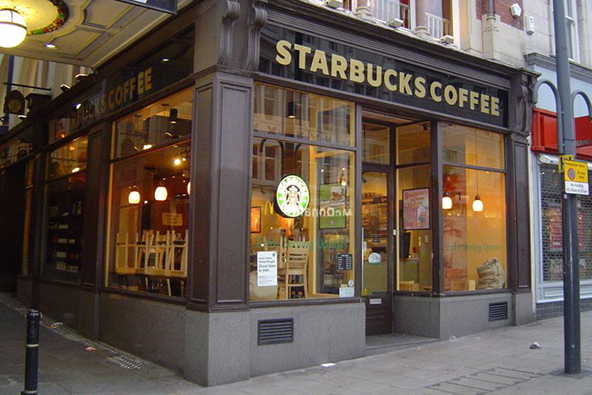 Starbucks has been one of the pioneers in pushing mobile payments into the mainstream. The coffee chain launched an iPhone mobile payment application in 16 West Coast stores about a year ago and has been gradually expanding the program ever since.

In April Starbucks added more than 1,000 outlets nationwide, located within Target stores, to the pilot. Then in November the company further expanded the program to include more than 300 stand-alone stores in New York City and parts of Long Island.

Now Starbucks tells us that its Card Mobile App is available at 6,800 locations nationwide, boasting that its mobile payment program will be the largest in the country. The application works on BlackBerry smart phones, iPhone and iPod touch, the company said.

The app allows Starbucks "customers to manage their Starbucks Card account, check their card balance, reload their card with any major credit card (iPhone users can also use the PayPal feature), check their My Starbucks Rewards status and find a nearby Starbucks store with the store locator feature," according to the press release.

In effect, the app links the customer's phone to his or her Starbucks Loyalty card, which is a prepaid card. Once the funds are used up, the card can be reloaded through the Starbucks Card Mobile app or through PayPal's new Mobile Express Checkout service.

The Starbucks Card Mobile service works by displaying a bar code on the user's smart phone. The customer is then able to buy a coffee by waving their mobile phone by a 2-D scanner linked to the store's point-of-sale terminal.

Back in November of last year Starbucks said that close to 20 percent of all in-store payments were then made with the Starbucks card. The coffee chain expected customers to load a total of more than $1 billion on their Starbucks Cards in 2010. Now we learn that in fact the number was greater than $1.5 billion, an increase of 21 percent over 2009.

Starbucks has developed its own technology to read the barcode scans, rather than use near-field communication (NFC), which is behind many of the other big mobile payments projects currently under way, launched by heavyweights in a multitude of industries.

The New York Metropolitan Transportation Authority (MTA), for example, is currently running an NFC-based pilot involving rivals Visa and MasterCard that allows commuters to pay their fares by waving their phones or credit cards by a specially equipped turnstile.

Telecommunication giants AT&T, Verizon and T-Mobile also joined forces to create Isis, a national mobile commerce network. Isis users will have to attach a chip to their phones, which will communicate at the checkout with the merchant's point-of-sale (POS) system through NFC signals to facilitate the payment.

Top Five Mobile Payment Markets by Volume in 2015

| | |
| --- | --- |
| Mobile Payments Type | Volume |
| Bill Payments | $82 Billion |
| Bank Card Acceptance | $54.8 Billion |
| E-commerce over Mobile Phones (M-Commerce) | $27.3 Billion |
| Point-of-Sale Payments (NFC Payments) | $22.6 Billion |
| Person-to-Person Transactions | $13.8 Billion |

Apple, Google, Sprint, Discover and an array of banks are also testing the NFC capabilities and for a good reason. NFC payments will grow to reach a total of $22.6 billion in 2015, according to Aite Group, a research and advisory firm. So there just may be enough room for everyone, provided they get in early and do a decent job of protecting account information from hackers.

Image credit: Wikimedia Commons.