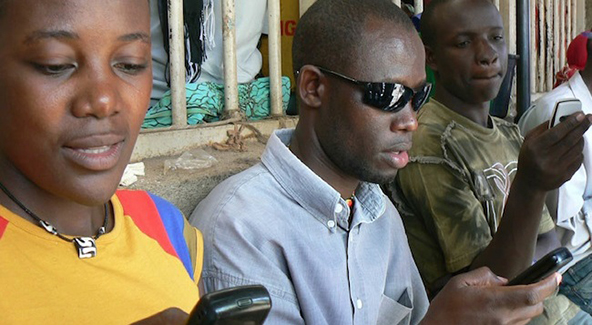 Mobile payments are having a huge impact on developing-world economies and that impact is set to grow heavier at an increasing rate in the coming years. That is the main message I took from an excellent piece of reporting from the Financial Times' Jane Bird. Perhaps I was equally impressed by the fact that, even as a good portion of Bird's article was dedicated to Africa, she didn't refer to M-Pesa — the continent's mobile payments pioneer and leader — even once. Indeed, there is a great deal more financial innovation underway in developing countries, to which many of us are oblivious.

Bird's piece prompts me to comment on something I've been meaning to discuss for quite some time: the key role played by telecommunications companies in the rise of mobile payments in developing countries and its implications for the evolution of financial services in these parts of the world. In effect, mobile carriers in Africa and elsewhere in the developing world are fusing many bank, payment processing and ATM services with their core functions of telecommunications providers, creating a brand new, and hugely powerful, entity in the process. I don't believe that such an amalgamation of functions across several industries is achievable in a developed country — not least because telecoms in the U.S. and Western Europe are unlikely to receive as favorable regulatory treatment as their counterparts in less well-developed parts of the world — but it is perhaps the only way forward in the developing world.

Life Insurance, Human ATMs and Mobile Payments

Bird gives several examples of this consolidation of functions. In one, she tells us about MFS Africa — a company that, in addition to savings and insurance services, connects, in its words, "money transfer operators, remittance hubs and banks to mobile wallet schemes across Africa". Bird reports that MFS Africa has also connected with mobile carriers, which gives the insurer a ready access to most of the information it needs to underwrite its policies, as the carrier has already collected its customers' names, addresses and dates of birth. So in this instance, as insurance premiums are charged to the users' mobile phone accounts, the telecom has effectively become a partner in an insurance company.

Then there is South Africa's Fundamo. Acquired last year by Visa, Fundamo's platform enables banks around the world to provide financial services, such as person-to-person (P2P) payments, airtime top-up and bill payments, to unbanked consumers. Hannes Van Rensburg, Fundamo's CEO, tells Bird that his company is partnering with non-traditional "banks": small business owners (think shop keepers) who facilitate Fundamo's P2P money transfers through their mobile phones. As Van Rensburg pithily puts it, "[t]he agents are effectively human ATMs." For that is what they are. Oh, and it is the mobile carrier that makes the "human ATM" proposition possible.

The African Way

Bird gives us a couple of other examples of how telecommunications companies are making mobile payments a reality in the developing world, but the larger point is that telecoms are the central players in this new and highly impactful industry. And that is not exactly surprising. After all, mobile phones are now widely available — and affordable — in many of the most remote corners of the globe where they often are their users' only link to the outside world. So it makes sense that businesses would try to exploit this newly available communication avenue. As MFS Africa's CEO tells Bird, his company "started with the phone in Africa because that is what we have." And, as M-Pesa's experience clearly demonstrates, consumers take full advantage of such services when they become available.

In the process, telecommunication companies are transforming themselves into vastly more versatile business entities. As Van Rensburg says, mobile phone owners "have bank accounts, but they don't think of them this way". However, all this would not have been possible without some help from the government. And, crucially, help has been forthcoming. Wolfgang Fengler, the World Bank's Lead Economist in Kenya, lavished praise on this country's otherwise much-maligned regulators for enabling the mobile payments industry to take off:
The Central Bank in particular played a very progressive role and allowed "regulation to follow innovation", while reassuring the market of its oversight. The regulator agreed that mobile money agents needed only limited requirements to enter the business, as they were not providing banking services, while the operator behaved as if it was regulated and periodically reported financial and usage data as Banks do.

It seems that regulators elsewhere in the developing world have been equally helpful.

The Takeaway

It is unlikely that mobile carriers in developed countries will ever be given the kind of free hand enjoyed by their African counterparts. But then, that doesn't seem to be necessary. Yes, mobile carrier billing was one of the earliest forms of m-payments to make its appearance in the U.S., but consumers never really warmed up to it. We just have too many other payment options that are either more convenient or otherwise preferable. That is not the case in Africa and this is why M-Pesa has been so successful in Kenya and why the companies examined by Bird are doing so well. Africa has gone its own way and it's proving to be leading in the right direction.

Image credit: The Telegraph.