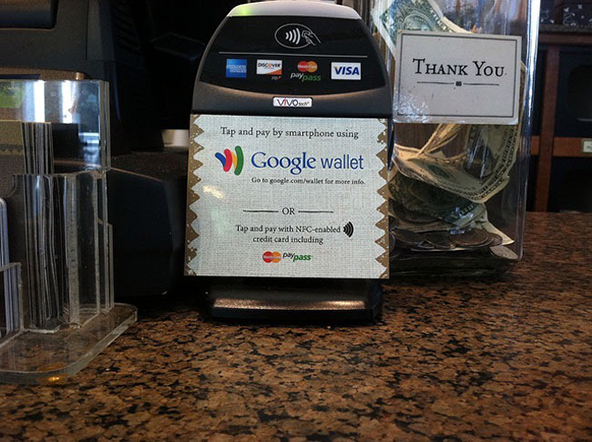 The blogosphere this morning is abuzz with commentary about the latest Google Wallet update, and for good reason. There are several significant changes to the way the search giant's digital wallet works, which are making it both a safer and a more consumer-friendly payment service. So while it is far from clear whether the upgrade will manage to give Google's mobile payment ambitions a much needed boost, it is certainly a step in the right direction.

But what struck me the most about this upgrade was not necessarily any single feature that was added to the wallet or improved, but rather how much different the service looks now, compared to the initial idea. Indeed, today's version looks very much like a payment service many of us have been using for more than a decade. Yes, I do mean PayPal.

Google Wallet's Upgrade

So let's take a look at exactly what Google did. There are three big changes:
Google Wallet now supports all major credit and debit cards. Until now, users' options were limited to a choice between a Google-branded prepaid card and a Citi-issued MasterCard (a credit card).
Account information is stored on Google's servers, not on a NFC chip. The chip will now store a wallet ID, which Google calls a "virtual card number", which will be used during the actual transaction. However, the sales amount will be charged to the credit or debit card selected by the user. Google tells us that they did this to make it easier for banks to integrate their systems with Google Wallet. Yet, even so, the process can drag on for "a few weeks", we are told. More on that in a minute.
The wallet can be remotely disabled. If you lose your phone, you can now go online and disable your Google Wallet account. All card and transaction data will then be deleted.

Of course, none of these updates does anything to remove the two biggest obstacles to Google Wallet's progress: there are just too few compatible phones and point-of-sale (POS) terminals. And while there is every reason to believe that within a year or so the vast majority of smart phones will indeed support NFC, and so be Google Wallet-ready, a wholesale upgrade of the merchants' checkout equipment will take much longer. In the meantime, mobile payments services that rely on currently available technologies, like Square, will be free to grow as big as they can get. But there is another noteworthy aspect of the story.

Google's PayPal Moment

By far the best comment on Google's announcement that I read was made by PayPal's Anuj Nayar. Referring to his own company's service, he noted that:
We've had a cloud-based digital wallet for well over a decade that's already regularly in use by over 110 million people.

Google's updates are "another validation of PayPal's approach", he added. He has a valid point, although Google Wallet clearly aims to go far beyond what a traditional PayPal account does. Still, if storing account information on the service provider's own servers (as PayPal does it), would have made the integration process that much easier, I don't see why Google would have wanted to try doing it any other way. The Wall Street Journal's Andrew R. Johnson tells us that Google's executives didn't know what they were getting themselves into:
Google's initial plan was to work with individual banks, which then would help enroll their customers in the service; however, the company realized this method could take too long.


"This was an approach that from a negotiation and integration standpoint could take several months to a year," Robin Dua, head of product management for the service, said in an interview. "Given how many banks there are in the U.S., this approach could literally take a lifetime to work through."

Well, how can you not know that dealing individually with each of these banks would take a long time? There is no valid excuse for Google here.

The Takeaway

Whatever the shortcomings of Google's mobile payments strategy, the company's digital wallet is slowly turning into a product that consumers would actually want to use. I think the best way to describe it would be a "mobile PayPal". Not that Google would call it so, but that's exactly what it is.

Even though Google Wallet has been struggling to gain any traction, I still like its chances better than its competitors'. At the very least, the search giant has managed to figure out how not to do it. By contrast, Isis — Google Wallet's biggest competitor — is yet to launch even in a test mode. And I think I could safely predict that Isis would also find plenty of issues to deal with, before it gets it right. By the time it does get it right, Google may well have won the race. Just look at what Square has done with the early lead it had in its own m-payments niche.

Image credit: Androidpolice.com.