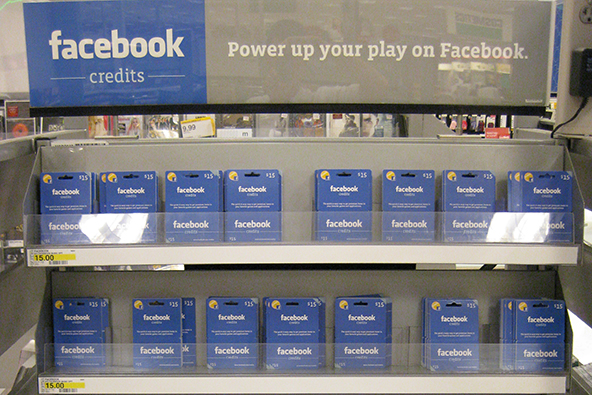 In a two-sentence announcement Bango, a smallish provider of mobile payments services, told us on Wednesday that it had "signed an agreement to provide payment services to Facebook." No details of the deal were disclosed. Moreover, "it is too early in the relationship to accurately forecast the level of business which it may generate," we are told.

Yet, scant as the information may be, the deal does provide a clue to at least one of the possibilities which Facebook might be testing, as it is looking for ways to monetize the mobile traffic to its website. At the same time, taking this path will very possibly (make this inevitably) lead to another confrontation with Apple and Google, the social networks' sometime rivals. And for good reason — there is a lot of money at stake.

What Facebook Gets

Bango has developed a platform, which, as the company tells us, "is operated on a white label basis for app stores, and can be used by individual content providers and app developers to sell direct to customers." One of the users of Bango's platform is BlackBerry maker Research in Motion. Amazon also inked a deal with Bango last December.

The part that is most interesting to Facebook is very likely to be the direct-billing component of Bango's service. When a purchase is completed at a Bango-powered app store, the sale's amount is charged to the customer's mobile phone bill, sparing the user the inconvenience of having to enter credit or debit card numbers and other payment information into her phone. In fact, the customer may not even have a bank card to begin with. But, as far as Facebook is concerned, the best part is that the social network's cut from such a transaction would be 30 percent. The thing is that both Apple and Google are also very much interested in these 30 percent.

Facebook vs. Apple and Google

More than 350 million people access Facebook from a mobile device every month. About half of them access the social network directly through a mobile browser and the other half — through a mobile application that is specifically designed for their device and operating system.

And here is the thing. When one of these visitors, say an iPad user, hits the Facebook icon on her tablet and then wants to download some Facebook app, she will be directed to Apple's app store and, upon completion of the transaction, Apple will pocket the 30 percent commission.

However, things look very differently if the same iPad user accesses the social network through her iPad's browser instead and still wants to buy the same app. In that case, she will be directed to the app developer's website to complete the download. At present, this payment can only be completed in Facebook Credits, the network's digital currency in which developers are required to sell their apps, and Facebook, not Apple, will collect the coveted 30 percent commission. Not to mention that Facebook will have already pocketed 10 percent of the sale's amount, because it charges buyers of its currency $0.10 per credit. Pretty neat, isn't it?

Once Facebook has implemented Bango's platform, app developers would presumably also be allowed to get paid in real dollars, perhaps in addition to Facebook Credits, and the customer would have the option of charging the sale's amount to her monthly phone bill.

Moreover, now that Facebook's platform is open to all mobile developers, Facebook apps can be built outside of the Apple and Android app markets and the social network can collect its 30 percent regardless of the path a user had taken to get to the source of such an app.

The Takeaway

So the Facebook / Bango deal can turn out to be quite significant. It seems a sure bet to me that the social network will do everything it can to make it more attractive and convenient for its users to download third-party Facebook apps directly from the developers, cutting Apple and Google out of the cycle in the process. After all, why let the competition get these 30 percent, which could very well be yours? And Bango's direct-billing platform could play a crucial role in that strategy.

Of course, Apple and Google will be pursuing precisely the opposite objective and they have the resources to make a fight of it. But it seems to me that, fighting on its own turf, Facebook has the upper hand here.

Image credit: Wikimedia Commons.