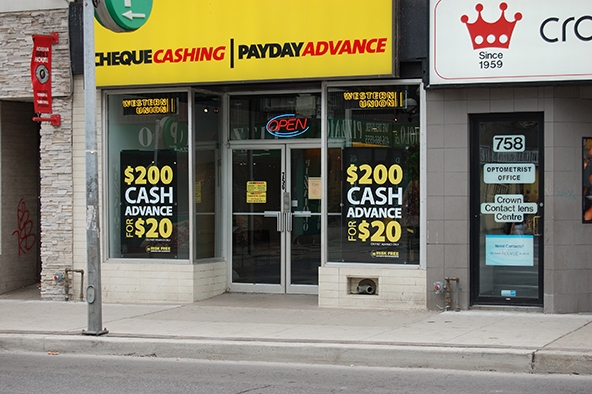 Payday lenders have been having extremely difficult time lately. They've been under heavy pressure from a number of states, led by New York, whose Attorney General Eric Schneiderman filed a suit last month charging one lender — Western Sky Financial — with levying excessively high interest rates of more than 300 percent, in violation of the state's law that caps interest at 25 percent. In response, Western Sky Financial announced that it would stop financing loans in September. Soon afterward came another heavy blow. One of the country's largest processors of electronic check payments announced that it would no longer work with payday lenders and cut all of its existing payday clients loose. Suddenly, dozens of lenders found themselves unable to service their customers.

If your business was among the ones affected by these developments, you've probably done quite a bit of research already to figure out how to get out of your predicament. You've probably talked to a number of e-check processors in your quest to replace the one who dumped you and you've probably even filled out an application or two, only to see it go nowhere and leave you still unable to go about doing your business. Well, your quest is finally over. UniBul has a reliable solution for you, which will enable you to start processing check payments once again and do so quickly. Here is how we are making this work.

UniBul's Merchant Account Solution for Payday Lenders

Below is a step-by-step guide on how our merchant account application process for payday lenders works:

1. Getting started. To get it all started, you need to fill out this application form, sign where indicated and email it back to us at sales@unibulmerchantservices.com, together with the following paperwork (yes, I know, we ask for a lot of documents, but that's because we do need it):
Corporate documents and information:

Processing statements with your current processor for the latest six months.
Business bank statements for the latest three months.
Articles of Incorporation.
Corporate resolution confirming your company's elected officers.
Corporate bylaws.
Stamped copy of the Fictitious Name Statement or a copy of the Notice / Proof of Publication.
Bank letter confirming the corporate account and corporate printed voided check.
Corporate organizational chart (if holding companies are involved).

Owner verification:

Owner's passport or a U.S. driver's license.
Owner's utility bill confirming his or her address (from within the past two months).

Corporate terms and conditions:

Consumer loan agreement.
Marketing material, scripts, and / or copies of the contracts with your customers.
List of states in which your company operates.
BSA / AML Policy Copy of your company's most recent BSA / AML review or audit.
Licenses for the states in which your company operates.

2. Underwriting review. Once we examine the above paperwork, we may request additional documents, which may include your company's:
Tax returns.
Statement of Information (SI-200 or SI-350 for a California Foreign Registration).
Fee schedules for each program type.
Certificate of Qualification (for foreign organizations).
Certificate of Good Standing (for foreign organizations).

3. Our proposal. Once we've received all the paperwork we need, we will get back to you within a day or two with a specific proposal, which will list all terms and conditions of your processing agreement.

4. Set-up. Once you've signed your processing agreement, we will initiate the set-up process. Typically, set-up takes no more than a day, as there isn't anything really technically complicated to worry about.

5. Start processing check payments. Once the set-up is complete, you are ready to start processing your check transactions once again.

So that's really it. Once we have all the necessary paperwork, we can get you going within as few as a couple of days. We will not be wasting your time — we do have a solution specifically designed for payday lenders, and it is one that actually works. So contact us now and get started!

Image credit: Wikimedia Commons.