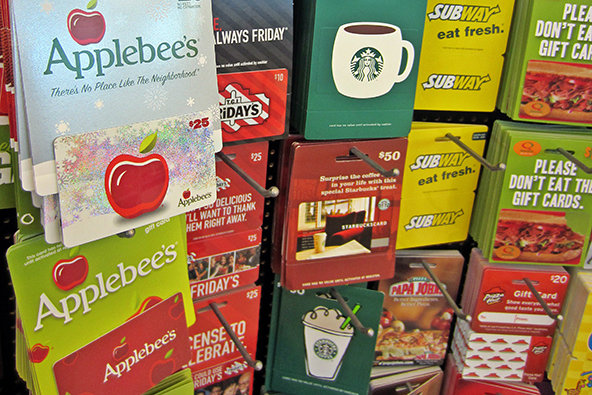 Financial infidelity is every bit as likely to cause a divorce as the more traditional kind; more women pay their credit cards in full at the end of each month than men; Swedes bring a Square look-alike to the U.K. Oh, and Bank of America, after countless failed attempts, will finally succeed in destroying the Earth in a spectacular fashion 2,000 years from now. These are just a few of the captivating and not always anticipated stories that are presented in various visual forms in the sixth edition of our no-longer-so-new column — The Month in Numbers.

It is huge fun looking at all the well-researched and masterfully designed infographics, videos, slideshows and regular graphics that are being released all the time, but picking only eight of them for our monthly column is not an easy task. We do rely on your input, so keep keep sending us your own monthly favorites!

So here are our picks for May 2012.

1. How to Control Your Credit Score

The guys from Lemon.com have put everything you need to know about what influences your FICO credit score and what you should be doing to get it high and keep it there in an excellent infographic. Take a close look at it!

2. Why You Will Never Pay off Your Credit Card

This is a funny one and Cracked.com's first entry into our monthly column. They earned the honor by discovering a new math, which helps them calculate that if you make the minimum monthly payment on a credit card debt of $10,679, 1,000 years from now your descendants will still owe $212 million on the account. Oh, and in 2,000 years Bank of America will finally destroy the Earth, presumably after countless near-misses.

3. Financial Infidelity in Marriage

Marriages can fail for many reasons, including financial infidelity in the form of "self-deceptions and outright lies about money," Credit Donkey is arguing in yet another awesome infographic. Among other things, we learn that couples with no assets at the beginning of a 36-month period are 70 percent more likely to divorce than couples with $10,000 or more in assets.

4. The Past, Present and Future of Payments

The folks at Sapient Nitro have taken a hugely expansive look at the evolution of money and credit and have presented their findings in a truly amazing infographic. They breeze through cash and credit, before focusing on mobile payments. It's a fascinating presentation!

5. Who Pays the Minimum Amount Due on their Credit Cards?

And who pays the full balance at the end of each month? The good people at Credit Donkey are answering these two questions with yet another hugely informative infographic. It turns out that woman lead men in both categories. Not surprisingly, the "not economically distressed" are most likely to pay back the full credit card balance at the end of the month (47.6 percent of them do).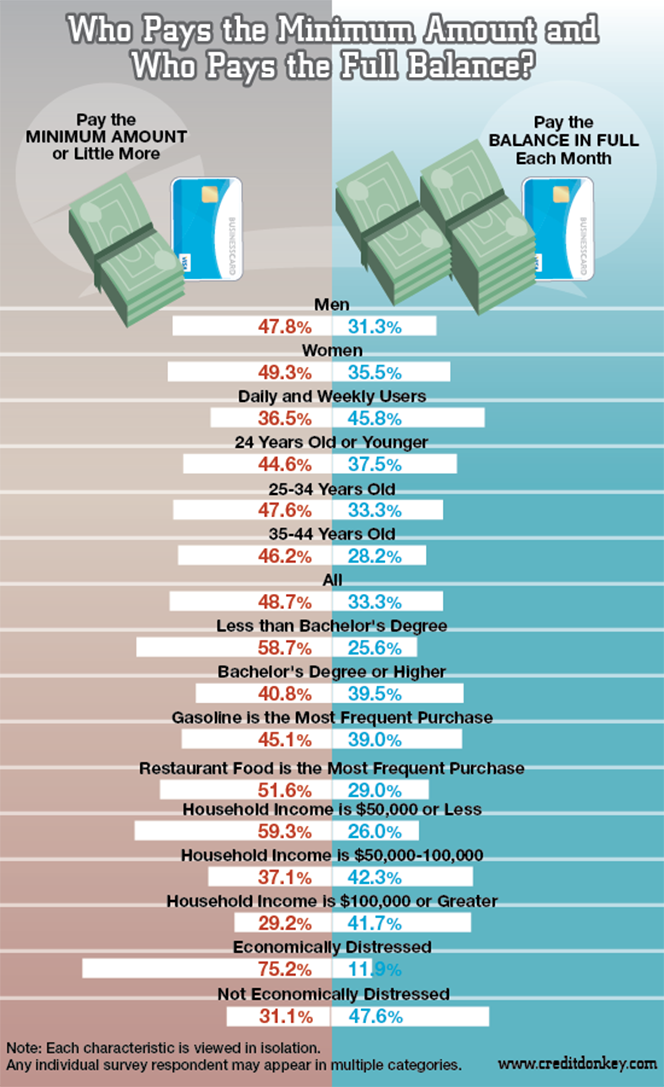 6. A European Square-like Service Hits Britain

Square's huge success in the U.S. hasn't gone unnoticed on the other side of the Atlantic. Sweden-based iZettle's Square-like service has already attracted 50,000 Scandinavian users and the company has now brought it to the U.K. We gave iZettle some hard time on this blog, but that's only because we love them and wish them all the best.
7. What's Happening with Mobile Payments?

Intuit is attempting to answer this rather sweeping question with an excellent infographic. One of the things we learn from it is that mass transit is at present the area with the highest concentration of mobile payments usage.

8. U.S. Consumer Credit Card Debt Up

The aggregate amount of consumer credit card debt in the U.S. rose, following two consecutive monthly declines and is now back above the $800 billion mark, according to the latest Federal Reserve data.

Image credit: Flickr / 401(K) 2013.