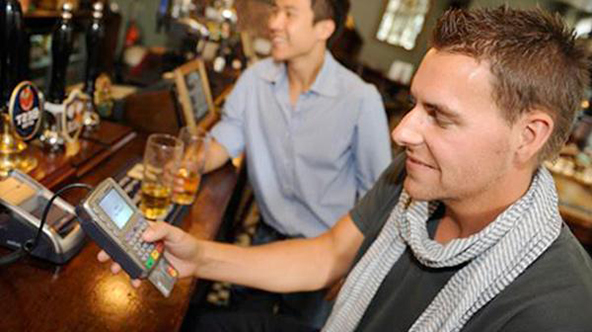 As we are about to embark on what will be a long transition from the magnetic stripe-based payment card technology to the chip-based one (called EMV) in the U.S. next year, I find myself increasingly looking at the European experience for guidance on what to expect to happen to our fraud levels. And the data coming from across the pond are, on the whole,?áquite encouraging. Card-present fraud rates have fallen in every country where the new technology has been implemented, although there have been some negative side effects, such as increases in fraud levels on cross-border card-not-present transactions, which have actually led to an increase in overall fraud losses in France. However, the spread of the EMV technology around the world will inevitably lower these rates as well, as the number of countries relying on the more vulnerable mag stripes shrinks and so there will be fewer opportunities for the criminals to exploit.

The latest data to come from the U.K. in a report released by the UK Cards Association show that, following steep declines in 2009 and 2010, payment card fraud losses may have now leveled off in that country. Let's take a look at the data.

The EMV Difference

First, let me show you the fraud loss rate in Britain in the years immediately before and after the EMV implementation in 2004: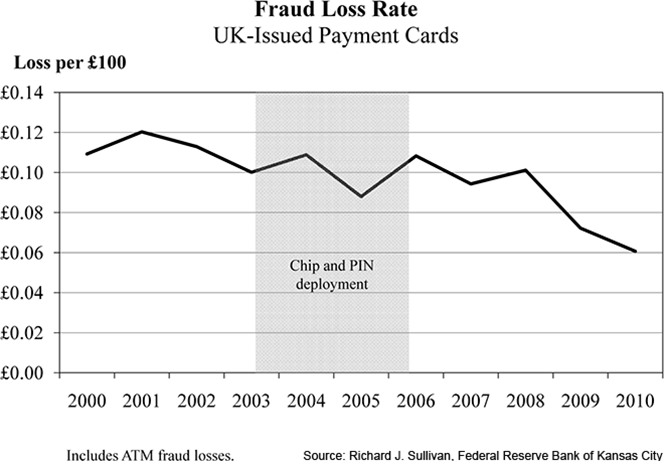 So the switch to chip-and-PIN (as the technology is known across the pond) has been an unqualified success in Britain.

Fraud Losses Fall by 39% since 2008

Now here is the gist of the UK Cards Association's report:
[T]otal fraud losses on UK cards totalled £185.0 million between January and June 2012. This is a 9 per cent increase on losses in the first half of last year (£169.8 million), but represents a fall of 39% from the total of £304.2 million in the first half of 2008 when fraud was at its peak. Additionally, card fraud losses as a proportion of the amount we spent on our cards has actually decreased — from 0.066% during January to June 2011 to 0.063% during the first half of this year.

And here are the charts for the different fraud-loss categories:

1. Fraud losses down by 39.2 percent since 2008. Fraud losses in the first six months of this year were roughly the same as in the same period in 2010.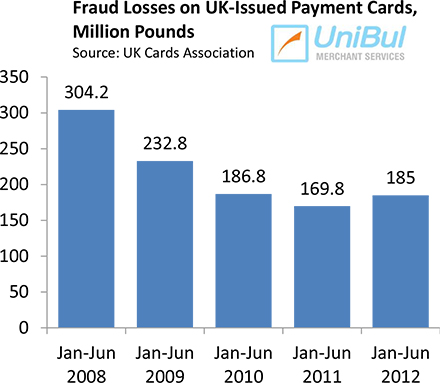 2. Card-not-present fraud down by 29.3 percent.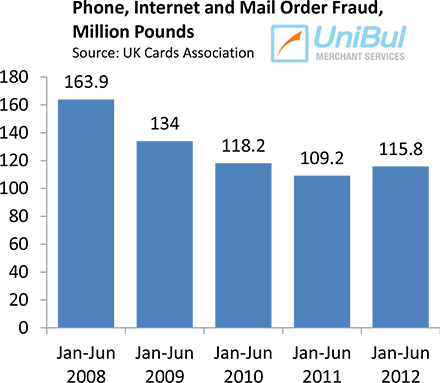 3. Counterfeit (skimmed / cloned) fraud down by 77.3 percent.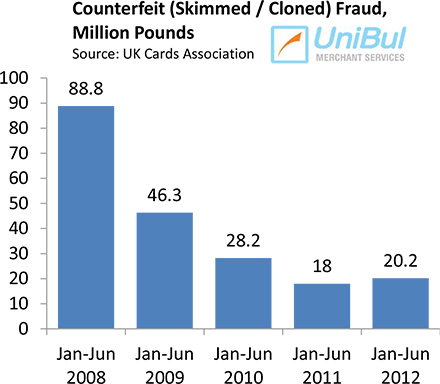 4. Fraud on lost or stolen cards up by 4.5 percent.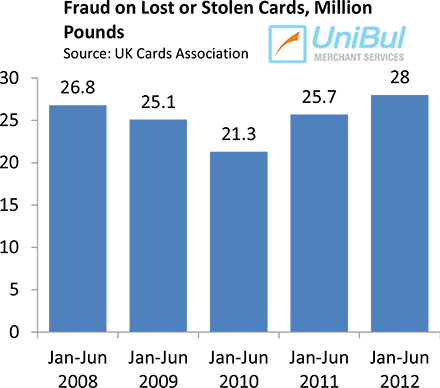 5. Card ID theft fraud losses down by 25.1 percent.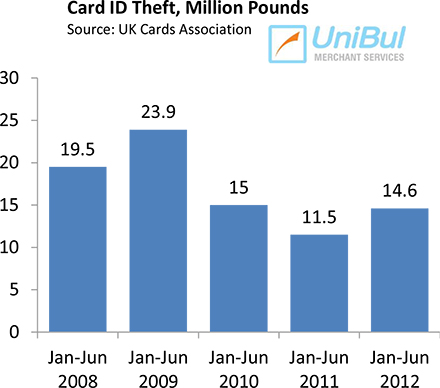 6. Mail non-receipt losses up by 20.8 percent.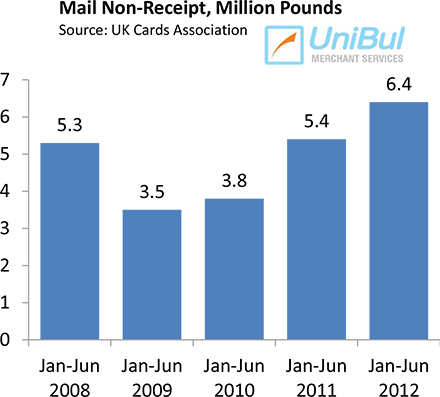 7. Fraud losses from U.K. retail face-to-face transactions down by 44 percent.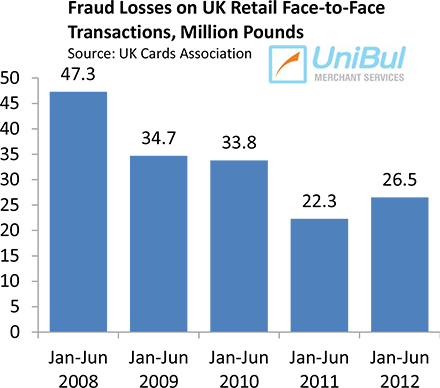 8. UK cash machine fraud losses down by 30.1 percent.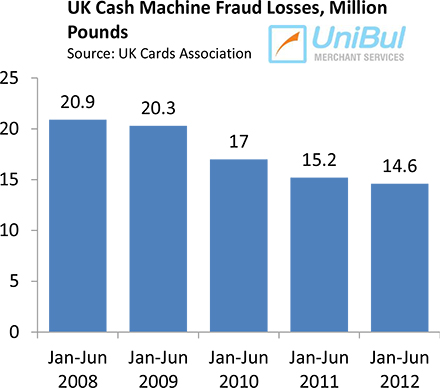 9. Fraud losses on U.K.-issued cards at U.K. retailers down by 23.6 percent.

10. Fraud losses on U.K.-issued cards at non-U.K. retailers down by 62.3 percent.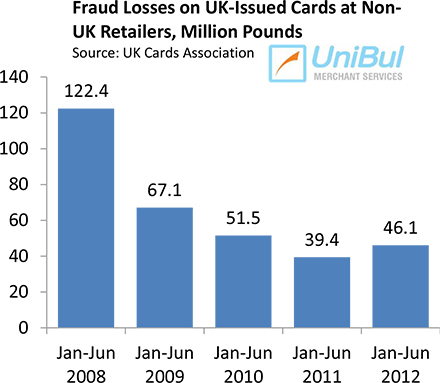 Image credit: Streamline.com.