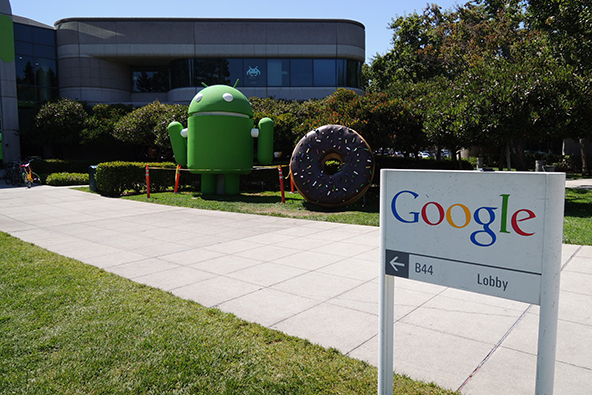 The Financial Times reports that Google is entering the credit card business for the first time. Well, while a Google credit card has indeed never been offered to U.K. advertisers before, this is not true for the U.S., where the search giant has been running such a program as a pilot for more than a year. I think I can understand how such an error could have been made, although it's been some time since Britain ceased being the world and one might have expected that the FT would've adjusted to the not-so-new reality by now.

Anyway, Google must have been quite satisfied with its long-running U.S. test pilot, as evidenced by the fact that it is extending credit lines of up to $100,000 a month, as reported by the FT. Moreover, the Google card's terms of use are quite competitive, so, to all appearances, it is a very good payment product. Still, the card has its limitations and these should be taken into consideration, before you accept Google's proposal (you can only apply for the card if you've been invited).

Google AdWords Business Credit

That is how Google calls its credit card program. It is, in effect, a store card, much like the ones offered by big-box retailers like Home Depot, Sears, Macy's, etc. What distinguishes store cards, also known as private label cards, from general-purpose ones is that they can only be used for payment at a specified merchant. Regular credit cards, in contrast, can be used anywhere the card's payment brand (Visa, MasterCard, etc.) is accepted. Other than that, the two types of credit cards are the same.

In the U.S., the Google card is issued by Comenity Capital Bank and in the U.K. — by Barclaycard. Both cards come with low interest rates and that is especially true for the U.S. one, whose APR is set at a truly amazing fixed 8.99 percent. By comparison, the national average, as calculated by CreditCards.com, is 15 percent. In the U.K. the APR is a variable 11.9 percent.

Judging by what I've read, the search giant, not the banks, will be the underwriter of the accounts. That makes perfect sense, because a company like Google, with its huge cash reserves, is more than capable of underwriting its advertisers' card accounts, but it cannot actually issue the cards, because it is not a Visa or MasterCard member.

Why Is Google Doing It?

Brent Callinicos, Google's Treasurer, has told the FT that, although his company was "not doing this to lose money", the search giant was "not trying to run the financing business as a profit centre". And I believe him. Google's primary interest must be to make it as easy as possible for businesses to spend money on AdWords and Callinicos has calculated that "advertisers weren't buying Adwords as much as they need to". Francoise Brougher, Google's vice-president of sales and operations for small and medium businesses, sums it up thus:
We are helping them [the advertisers], uniquely, with online marketing — we aren't going into a finance business as Google.

Google's strategy seems to be working and, Callinicos tells us, advertisers' feedback to the AdWords Business Credit program has been "overwhelmingly positive":

In a survey conducted after the pilot launched, 74 percent of respondents said they now use AdWords Business Credit as their primary form of AdWords payment.

That statistic should make Google's executives very happy.

The Takeaway

So running a high-spending-limit credit card program makes perfect sense for Google. But is the card a good choice for users? Well, there is no straightforward answer to this question. As we noted last year when we first reviewed the program, the question of whether or not the Google card would be the right choice for you would have different answers in the following two hypothetical scenarios:
Under the first one, the advertiser has a good or excellent credit history and has an easy access to cards with a zero-percent introductory APR for twelve months or more and some kind of a rewards program. In this case, the advertiser would clearly find it more beneficial to use the zero-percent card than the Google one.


Under the second scenario, the advertiser does not have access to a zero-percent credit card, because his or her credit history is not good enough. In this case, the Google card will most likely be the better option, provided the merchant is approved for it in the first place. Of course, if the advertiser pays off the card balance in full at the end of each month, any card with a rewards program would be preferable to Google's.

Today I would add that a Google card with a $100,000 credit line could also be a good match for high-volume advertisers, provided they could secure it. But of course, such credit lines would only be extended to selected few.

Image credit: Clickz.asia.