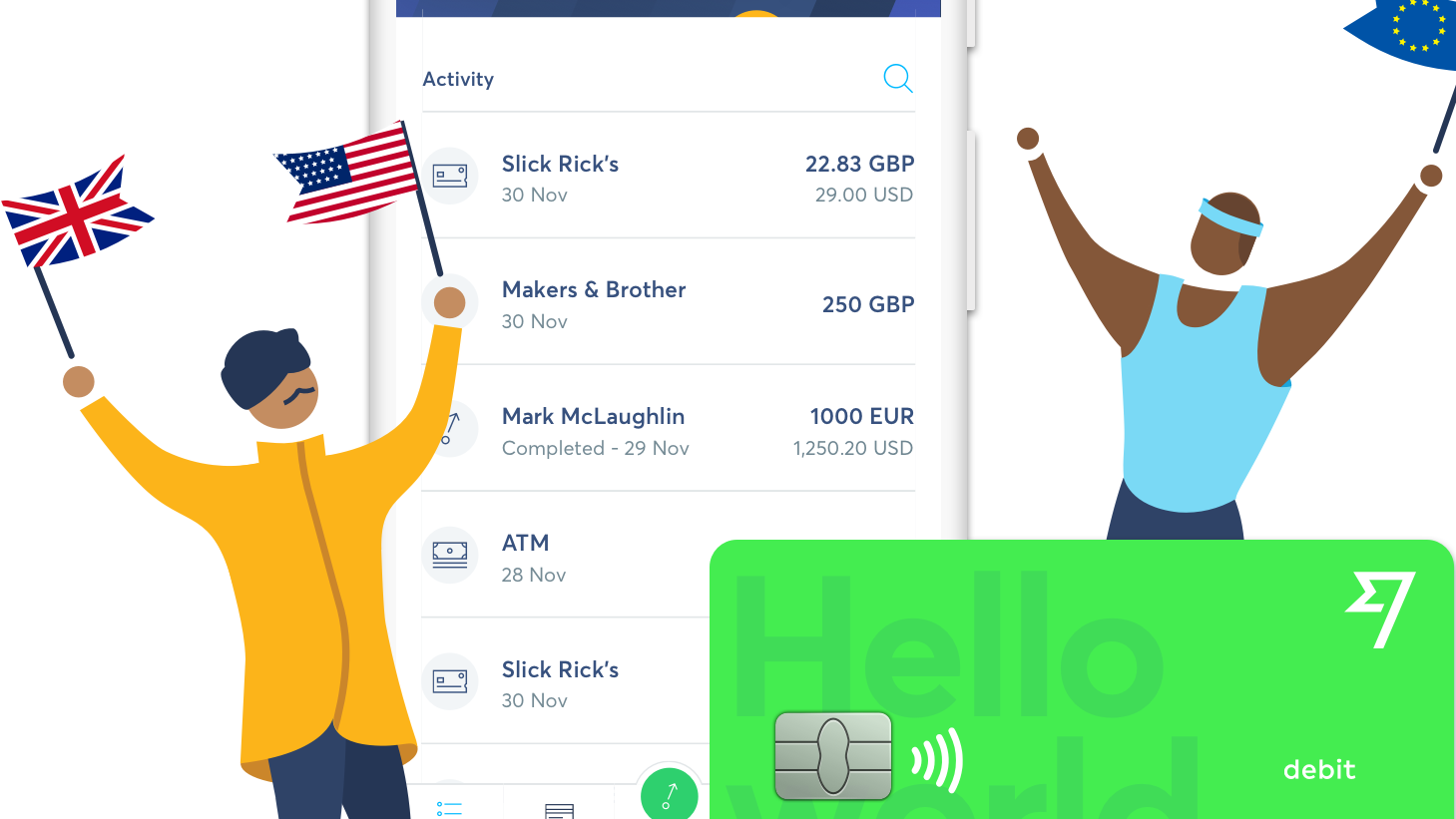 Wise Transfers (formerly TransferWise) is one of a host of financial technology startups, which sprang up over the last decade to offer cheap international money transfers. The way Wise set out to achieve this goal was by effectively forgoing profits from currency exchange fees, which make up the bulk of the net income traditional banks make when moving money across borders.
Consumers liked the low TransferWise fees and the whole package the start-up was offering them and the company quickly grew to become in 2019 Europe's most valuable fintech, with six million customers, paying $5 billion every month, and a valuation of $3.5 billion. Then two years later, in July 2021, Wise went public on the London Stock Exchange, valued at $11 billion and boasting 10 million customers.
Let's take a look at what made Wise such a favorite with millions of people across the world in just a decade and why you might also want to consider using it for cheap international money transfers.
Table of contents:
How Wise Transfers Got Its Start
TransferWise was launched in 2011 by two London-based Estonians: Taavet Hinrikus, famous for being Skype's first employee, and financial consultant Kristo Kaarmann, and promptly processed $13.4 million worth of cheap money transfers in its first year.
The story of how these two Eastern Europeans came up with a business idea that would propel them into the ranks of the world's most successful entrepreneurs has long since become a myth, but like all good legends, it does contain at least a kernel of truth.
Kaarmann and Hinrikus met at a party in 2007. At the time, Hinrikus was being paid in Estonian kroon, which he exchanged for British pounds each month. Kaarmann, for his part, was being paid in sterling, which he converted into kroon to pay down his mortgage back home in Estonia.
Both of them soon got fed up with the exorbitant bank fees they were paying. So they came up with a clever plan. Each month Kaarmann topped up Hinrikus' GBP account, while Hinrikus did the same for Kaarmann's Estonian kroon one, calculating the amounts using the mid-market exchange rate, which is to say fee-free. Shortly thereafter, the two Estonian expats set up a business to provide a similar service for others.
How Do Wise Money Transfers Work?
All cross-currency money transfers facilitated by Wise are done using what is known as the real exchange rate. This is the mid-market rate (sometimes also referred to as the interbank rate or spot rate), which is used in global financial markets.
The mid-market rate is the one between the buy and sell rates you usually see on money exchange sites. Wise claims, correctly, that most banks and brokers hide the real exchange rate from people by marking it up substantially, to their own benefit. For its part, Wise applies the mid-market rate at the time of matching, i.e. after they have received a user's deposit and activated the payment for conversion.
The rates used in Wise money transfers are aggregated from a number of markets and updated constantly throughout the day. They can be checked on finance.yahoo.com, xe.com or oanda.com to verify that the rate used on Wise is close to the current market rate.
How Much Do Wise Transfers Actually Cost?
Well, this is a question, which is not quite as straightforward as the company would have us believe. For each transaction, the company charges a flat fee, which varies, plus a share of the transaction amount, which also varies. To illustrate, let's take three examples:
If £1,000 is to be converted to EUR, the fixed fee will be £0.20 and the the share of the transaction amount will be 0.35%, so the total fee will be £0.20 + £3.49 = £3.69.
If $1,000 is to be converted to EUR, the fixed fee will be $4.67 and the share of the transaction amount will be 0.43%, so the total fee will be $4.67 + $4.26 = $8.93.
If INR1,000 is to be converted to EUR, the fixed fee will be INR61.66 and the share of the transaction amount will be 1.78%, so the total fee will be INR61.66 + INR16.41 = INR78.07.
In contrast, when the company first started out, they were charging a small flat fee for transfers up to 200 GBP / EUR and 0.5 percent of the transaction amount for larger payments. That proved to be unsustainable, as we predicted back then.
Why Are Wise Transfers Cheaper?
Though Wise's fee structure may now be more complex than it once was, the savings are real, with transaction costs mere 15% or even less of the fees banks typically charge, according to one estimate. Part of the reason why such savings are feasible is that Wise is not burdened by the old IT systems that plague traditional banks.
Furthermore, the company is building direct relationships with multiple banks, even as those very lenders are shedding correspondent partners abroad.
Perhaps a bigger part of the reason why Wise is arguably the cheapest way to send money internationally is that it aggregates money transfers and nets them out against payments that go the other way.
For example the daily transfers from the U.S. to India are aggregated, as are those from India to the U.S. The Indian recipients will be paid out from the total amount that went to India and the U.S. recipients will be paid out from the total that went to the U.S. Of course, the two totals will never be perfectly matched, but to meet customers' requests Wise will only need to borrow from the currency markets the difference between the two totals, and then only in the country, in which the daily total is lower.
So, if the daily total going to India was the equivalent of $2 million and the daily total going to the U.S. was $1 million, there would be enough money in Wise's U.S. account to meet customers' requests, but Wise's account in India would be $1 million short, which would need to be borrowed. Compare that to having to borrow the equivalent of $2 million in INR and of $1 million in USD.
How Is a Wise Money Transfer Made?
Before you make a Wise transfer, you should always check their current fee structure and make sure you understand what you are paying. You can do this using the calculator Wise has on their homepage. It's simple: you just tell them how much money you want to send, in what currency, and where you are sending it.
You don't need an account to do this, never mind logging in it, and you'll see the TransferWise fees and exchange rate upfront. That way you can compare the deal you are getting to other services.
If you decide that this is the cheapest way to transfer money internationally, going forward with the process involves several steps:
1. Create a Wise money transfer account.
The good news is that it's free to create an account with Wise and that your recipient doesn't need to use their service, in order to be able to receive your transfer.
You will sign up as an individual and can use Wise for your personal needs. However, if you own a business, you can also add it to your Wise account, which you can then use on desktop, mobile or with their TransferWise app.
Now, depending on the country you're sending money from, you will need to have your identity verified, which will take 1 – 3 days. Wise accept the following documents to verify your identity:
Passport (they need only the photo page).
National ID card.
Photo driver's license.
For some countries, there are additional requirements to create an account and sending money from some countries requires additional verification, which you can view here.
2. Tell Wise where your money transfer is going.
Now you need to provide the information of the person you're sending the money to, including name, address and their bank account details. Note that you can also send money to one of your own bank accounts, as well as to someone else or, depending on the country, to a business.
Let me reiterate that your recipient doesn't need a Wise account to receive their money. All they need is a bank account, into which your money will be deposited.
3. Pay for your Wise money transfer.
You have several options for funding your transfer, including credit and debit card, wire transfer and ACH payment from your bank account and you may have other payment options available, depending on your country. Note that the cheapest option is to pay directly from your Wise account, provided you have sufficient funds in it (and transfers from one Wise account to another are free).
Not all options may be available to you, depending on the country from which you are sending money. Furthermore, if you are sending from the U.S. or Canada, you will have to link your bank account to your Wise account (that requirement does not apply to the rest of the world).
4. Monitor your Wise transfers.
Once you've completed the process, Wise will give you an estimate of how long it will take for your money to be deposited in the recipient's bank account, which is typically faster than a bank transfer.
If you have provided the recipient's email address, Wise will also send them an email to let them know when to expect the money.
The Big Advantage: TransferWise Customer Service
Your correspondent has now been using TransferWise for both personal and business needs and for both international and domestic transfers for several years. Over the years, I have dealt with their customer support on a number of occasions and have been hugely impressed.
Wise's customer service is staffed with smart people, who actually know what they are supposed to know and do provide help when needed. Now tell me how often you can say that for the customer support of financial companies, or any other businesses for that matter.
I don't know how Wise incentivize their support staff, but whatever they do, it works and all of the banks they compete with should do their best to figure it out and copy it. On the other hand, they may not be able to do that, even if they truly want to, because I suspect that Wise's support people have been with the company for a long time and are very well compensated and probably have been given options.
The challenge for Wise will be to maintain their support staff's high level of service as the company continues to expand and an ever increasing number of people are added to their roster. I can't think of an example in business history when that's been achieved, but let's hope that Wise can pull it off.
That moment may be approaching fast, as lately Wise has started hiding their customer support phone number to the point when it's become just about impossible to find it. Instead, just like everyone else, they are now directing you to an FAQ section, which I've never found helpful.
Don't you wonder how businesses come up with those FAQ things? Am I the only one who's never found what he's been looking for in those sections?
Anyway, once you do manage to actually speak to someone, chances are that your issue will be resolved, so don't give up, but keep trying.
The Takeaway
Ever since I first came across the TransferWise money transfer service, I've really liked what they do and I've always believed that there was a huge demand for what they are offering. The international money transfer business has long been dominated by big financial institutions, which have not much cared for transfers of small amounts of money.
Evidently, Wise have been doing a good job at it, or otherwise people would have just kept using PayPal, Western Union or wire transfers, which, though costly, are all reliable and secure services. And it shouldn't surprise anyone that consumers are jumping on the opportunity to pay less for their money transfers. I know I am. In fact, TransferWise is now the main banking solution for both me personally and my business and has saved me a lot of money in fees.
They are cheap, reliable, simple to use, able to resolve issues when they arise and aren't trying to screw you every time they get a chance, as it's been my experience with most other money services. Let's hope they can keep it up.
Image credit: Wise.