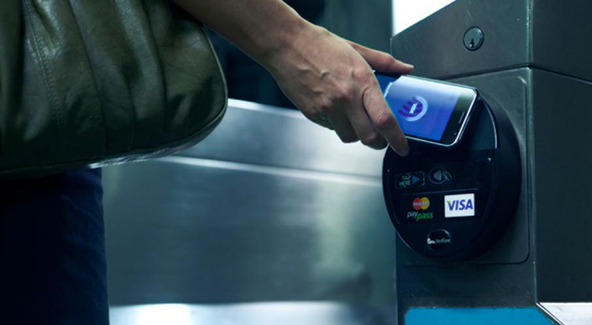 Reports of new gadgets and services with the potential to replace credit cards are being released at an ever increasing rate. The latest one cites a new venture, teaming up three mobile phone carriers, a credit card processing company and a large bank. The participants – Verizon, AT&T, T-Mobile, Discover and Barclays – are planning to use near field communication (NFC) technology to enable consumers to make payments at participating merchants using their NFC-enabled cell phones. In essence, users will be making payments by waving a cell phone by a wireless device, which would "read" the user's account information stored on the phone, much as a point-of-sale (POS) terminal does when you swipe your card through it. The only difference would be that you would be using not a credit card but a phone.

Does that mean that cell phones are on the verge of replacing credit cards? No, it does not! What the carriers, with help from Discover and Barclays, are doing is nothing more than developing one more, although potentially novel, mechanism for processing credit card payments, to do just what a POS terminal or a payment gateway does.

Let's take a look at how the service will work. When a participating consumer waves her phone to make a payment at a NFC-enabled checkout, payment information will be sent from the phone to the merchant. Such information would include the customer's name, address, account number, payment amount, date and time. The merchant will then transmit the information to Discover and request transaction authorization. Upon approval, a sales receipt will be printed out, the customer will sign it and the transaction will be complete.

If we leave the technical details aside, this is exactly the way a credit card transaction is processed. I should say "any other credit card transaction," because that's exactly what it is.

The key point is that Discover will be processing the payments, which leads to two obvious conclusions:
Users will have to have Discover accounts. In addition to her account with the mobile carrier, our user will have to have one with Discover, so that the credit card company can:

Recognize the customer.
Verify the validity of the provided information.
Check for fraud.
Debit the correct account.

Discover will be charging processing fees for the service. These fees are paid by the merchants, not by their customers.

So how should we call an account with a credit card company that we can tap into at any time to pay for products and services in transactions that cost the merchant a percentage of the sale's amount?

The relationship between a credit card company and a non-financial organization is nothing new, either. Discover, as well as its rivals, has a long track record of issuing branded credit cards, under the name of retailers, airlines, various service providers, etc. This particular venture may offer a new feature or two but it will not introduce anything revolutionary.

Image credit: Visa.com.