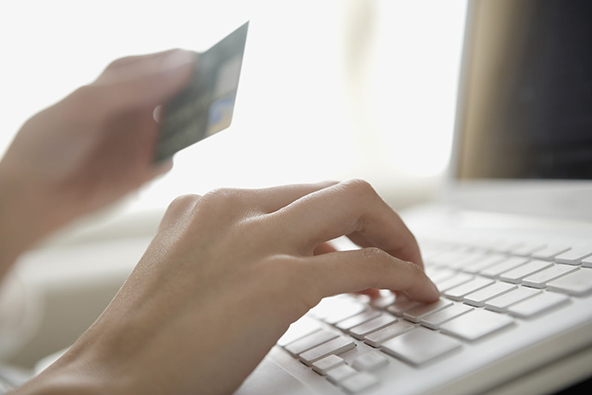 From a merchant's point of view, face-to-face and e-commerce transactions are similar in that in both environments the payment information is electronically collected by the merchant's system. In the former instance the data processing is performed by a point-of-sale (POS) terminal, which reads the card's information following a swipe, while in the latter the task is performed by the merchant's payment gateway, following the customer's manual entry of her payment information on the merchant's website.

But how do you accept your customer's payment, if her credit card information is verbally given to you over the phone or electronically by fax or via email? Well, that's when you need a virtual terminal. Here is what you need to know about this payment processing service and how to use it.

Virtual Terminal Basics

Virtual terminal?áis the web-based equivalent of the physical POS credit card acceptance machine. It performs exactly the same function, which is to collect the transaction information, encrypt it for protection against hackers, transmit it securely to the processor and then communicate the processor's authorization response back to the merchant. The only difference is that, rather than reading the customer's payment information from her card's magnetic stripe or chip, the virtual terminal does it from a payment form, which is filled out by the merchant in a browser. In that respect, the virtual terminal resembles an e-commerce transaction processing set-up, except that in the latter case the payment form is filled out directly by the customer.

So it can be said that, when making an e-commerce payment, the customer is doing it through a simplified version of a virtual terminal. The only difference between making an online payment for yourself and doing it for a customer of yours is that in the first instance you are charging your own card, while in the latter you are billing your customer.

A great thing about virtual terminals is that they can be accessed from anywhere internet connection is available, either from a computer or a smart phone. You can set up multiple user accounts for your employees and assign different levels of control.

Some virtual terminals allow you to accept ACH (e-check) payments, in addition to bank cards. However, not all of them do, so if you need e-check acceptance, be sure to ask your prospective processor if their system supports it.

Recurring Payment Support

Some merchants' business models are based on delivering products and services on a pre-determined schedule (weekly, monthly, etc.) over time. For instance, a car insurance policy is typically paid in monthly installments of pre-defined amounts. These are known as recurring payment plans and can last until the payment plan is canceled by the customer. A similar type of a plan can be set up for the payment of, say, a TV set. In this case, however, both the number of payments and their amounts are pre-determined and the plan is automatically discontinued after the last payment is processed. These are known as installment payment plans.

The virtual terminal is the best platform for setting up and managing recurring and installment payment plans. It enables you to create customer profiles by storing their payment information securely on your processor's server. Then you can use the managed billing service that is built into the system to manage your customers' payment plans.

Who Are Virtual Terminals For?

Virtual terminals are designed for everyone who accepts payments in a non-face-to-face environment. That includes e-commerce businesses, which sometimes need to process a payment that a customer has called in for some reason, rather than made online. Conveniently, all major payment gateways feature a built-in virtual terminal.

Yet, the primary virtual terminal users are mail order and telephone order (MO / TO) merchants, which accept payments exclusively by phone or mail. Virtual terminals are also the preferred payment processing platform for most non-profit and membership-based organizations, either exclusively or in combination with an e-commerce set-up.

The Takeaway

If you don't meet your customers in person or do not operate an e-commerce website, you need a virtual terminal to accept payments. Typically, the most cost-effective approach would be to have your processor provide both the merchant account and the virtual terminal. Keep in mind that all major virtual terminals out there have the same capabilities, so there is no reason to overpay for any one of them.

Image credit: Calcoefcu.com.