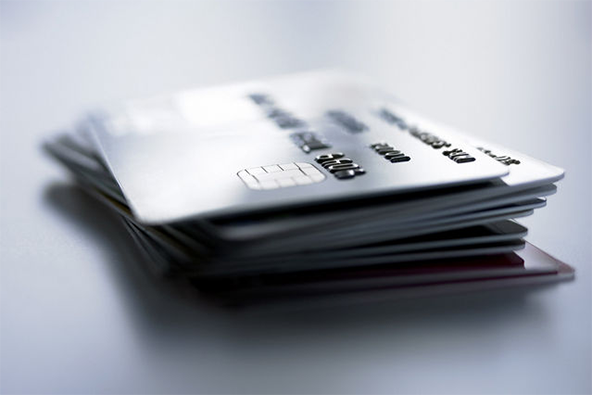 Having written recently about the difference between debit and credit cards, I thought I should also review the distinguishing characteristics of the fastest growing payment card type — prepaid. This relatively new payment form combines some debit and credit features, while at the same time adding to the mix a few of its own in the process. Let's take a look.

Prepaid Card Basics

Prepaid cards are payment cards that can be loaded with money that can later be used to make purchases. They look just like regular credit and debit cards, featuring a card number, signature field and branding. But they are different from credit cards, which draw funds from a line of credit, extended by the card issuer. They are also different from debit cards, which are linked to and draw funds from the cardholder's bank account. With a prepaid card, you can only spend the money you have pre-loaded onto it. There is no overdraft option available and once the funds are exhausted, the card is unusable until re-loaded.

Using a Prepaid Card

Prepaid cards can be used anywhere the brand whose logo they display is accepted and in the same way as a debit or credit card. That includes both brick-and-mortar and virtual stores. Once a transaction is completed, the sale's amount is immediately deducted from the funds loaded onto the card. If the card's available balance is insufficient to cover a sale, the transaction will be declined, unless the merchant processes a split-tender transaction, where a second form of payment is used to cover the difference.

Funds can be loaded onto a prepaid card in a number of ways, including:
Cash top-ups at convenience stores or other locations.
Bank account transfers over the phone.
Online bank account transfers.
Getting a Prepaid Card

Depending on its type, getting a prepaid card can be as simple as purchasing one at a store, without the need to provide any personal information. This type is known as a gift card, which does not feature a cardholder name and can be used by anyone it is given to until the pre-loaded amount is spent. Gift cards typically cannot be re-loaded.

Alternatively, a prepaid card account can be applied for much like one would apply for a credit card, with the difference that no credit check is performed. This type of card does display a cardholder name, needs to be activated when received and can be re-loaded.

Prepaid vs. Credit and Debit

Here is how prepaid compares to debit and credit.

| | | | |
| --- | --- | --- | --- |
| | Prepaid | Debit | Credit |
| Application | Basic information | Full customer information | Full customer information |
| Credit check | No | Yes | Yes |
| Funds | Pre-loaded | Checking account | Line of credit |
| Interest | No | Only on overdraft funds, if applicable | On outstanding balance after the interest-free period |
| Fees* | Vary | Vary | Vary |
| Use | Anywhere its brand is accepted | Anywhere its brand is accepted | Anywhere its brand is accepted |
| Cancellation if stolen | Yes | Yes | Yes |

*Just as with credit and debit cards, prepaid fees can vary widely and the terms and conditions should be examined carefully, before a card is selected.

The Takeaway

Some really good offers have begun to appear in the wake of the passing of the Durbin Amendment to the financial overhaul legislation of last year, which made debit cards a much less profitable line of business for card issuers, but made no changes to existing credit and prepaid regulations (with a few exceptions). In particular, a new American Express prepaid card is fee-free, with the sole exception of a $2 ATM charge, only assessed after the first withdrawal.

Such offers are sure to attract to prepaid consumers who have previously preferred using debit, which is precisely the issuers' aim. You should prepare for handling an increasing number of prepaid transactions at your store and learn the basics of prepaid acceptance.

Image credit: Acfcs.org.