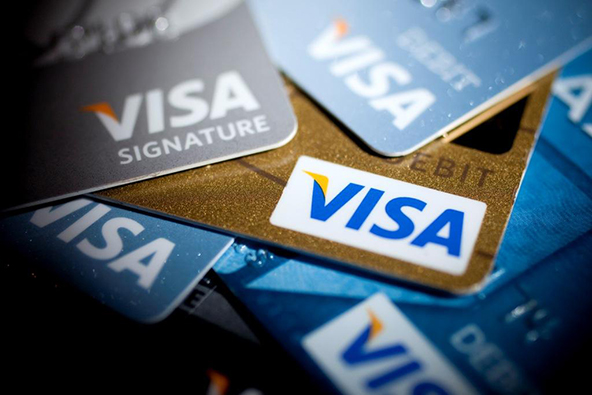 Merchants accepting credit cards in a face-to-face setting do not need to obtain a customer signature for all of their transactions. Sales under certain amounts are exempted from the signature requirement under the Visa Easy Payment Service (VEPS) and MasterCard's Quick Payment Service. The two programs are very similar, but in this post I will focus exclusively on the VEPS program.

What Is VEPS

The VEPS program provides merchants operating in face-to-face environment with the ability to accept payment cards without the need to obtain a signature or personal identification number (PIN) from the cardholder and to not print out a sales receipt unless requested by the customer (which is why the Starbucks barista always asks you whether or not you want a receipt when you pay your coffee by credit card).

VEPS Qualifications

To qualify for VEPS, transactions need to meet the following criteria:
Purchase transactions.
Processed in a card-present setting (transactions of $25 and under) or in unattended environment ($15 and under).
Authorization approval is obtained.
Processed by a merchant with an approved Merchant Category Code (MCC), which according to Visa represent 98 percent of the total count. About half of the non-qualifying MCCs designate various direct marketing codes.
All card types can qualify, including magnetic-stripe, EMV chip and proximity payments.
The point-of-sale (POS) terminal must read and transmit unaltered magnetic stripe, chip data, or contactless card data.
Not-Qualified Transactions

Not qualifying for the VEPS program are transactions involving:
Fallback procedures (that is, transactions processed when the terminal cannot connect to the processor's system).
Account funding.
Cash-back.
Manual cash disbursement.
Quasi-cash.
Prepaid card loading.
Dynamic Currency Conversion (DCC).
Processing VEPS Transactions

Merchants are under no registration requirements. Eligible VEPS transactions are processed following standard transaction procedures, except that no PIN entry and customer signature are required and a customer sales receipt is optional.

No additional fees apply for participating in the VEPS program. Visa's CPS / Small Ticket interchange rate is available for many bank card transactions, provided the following criteria are met:
The transaction involves a Visa Consumer Card (Visa Signature Preferred are excluded).
The amount is $15 or less.
An authorization approval is obtained.
Entered into interchange through VisaNet (Visa's payment system).
The POS terminal reads and transmits unaltered card data.

Of course all standard factors are reflected into the interchange rate determination as well.

The Takeaway

The biggest advantage the VEPS program offers to qualifying merchants is convenience. Not having to collect signatures and PINs from cardholders or to print out sales receipts, unless explicitly requested by the customers, speeds up the checkout process, while fraud and chargeback protections remain in place. Moreover, consumers equally appreciate being checked out speedily.

So if you qualify for the program but have not implemented it yet, you should contact your acquirer and request them to guide you through the process.

Image credit: Larepublica.com.co.