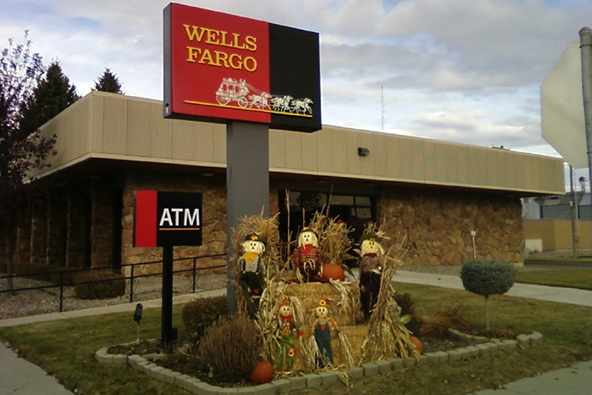 Wells Fargo wants to make it easier for U.S. consumers to use their credit cards abroad, we learn from a press release. The San Francisco-based bank is piloting the "Visa Smart Card" — an EMV (better known in Europe as chip and PIN) type of card. The test program will involve 15,000 globe-trotting Wells Fargo consumer credit card customers.

What Is EMV?

Chip and PIN credit cards look much as the ones we Americans already have in our wallets. The difference is that the account information is stored in a microchip (about 3 x 5 mm in size) embedded in the card, instead of in the magnetic stripe located on its back.

When a cardholder wants to make a payment using an EMV type of card, she would insert the card into the point-of-sale (POS) terminal, which would "read" the information stored in the chip and ask for a 4-digit PIN. Once the cardholder enters the PIN, it is matched to the one in the chip and the result is displayed on the terminal screen.

So from a cardholder's point of view, an EMV transaction feels very much like a PIN-based debit one. Another similarity, the technology's proponents claim, is that both types are much more secure payment forms than signature-based cards.

Why Is Wells Fargo Launching this Pilot?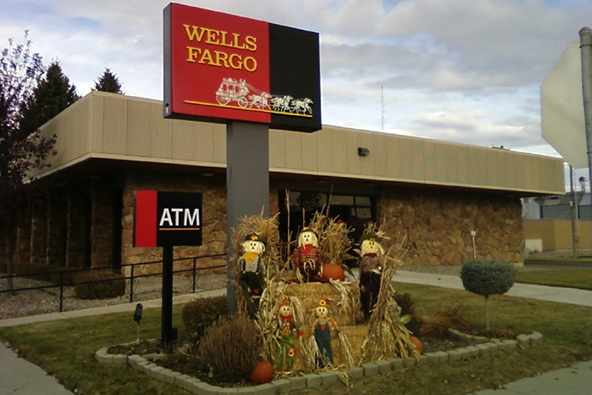 Americans have been finding it increasingly difficult to use their credit cards when traveling in Europe and elsewhere and the main reason for that is the spread of the chip and PIN technology. EMV-enabled terminals are typically not equipped to read magnetic stripes.

What makes matters even worse is the human element, as many Americans have discovered. European sales clerks are so used to chip-and-PIN types of cards that they often just don't know what to do with signature-based ones, even if the equipment supports them. "You have to argue with them to use the card," is how one traveler described his experience.

With credit cards out of the picture, traveling Americans have been forced to rely mostly on cash and ATM cards (which are supported almost universally) and these options have their disadvantages too. For one, we are not used to carrying much cash on ourselves, nor is it a good idea to do so. And the drawback of using ATMs abroad is that it can be very costly. For example, Wells Fargo charges a flat $5 withdrawal fee on all foreign transactions, which is on top of whatever the ATM operator charges. Other U.S. banks charge a percentage-based currency conversion fee, in addition to a flat fee. For example, Chase charges $3 plus 3 percent currency conversion fee for regular accounts and $0 plus 3 percent currency conversion fee for premium accounts.

Credit Card Takeaway

So Wells Fargo has decided to start issuing credit cards that can actually work abroad and I think that this is a good thing. It would be even better if we had a single universal standard, so that we don't have to think of such issues, but that is more in the realm of wishful thinking.

Hopefully Wells Fargo will also do something about the 3 percent currency conversion fee it charges on all foreign credit card transactions. The only major U.S. issuer that does not charge such a fee is Capital One.

Image credit: Wikimedia Commons.