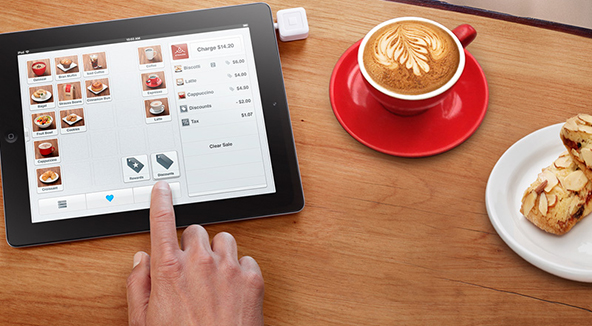 The news keeps getting better for Square, the mobile payments start-up founded by Jack Dorsey, one of the creators of Twitter. Just a week after Apple began selling Square's card acceptance services in the tech giant's online and brick-and-mortar stores, another heavyweight, this time the biggest one in the credit card processing industry, has backed the two-year old start-up.

The News: Visa Invests in Square

So the news is that Visa, the biggest credit card payment network in the world, has invested an unspecified amount in Square. Visa's investment comes on the heels of a $27.5 million round of VC financing the start-up secured earlier this year.

As part of the deal, a Visa executive will sit on Square's advisory board where he or she will be joined by an executive from JPMorgan Chase, which participated in Square's Series B round of financing.

What to Make of the Deal

As many have already pointed out, Square did not need Visa's cash. Not to mention that the start-up could have easily raised capital from just about any investor it cared to speak with. What Square needed was to have the back of the world's biggest credit card processing network.

In the payment card industry, what Visa wants, Visa gets. So when a new technology, like Square's proprietary mobile card reader, shows up, it is always a good idea to make sure that Visa approves of it. The fact that several months ago Visa placed an indefinite hold on approving any new mobile payments services has certainly not gone unnoticed at Square.

The start-up is now adding about 100,000 new users per month and has processed $66 million in payments in the first quarter (beating its own projections of $40 million for the period) and about two-thirds of this volume comes from Visa cards, according to COO Keith Rabois. Square expects to triple its processing volumes in the second quarter.

Visa, for its part, gets a seat on the board of the most talked-about company in the fledgling mobile credit card processing industry, an area of huge interest for the San Francisco-based payments giant. Earlier this year Visa spent $190 million to buy PlaySpan, a mobile commerce platform for virtual goods. Then last month the company announced the launch of a PayPal-like service, enabling consumers to send and receive funds from their phones. The Square investment is perhaps the biggest coup Visa has been able to accomplish on the m-payments front to date.

The Credit Card Processing Takeaway

I have always thought of Square as the mobile PayPal. True, PayPal is also working hard on its own mobile payments offerings, but they are more or less extensions of PayPal's traditional services.

What Square is doing is as disruptive as what PayPal did when it first showed up a bit over a decade ago. Jack Dorsey's start-up is the first, and still the only, company that offers to consumers the ability to directly accept credit cards for payment. All of its competitors require that their users are businesses of one form or another. While there remain questions about the long-term viability of this model, there is no doubt that there are plenty of potential users for it (27 million by Jack Dorsey's count). And then, business models can always be adjusted, right?

Image credit: Squareup.com.