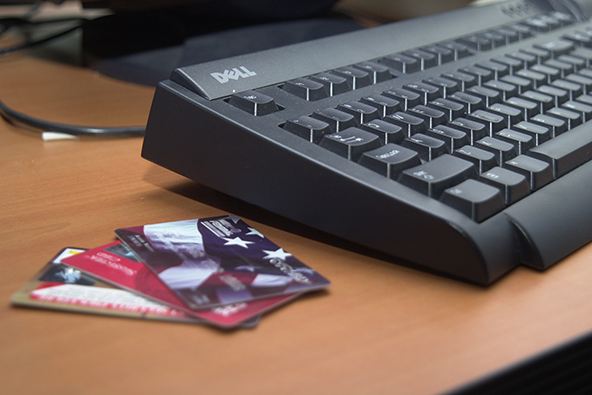 Being properly incorporated and operating a perfectly legal business are not nearly sufficient, though mandatory, conditions for success in obtaining a merchant account in the high-risk area. Challenges vary from one industry to another, but, as a rule of thumb, the higher-risk the industry, the stricter the requirements with which applicants must comply and the higher the minimum processing volume they must produce. Success is never guaranteed, but if a merchant is well qualified and sufficiently motivated, the chances are very good.

To prepare you for what to expect from the application process, I've written several guides over the past couple of years. If you follow my advice, you stand as good a chance of getting a high-risk merchant account as any other applicant. However, so far my primary focus has been on domestic merchants, which is a bit odd, given that the majority of businesses reaching out to us are not U.S.-based. So today I've decided to make amends and pay the due attention to international merchants. Following is an overview of the process we follow here at UniBul, but I can guarantee you that our competitors will handle applications from non-U.S. merchants in a very similar fashion.

International Is High-Risk

Before we get started, let's get one thing out of the way. Whatever your industry and manner of accepting payments, your international status by itself guarantees your high-risk treatment, even as your Visa / MasterCard classification may be different. And, for the purpose of the present exercise, by "international" business I mean one which is incorporated outside the U.S., but sells primarily to American consumers. How does such a high-risk treatment manifest itself in practice?

Well, it means, first of all, that no mainstream payment processor will work with you. The traditional processors tell you that they want you to incorporate in the U.S., before they can review your application. However, even if you did incorporate in the U.S., got a Tax ID and opened a business checking account with a U.S. bank, you would discover that the mainstream processors would request that you personally, as the business owner, produced a social security number during the application process. But as you reside in a different country, you wouldn't be able to do that and so the process would be over before it even got started. At that point you would realize that you need to talk to high-risk processors. However, be advised that no such processor would bother to review your application, if your volume is too low, which typically means under $100,000 per month — it's just not worth their time. Yes, there are exceptions, but these are few and far between. But if you do have the volume, then what?

The Application Process

So let's assume that you've identified a processor or two, which can actually provide the merchant account you need. What can you expect to go through during the application process? Well, the review of an international merchant application is never a straightforward affair, but here is what the underwriting process is likely to involve:
Why you are looking for a new account?This will be one of the first questions you would be asked. From a processor's point of view, there are only two possibilities: either your last account was shut down or you are looking for an additional account, to be used alongside your existing one, for reasons of your own. These two alternatives need to be reviewed separately.

Terminated account. If your latest merchant account was shut down, we would want to know why and you'd need to give a straightforward answer. Don't hide anything, even if you think that the reason for the termination might put you at a disadvantage, such as a placement on the Terminated Merchant File (TMF). In any case, during the application process we would eventually find out what took place and sending us in the wrong direction would not be appreciated and would not help anyone. See, as long as you can comply with our other requirements, we would find a way to work with you, irrespective of the reasons for the termination. However, setting up a new account for a merchant with prior issues, and especially one which has just been placed on the TMF list, is a completely different kind of thing from setting one up for a merchant whose account was shut down because its processor no longer felt like processing for this type of businesses. So just tell us exactly what took place and let us do our job.
Additional account. If, on the other hand, you were looking for a supplementary account, to be used together with your existing one, we would need to ensure that our account would be generating enough volume to justify our effort. Again, you would have to be completely honest with us about your intentions, as even if we did set up the account for you, we would just as quickly shut it down, if you couldn't then generate the minimum volume you had committed to. Such an outcome would not be good for you, as it would look suspicious to subsequent processors you might decide to approach.

Processing statements.Once we know the reasons you are looking for a new merchant account and before we go forward with the review, we would need to see your latest processing statements. We need them to shed light on four things:

Processing volumes. As already noted a couple of times, we need to be sure that our effort is worth it.
Growth. We would want to know whether your processing volumes are growing, declining or stagnant. As you may suspect, if your volumes are growing, we would be more flexible with the starting volume requirement.
Chargebacks. As always, chargebacks are carefully scrutinized and we expect that you have them under control. If you have been in business for some time, but have not realized the importance of keeping chargebacks down and found a way to manage them effectively, you have a problem. We may still be able to work with you, even with a somewhat high chargeback rate, if we decide that it could be a manageable one, and would try and help you to bring it down. If, on the other hand, the rate is too high and we see no prospect of improvements, we may decide that the situation is beyond repair.
Rate of declined transactions. This is a helpful indicator for the overall health of your business and is closely correlated to your chargeback rate.

Paperwork. Having examined the reasons why you are looking for a new merchant account and gone through your processing statements, we will request that you provide the documents necessary to initiate the underwriting process. For the most part, we would need the same things you had provided to your previous processor: Articles of Incorporation, business licenses, personal IDs, utility bills, etc. Of course we would also need you to fill out and sign an application form.
Additional paperwork. It is very probable that during the application process we would ask you to provide additional documentation and to explain something or other.

We are always asked how much time the application process would take and the answer is that it is impossible to say. We will speed it up as much as we can, as it is in our best interest to get you up and running as quickly as possible, but some things are beyond our control. We rely on you to provide all the documents and answers we need, but some applications, TMF-ed merchants come immediately to mind, but there are others as well, just take longer to process.

The Takeaway

So, to summarize, if your business has the volume and necessary paperwork, there will be a merchant account solution available for it. It is our job to identify what this solution is and to guide you through the application process. All we ask of you is to give us all the documents and information that we may need. Setting up a merchant account for an international business is a complex enough process as it is and we need all the help we can get from you. In return, we will give you a merchant account you will be happy with. And that's exactly what you expect from us, isn't it?

Image credit: Wikimedia Commons.