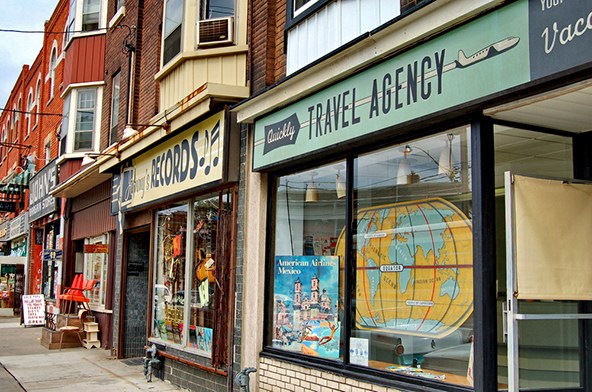 Travel agencies are among the highest-risk merchants, as far as credit card processors are concerned. The reason is that historical data show that consumers are much more likely to dispute and charge back travel agency transactions than most others. To give you an idea of how the payment card industry views travel agencies, consider the fact that travel agencies are placed in the same risk group with merchants selling adult products, escort and companion services, fortune tellers, diet programs with guaranteed results and sports forecasting or odds making. The consequence of this policy is that new travel agencies find it extremely difficult to set up a merchant account, as most processors require prior credit card processing experience to show them that the applicant can manage risk sufficiently well to keep customer disputes and chargebacks within reasonable limits. Established travel agencies are closely monitored to ensure that they too remain focused on managing risk.

So what should you do, whether you have just started your travel agency or have been in business for years to mitigate credit card processing risk?

Firstly, before you even apply for a merchant account, you will need to understand the potential sales agent liability associated with selling air fares online. Understanding your risk exposure will help you take adequate steps to minimize it and protect your travel agency from losses associated with chargebacks resulting from customer disputes and fraudulent transactions. As a sales agent of an airline, for example, your travel agency may be liable for the entire amount of an airline ticket, if it is successfully disputed by a customer or if it was purchased with a stolen credit card. To mitigate your risk, you will need to set up card acceptance policies and procedures to address the following issues:
An authorization request that is approved by an issuer indicates that the credit card account is in good standing. However, the authorization approval is not a proof that the legitimate cardholder is making the purchase, nor is it a guarantee of payment. Be advised that, in most cases, airlines are liable for fraudulent card-not-present transactions, even when they were approved by the card issuer.
As a travel agency, your organization may not necessarily be a Visa or MasterCard merchant, subject to the Credit Card Associations' rules and regulations. However, the airline is a Visa and MasterCard merchant and it is subject to their rules and regulations. Be advised that, in most fraud-related transactions, the airline transfers financial liability to the travel agency it has partnered with as part of the contractual agreement. In such cases your organization will bear the full financial responsibility.

When selecting a payment processor, be sure to choose one with experience in working with travel agencies and other high risk merchants. Your processor must be able to assist you in developing and implementing your fraud prevention procedures and be proactive in identifying and correcting potential weak spots in your processing cycle. It is true that at first you may not have much of a choice when applying for a merchant account, as most U.S. processors will not accept a new travel agency under any circumstances. Once you establish yourself, however, you will have much more leverage. Typically, processors will request that established high risk merchants provide processing statements for the latest six months of operations. If your statements show that you have managed to keep chargebacks down, most processors will be willing to work with you and you will have the choices you were initially denied.

Image credit: Flickr / Andrew.O.